Sep 2-10, 2021    "European Alpine Wonders"  featuring the Aquadome!
     Small Group!
BOOK NOW  or call 770-432-8225  If full –  WAITLIST

Login / create account required

If you think you've "been there, done that" in Europe, you haven't even come close.  FOUR countries await as you visit fairytale Alpine lands and a playground of fun that you didn't even know existed. AFSers have been begging for this after our last visit.  Our past group raved how this exceeded all expectations.   Come along as we explore the Crown Jewels of Europe – Munich, Germany; Innsbruck and Lagerfeld, Austria; Vaduz, Liechtenstein; Lucerne and Engelberg, Switzerland – and so many villages, valleys and peaks in between.  
 Grab your lederhosen as we start out in energetic Munich diving into the Bavarian culture with dinner, complete with an Oompa band and dancing. Then we're off for some large fun!! You'll fi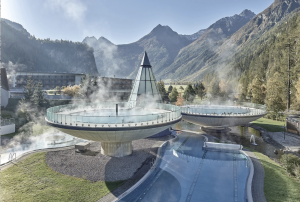 nd yourself on trains, steamers, chairlifts, boats, cable cars and gondolas, surrounded by serene beauty and dramatic scenery of rugged mountains and pristine lakes. Crave outdoor adventure?  Get your pulse racing on the Cliff Walk, Europe's highest suspension bridge or paragliding over the Alps at Mt Titlus.  Witness the snowcapped Alps on the world's only rotating cable car and cross a glacier to explore the Ice Caves.  Ride the Dragon! Hike the floral alpine paths in Engelberg. Glide across the sky in the open-air Ice Flyer from summit to mountain summit for breathtaking views.  Then later, the world's steepest cogwheel train takes us up to Mt. Pilatus for some thrilling snow tubing.  Then we return by steamboat across crystal Lake Lucerne. 
 And if that's not enough, we have incomparable spa fun with 2 glorious nights at Austria's celebrated spa in the sky, the Aqua Dome Resort, one of the best Wellness resorts in Europe! Seriously – the Aqua Dome alone is worth the trip. I could go back time and time again! It's like a Water Park for adults to splash and relax. Immerse yourself in the posh Spa 3000 or swim in 12 mineral spring-fed pools, 7 unique saunas, 3 gourmet restaurants, guided alpine valley walks, stargazing at night and so much more. Love James Bond? Pay a visit to the new sensational 007 Experience high in the Oetzal Alps.  
 Our adventure ends in luxurious Lucerne, flying home from Zurich. In between are extraordinary experiences. So much to discover – one country at a time.  This amazing AFS adventure is truly one of our best European offers ever and guaranteed to fill fast.  It's the best solo vacation therapy you can ever imagine.
We'll be visiting 007 Elements at Soelden too!
BOOK NOW  or call 770-432-8225  If full –  WAITLIST

Login / create account required
BOOK NOW  or call 770-432-8225  If full –  WAITLIST 
Lonely Planet says…
Our Glorious AFS Itinerary
BOOK NOW  or call 770-432-8225  If full –  WAITLIST

Login / create account required
Print
Sep 2, 2021    Fly USA to Munich for our land tour starting Sep 3 around 2PM.   Air to come in Trip Tips, but it's easy to arrange your own air into Munich and out of Zurich for added flexibility.
Sep 3   Arrival in Munich        D
Welcome to Germany!  Our European adventure begins in magnificent Munich. We'll arrange airport transfer for those on group air to our hotel.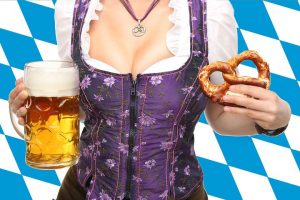 You'll have the afternoon to freshen up and explore your new neighborhood but make sure you are refreshed for a fun-filled welcome dinner celebrating Bavaria's rich culture. You'll love Hofbrauhus with an Oompa band and dancing, complete with traditional foods will be on tap as well as the ability to sample Germany's famous Bavarian beers.
Overnight: Eurostars Book Hotel (2 nights)
Sep 4   Munich tour/ free time         B
After breakfast, have your walking shoes ready as we head out to see the most iconic sites. This is really the best way to get to know this great city. You'll see and hear the famous Glockenspiel of the Rathaus (City Hall) where brightly colored mechanical figures move to music, portraying a knights' tournament during the 1586 wedding feast of Wilhelm V and Renate of Lorraine. We will visit centuries-old street markets like Viktualienmarkt (victuals market) and Miktualienmarkt in Markplatz. So many amazing major sites as St Peter's Church, the Opera and many more. It just whets your appetite for what lies ahead.
The Altstadt (Old Town/historic center) is the traditional walking tour for most visitors; the large pedestrian square, Marienplatz, named for the Virgin Mary, is the heart of the city. Flanked on one side by the Altes Rathaus (Old City Hall) with an authentic Gothic Tower. Next door is the Neuses Rathaus (New City Hall) with its famous Glockenspie that plays at 11am and 9pm daily. Brightly painted mechanical figures reenact two famous events from Munich's history.  Nearby, we'll visit Miktualienmarkt, the street market established by King Maximilian in 1807 in the square between Heiliggeist-Kirche and Frauenstraße. Charity buildings that had once belonged to the church were demolished to make way for the market square or "Markplatz".  Enjoy a view of Ludwigstrasse from the Triumphal Arch to the Schwabing quarter. Passing Residenz Palace and Opera, along the deluxe Maximilianstrasse shopping mall and the Old Court, you will reach the Platzl quarter with its crooked alleys.
Your afternoon and evening are free to continue exploring a city that is one of the most popular pedestrian-friendly in the world. Your Uber modern hotel is right in the heart of Munich with each floor dedicated to different literary themes. It's clean, it's safe and you love their fresh German market buffet. If you go a day early the hotel can arrange castle tours including Neuschwanstein.
Overnight: Eurostars Book Hotel, Eden Hotel Wolff, Leonardo Hotel Munich City Olympiapark or similar (2 nights)
Sep 5  Innsbruck/ Aquadome              B/D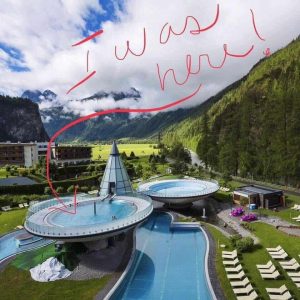 Welcome to Austria!  We head out after breakfast with our guide George to Innsbruck, the capital of the Alps. Innsbruck is a magical place, located in a valley surrounded by snowcapped peaks!
Enjoy a fabulous guided tour with Innsbruck Golden Roof and Maximilianeum,
Innsbruck's most characteristic landmark is a three-story balcony on a house in the Old Town, capped with 2,657 gold-plated tiles. It was constructed in the 16th century for Emperor Maximilian I to serve as a royal box where he could sit in luxury and enjoy tournaments in the square below. The small Maximilianeum Museum on the 2nd floor of the attached municipal building celebrates the life of the Hapsburg emperor.
There will be some free time for lunch before we head over valleys to our resort tucked in the Alps – the Aqua Dome, just an hour away! This incredible spa and fitness world offers more things to do than we will ever have time. Last time we all scattered on arrival to indulge in the pools.  Think adult playground with water and spas.  Please google www.aqua-dome.at
Dinner is included with your choice of a 4-course menu or thermal-bath buffet.
Overnight: Aqua Dome, Langenfeld, Austria (2 nights)
Sep 6  Free Day to play in Tyrol!               B/D
Your entire day is free to enjoy this amazing Wellness center. Consider it a spa playground with acres of activities. Use of the thermal baths, sauna and fitness world. All of these are free, but spa services are additional and so worth it. Ask the concierge desk about places to explore nearby.  They have the best guides on-site to lead us on alpine hikes from easy to difficult. Take the cable cars up to the new 007 Elements, a high tech cinematic experience and then lunch at Ice Q restaurant with breathtaking views. Or you can visit Area 47, Austria's largest adventure park including white water rafting, zip lines and even bungee jumps.
Again tonight, dinner is included so dine from the 4-course menu or thermal-bath buffet
Overnight: Aqua Dome, Langenfeld, Austria
Sep 7   Liechtenstein and Lucern             B
Welcome to Valduz and Switzerland!  Following breakfast, we travel to the tiny principality of charming Liechtenstein and its capital Valduz. Nestled between Austria and Switzerland, this microstate is one of the smallest independent countries in the world and is ruled by a prince, who today oversees the country's political and economic development as well as culture.
A mixture of ancient and modern, you'll fall in love with this small city as we take a walking tour and a tiny train through the Stadtle (town center), seeing the impressive Parliament building and cathedral.  Be sure to get your passport stamped here…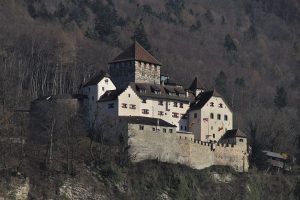 Valduz City walking tour  Liechtenstein's capital city, Vaduz, is a small enclave situated beneath an imposing hilltop next to the Rhine. The tour takes you through the Stadtle (town center), which is a wealth of sculptures made by internationally renowned artists. Along the way your guide will tell you all about how Liechtenstein is governed by a constitutional hereditary monarchy, as well as about the Princely Family, the country's political and economic development and the local population.
We continue by our private coach over the mountains into Switzerland.  We end the day in the stunning lakeside city of Lucerne. Your evening is free to explore. Hotel Monopol is a historic hotel and the most city-centered of all, just steps away to everything including the train station that can whisk you anywhere in Switzerland.
Overnight: Hotel Monopol Luzern Lucerne, Switzerland (3 nights)

Sep 8   Incredible Mt Pilatus        B
After breakfast, we spend a day experiencing Mt Pilatus the only way it should be – through the "Golden Round Trip." There are legends of Dragons surrounding this stunning mastiff which towers above Lucerne. We'll see all of the most amazing parts of the mountain. Travel from Kriens via the cable car for 30-minutes, then connect to the Dragon Tramway that whisks you to the top at 7000 feet above sea level in about 4 minutes. Enjoy the breathtaking panoramic views of the Alps from inside or outside, do some light shopping and partake in your choice of restaurants. Soak in the sunshine as we listen to the alp horns play.  Then we'll descend to Alpnachstad via cog-train on the opposite side of the mountain, ending with a steamship cruise across the lake to Lucerne. Everything here is so clean and fresh; the vistas are breathtaking!  Please google www.pilatur.ch
The boat arrives back in the center of town so we can enjoy a walking tour with our guide en route back to the hotel.  Stroll the old town, shop for chocolates and at night try some fondue or visit the famous Hotel Montana Bar.  If free time allows, book paragliding.
Overnight: Hotel Monopol Luzern

Sep 9   Mt Titlis and Engelberg              B
We saved the best for last.  Another fun-filled day awaits as we set out for the snowcapped peaks of Mt Titlis and Engelberg! Mt. Titlis towers more than 10-thousand feet above sea level and everything about it is literally breath-taking.  We'll travel to it from Engelberg, getting 360 views on the world's only rotating cable car the "Rotair." Round and round it goes, allowing you to take in the mountains and the lakes below. It brings visitors from mid-station Stand to the Klein Titile. Up there, the views do not only include the 360-degree-vistas of the Engelberg Valley, but also the view into the deep crevasses of the eternal ice.
At the mountain station of the cable car, there is a 150-meter-long ice grotto which was hewn into the heart of the glacier. The ceiling is full of ice crystals, shimmering mysteriously blue, and crevasses open towards the top. Be sure to wear warm clothes because the temperatures never go beyond -1 degree Celsius, thanks to the position of the Ice Grotto, 20 meters below the ice. For those who like it hot, there are plenty of cool experiences on the glacier: the glacier chairlift to Glacier Park, Ice-Flyer, and the Fun-Lift should keep visitors busy for a while.  My words here can't begin to describe the fun we had Tubing together down the alps.
On our return, we will stop at the Benedictine Monastery known as Kloster Engelberg, located high above the picturesque village of Grossheubach. This working monastery was first built in the 17th century and is home to about 30 monks.   Please see www.titlis.ch
We'll be back in Lucerne for our final night. Let's plan a farewell dinner together in old town to toast a journey well done.
Overnight: Hotel Monopol Luzern
Sep 10    Back Home!
It is time to head home. Transportation to the Zurich airport can be arranged after breakfast based on group travel plans. Memories are made of extraordinary experiences, especially on this one – one country at a time.

BOOK NOW  or call 770-432-8225  If full –  WAITLIST 
Land Price:   $2660 pp twin share  (based on min 26+ participants)
Deposit: $250
Includes:  AFS Tour Leader, English speaking guides, all tours and meals (B=Breakfast, L=Lunch, D=Dinner) as listed  Not included Gratuities for guides and hotel porters
Own Air – Arrange your own air from hometown. We like Google Flights. We highly recommend you not rush to buy air until Group Air is set. If your arrival or departure times do not align with Group Air times, you'll need to arrange own airport/hotel transfers.
When doing own air and your flight time is the same as the group, you may take our single airport group transfer. If your flight time falls outside the group, you'll need to get your own transfer. Here is a great planning resource – www.taxifarefinder.com Here you can view fixed airport rates, search if any bag fees, peek times vs low, etc.

Land prices per person twin share. Trip price based on a minimum number of participants.

Single rooms limited with $ supplement.  Cost varies.  Email us for availability.  AFS will find you a roommate.

The earliest we present group air is 10 months prior. We'll send email to ask who wants it.  A minimum number of 12 is needed.

Please review AFS Terms and Conditions, Heading Abroad with AFS, Covid Policy.  Travel insurance is important nowadays.  It's rare, but we reserve the right to modify schedules, tour and hotels.

Read Trip Tips on its own tab next itinerary for latest details. 
Print
Air:  TBA
| | | |
| --- | --- | --- |
| | Eurostars Book Hotel Schwanthalerstrasse 44 Munich, Germany | +49 895 999 250   www.eurostarsbookhotel.com |
| | | |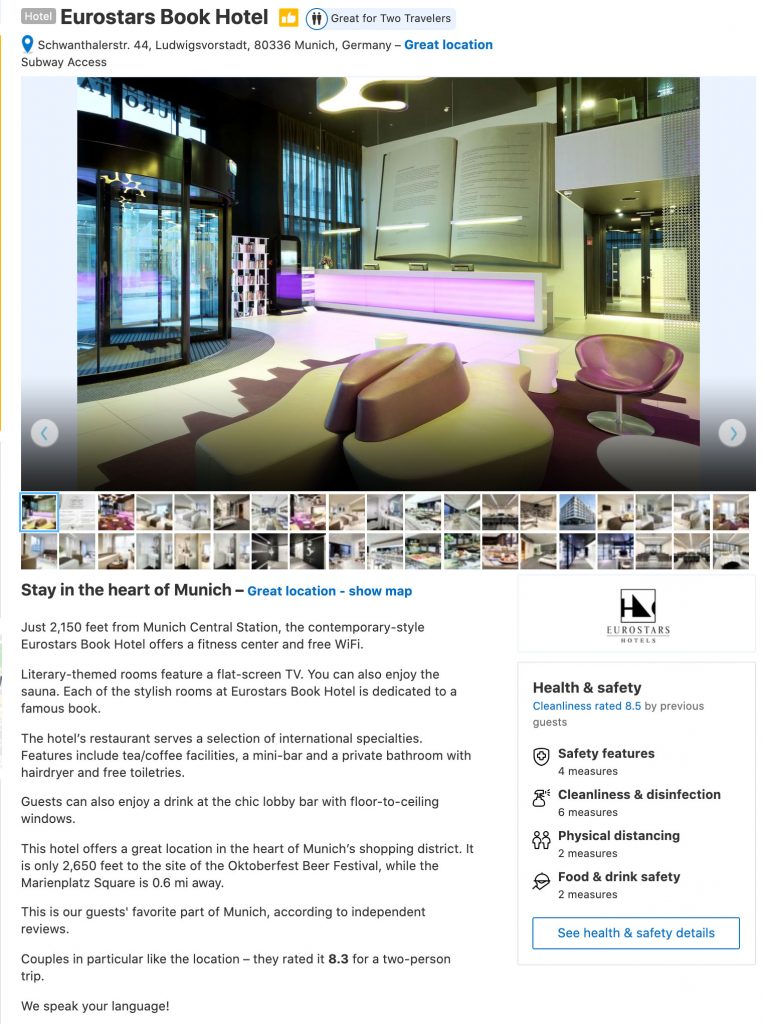 | | | |
| --- | --- | --- |
| | | |
| | Aqua Dome Oberlaengenfeld 140 Langenfeld, Austria | +43 5253 6400 5012 www.aqua-dome.at |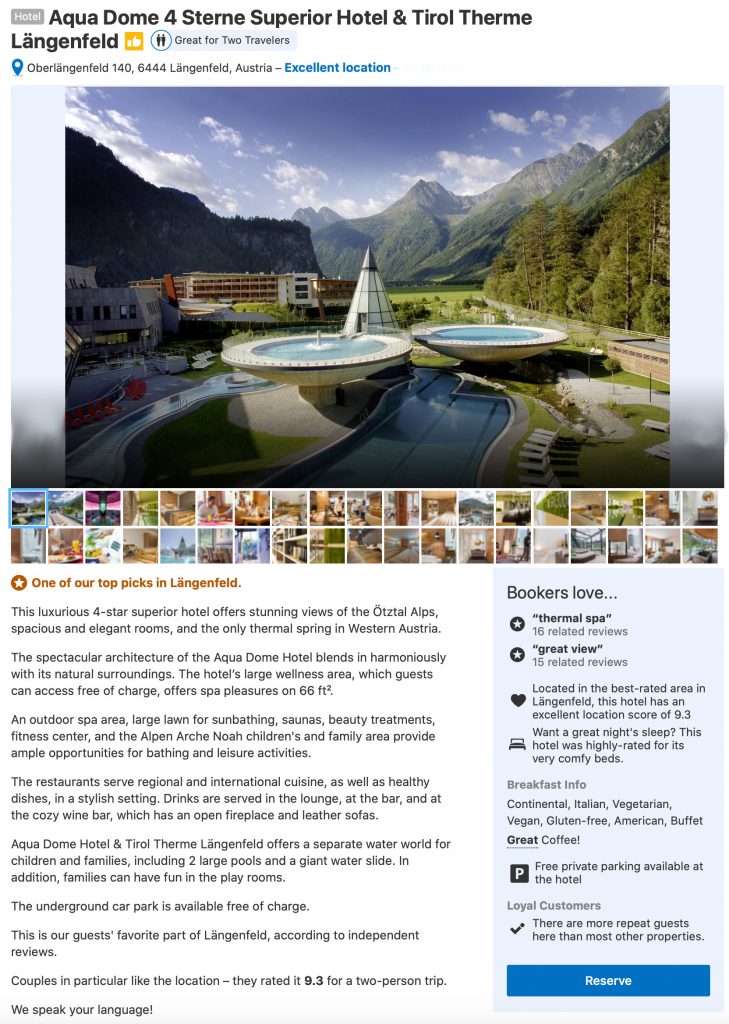 Hotel Monopol Luzern Pilatusstrasse 1 Lucerne, Switzerland
+41 412 264 343 www.monopolluzern.ch
 All prices are per person twin share.  Single rooms limited per group and a single supplement applies.  Cost set by hotel/cruiseline and vary considerably.  AFS will find you a roommate match. All hotel rooms are "run of house."  

Please review AFS Terms and Conditions as well as Heading Abroad with AFS.  

Land – Price based on a minimum number of trip participants, as well as local currency exchange rates which can fluctuate.

We write our itineraries over a year in advance. Though unlikely, we always reserve the right to modify schedules, tours and 

hotels if necessary. 

Group air – Airlines may add surcharges to offset fuel inflation or taxes. The total ticket cost is not final until we receive your final payment and the group is ticketed. If doing own air, airport transfer may or may not be included depending on your air schedule. Do not buy air until the group air is set or we advise – though unlikely, airlines, times and dates can change!
Print

Prepare to be thrilled by for breathtaking regions deep inside Europe for our fun alpine adventure! Some of you have visited Germany, Liechtenstein, Austrian and Switzerland but not the way we do it. Our last group raved about it so we had to present again. Each day will be filled with cultural wonders and scenic beauty. I wonder which place will be your favorite. For me, there's nothing like tubing down the Alps.  At present, we have a wonderful group of 28 travel lovers with a few spaces open so do tell your friends now before travel explodes this fall. Connect on your private Facebook page. After final payments are in, will send you the contact and room lists. September is far out. This trip is a go. 
March 29 update – Thank you for joining us. Together we will adapt to new norms for the privilege to travel. We've guided groups around the world over 34 years. Your safety and well-being is paramount to us. Read our AFS pledge below.  Things are changing weekly in each country now. Airlines are reinstating flights. Safety protocols and entry rules are ever-evolving. No need for you to google country/.gov/CDC sites because these rules will  change before your departure.  Our expert and vetted supplier team has the most accurate info which they monitor daily. Will update you here with changes. As vaccines roll out fast now, we hope all restrictions will be lifted by your departure. Relax. Embrace the joy found in anticipation.
It is your responsibility to read our important emails and updated notes to these Trip Tips.  Let us sweat the small stuff as we strive to make your trip worry-free. This may well be the best time to go and fully enjoy
——————————————————————————————-
Your fearless GTL (Gracious Trip Leader, not a guide but liaison between our guides and group to ensure things run smoothly.)  Eileen!..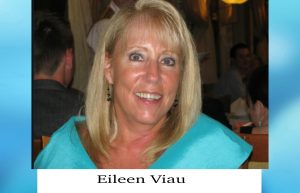 Gracious Trip Leader Eileen Viau has been traveling for business for over 15 years and with AFS doing solo travel tours for over 8 years. The thrill and excitement of each adventure entice her to explore new destinations. With her unbridled passion for travel and deep love for exploration, she's visited 33 countries so far. Now retired from MetLife after 24 years, she's free to escape anywhere.
One of the best qualities of Eileen is the way she interacts with people.  Our groups love her beautiful smile and sense of humor that makes traveling with her stress-free. We discovered Eileen's a natural-born leader and welcomes any challenges. She is always is looking for the positive should there be any hiccups along the way. Eileen gets to know each member of her AFS tribe and makes sure all have a good time.
Eileen has 2 grown children she raised by herself, and 2 granddaughters who are the love of her life. When not traveling, she resides in Florida spending her time playing at the beach and visiting family. Her motto – The Best Things in Life are the People You Meet, the Places You've Seen, & the Memories Along the Way.
July 9 Update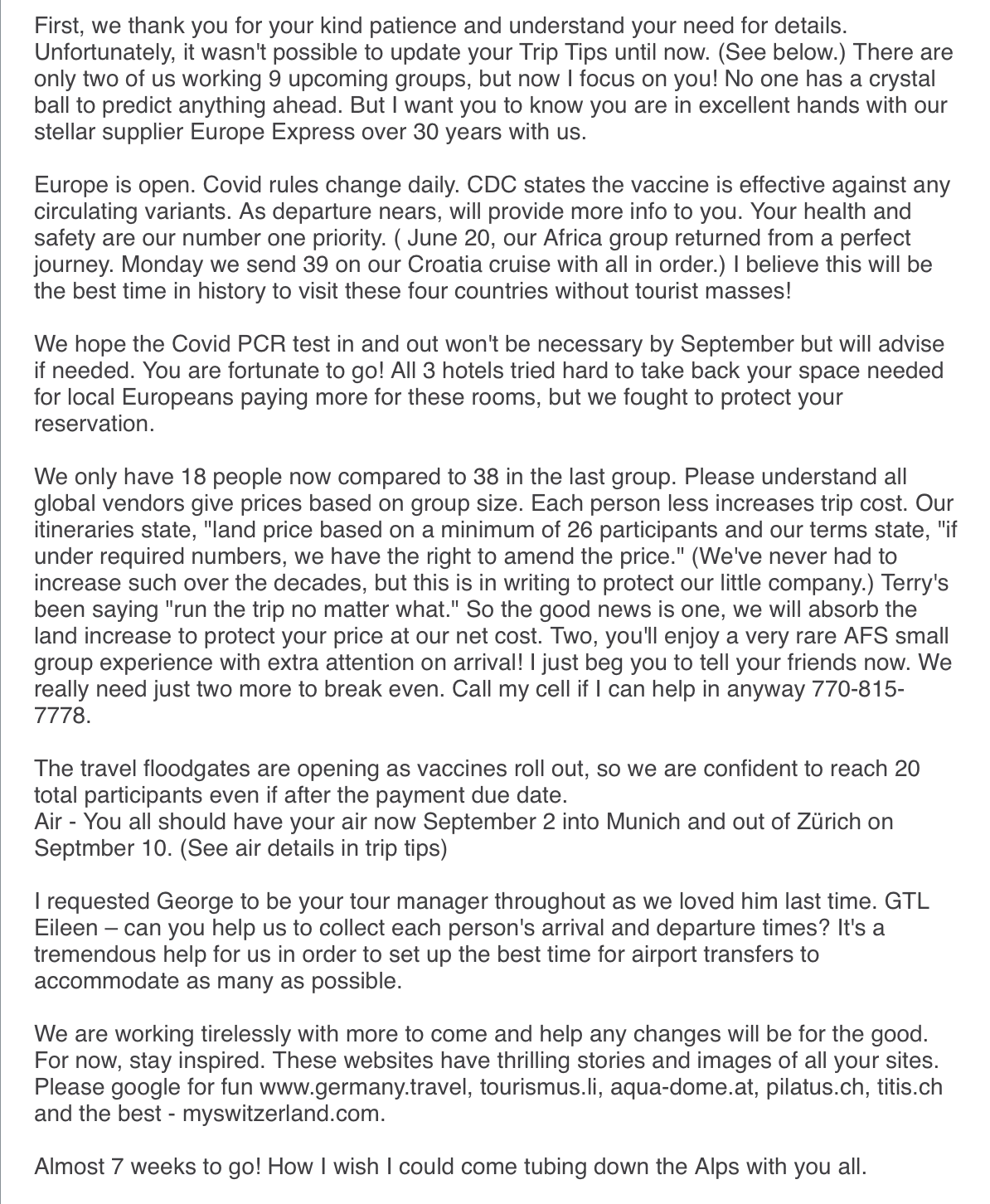 =======================================================
Trip Prep –
Read the revised Heading Abroad with AFS, especially if you are new to AFS.
Ensure your passport is valid 6 months after return date with two blank pages.  We recommend renewing your passport well ahead of any planned international travel. Take a photo of your passport to store in the cloud or bring a copy. Scan your important documents – Covid tests, trip tips, passport etc. If you lose your passport, US embassies now except a digital copy from your email folder on your phone to re-issue new one quickly.
To speed through US Customs download Mobile Passport.  Look in your App Store for details.
Notify bank and cc company of travel dates so they don't block charges.
Vaccines – I got mine feeling it will eventually be necessary for travel. Many countries now are eliminating Covid test and quarantine for vaccinated visitors.  Bring your vaccine card.  Don't laminate vaccine card as some countries won't accept it.  You can take photo of both sides and store on phone or copy both sides and laminate the copy.  Login to your trip file booking form and answer question about Vaccine Yes (or will) or No.  Suppliers want this info.
All airline Covid rules differ.  It is imperative to read your airline rules to ensure a smooth departure!  Click here for the latest info on PCR tests required to travel abroad.  Failure to get the correct test may cause the airline to turn you away.   It's your responsibility to know the airline rules that can change right up to departure. They won't speak to us with reservation in your name. All websites post their Covid rules at top of landing page. All airlines in the process of making significant routing and scheduling changes now as they scramble ramping up hiring for the travel surge to come. How to reach them?  Call direct or request a callback time. Check to see if your questions can be resolved on the airlines mobile app or via Twitter or turn to their social media for assistance. Travelers get best results via Facebook message to the airline.
The local supplier and AFS may require you sign a Travel Pledge before departure.  If so, we'll email a form to you  prior.
No visas, no shots!
Fitness level – 2 (No trouble walking)
Fitness level – No trouble walking for city tours.
Air – No Group Air due to small group size.  –  Trip dates are firm.  Sept 2-10.  Land starts Sept 3. 
You have flexibility to add on pre-or post or stop over to this trip. It's easy to arrange your own air from USA into Munich Sept 2 and out of Zürich Sept 10.    Check your airline sites for specials or Google flights and Momondo.com. Dozens of airlines do this route. Best choices – Delta, American, United, Air France, KLM, Lufthansa, Swiss, British Airways, Turkish. If you need help, contact our air guy Raj at 281-912-9773  rajtravel@gmail.com
New:  in today's air & hotel landscape, avoid booking tickets on third-party booking engine is like Expedia, Google Flights, hotels.com and more! You'll never get a refund and it's near impossible to change your ticket. Use sites only to view air prices. Then go directly to the airline  or hotel website and book through them for your best protection and price.  (If you fly in early and check in the AFS hotel before group arrives, it's your responsibility to change rooms with your roommate if necessary day 1 when trip begins.)
• Air update (June 2021). Everyone, check your flights! Airlines are canceling routes left and right now, Many won't even inform you by email that there's been a change. If your flight has been canceled, they MUST rebook you book on any other carrier to accommodate your schedule. Stand firm. If you're not getting anyplace ask for their supervisor.   (Good news, conversely many airlines are adding other new routes which be a better fit for you.)  
Transfers-  We get only one airport transfer in and out to hotels and will give you set times closer to departure. Chosen times will be based on the majority of arrivals of airlines. If your flight time coincides with the group, you may take our single airport group transfer.  If your flight time falls outside the group, you'll need to make your own transfer arrangements.  Consider Uber or sharing taxi ride with group member.
Meet Up With Group- On Sept 3, a time will be set to meet the group at the hotel for a briefing followed by fab Welcome Dinner.   More on this later.
Baggage– Think light to ease your burden, not like you're fleeing your homeland.  You change hotel properties several times. 1 carry-on bag& 1 medium suitcase not to exceed 45lbs – weigh on a bathroom scale. This weight limit is set for our porterage and luggage vans.  If you overpack by adding side pre-or post-trip luggage, make prior plans as to where to stow the excess luggage. You may be responsible for any overage charges. The new hard cases are difficult to fit in coach storage. Be sure to attach ID to both bags. Leave space for great souvenirs.
Packing – Check Google Weather Zurich a week prior to departure. Temps should be mild.  Read Packing 101 in Heading Abroad with AFS https://www.afstravelers.com/heading-abroad/  Pack your hygiene kit and munchies in clear plastic bags. Airport and inflight food service may be limited.
Simply pack comfortable fall clothing.  All swim wear for Aquadome.
For two days in the Alps, bring a warm jacket, gloves, hat and light boots. Although snow, the Alps get plenty of sunshine. You'll dress in layers. I've been there and summer with snow, it's not really cold because there's plenty of sunshine.
Electric– European round two prong plugs.  Don't forget a portable backup charger, cords, gadgets, etc. Cell phones and tablets do not need a converter; you only need an adapter plug.  AFSers often leave charger cords in room, so be sure to double-check your room before check out. All properties have hairdryers.
See https://www.skyscanner.net/news/international-travel-plug-adapter-guide
————————————————————————————–
Money Matters – You will need some cash for personal tipping, meals, and shopping. $400 in cash should suffice. (Venmo may be convenient at home, but useless overseas, ATM may eat your card.  Always bring some cash.)   Change currency arrival at airport, bank, or hotels or withdraw local currency from an ATM.  Note -independent ATMs are risky due to skimmer scams. Safest ATMs are at airport and banks. Always shield your pin number when entering. Avoid using unless it's an emergency.  Master Card and Visa widely accepted.  Amex rarely accepted.
Currency – 1 Swiss Franc  =  .94 USD  &   1 Euro = $1.18
Follow the link below to create a conversion cheat sheet
https://www.oanda.com/currency/travel-exchange-rates
Be sure you bring New Bills (dates after 2016) as many countries may not accept older bills when changing money.  Credit cards are far safer than using your debit card. I convert half of it upon entry. I use my credit card for most purchases.  Many cards now offer no foreign transaction fees.
Gratuities – (Prepaid)  It's protocol to tip our local guides, assistants, porters, drivers and ground staff. Guidelines have increased globally, but around $12 per day should cover all for the trip.  A $85 total will be added to your invoice. Please understand this is only the suggested minimum.  For ease of distribution, your GTL will tip the different ground services for the entire group each day.
Tipping on own – If service is stellar, feel free to give more directly.  All we tourists leave behind is our reputation. I personally carry a personal stash of US ones in an envelope to draw from as needed. Bell staff/porters – AFSers roll bags to their room.  If you use a porter, please tip $2. Restaurants – 10%. For group lunches or dinners, please leave a dollar or two for waitstaff!
—————————————————————————————-
Communication– Internet is available. With smartphones, be sure to check with your provider for rates and coverage for international phone plans before departure. Data Roaming rates can be expensive. To reach home – Texting, iMessage, WhatsApp, and Facebook messaging when using WIFI. Be cautious using public Wi-Fi without using VPN. Without VPN never open attachments or view financial or personal accounts on the Internet while abroad.  Phone calls, text messages, and data usage of all kinds, it is crucial to understand that, unless you are connected to Wi-Fi, every use of your phone incurs a data toll. That means that viewing and downloading email, browsing the web, viewing social media, and mapping all incur data charges, as do applications that we sometimes assume to be "free," such as Skype and WhatsApp. Unless you are connected to Wi-Fi, however, WhatsApp is using cellular data, so you are getting charged at your provider's international roaming data rate.  Facebook Messenger Phone is an easy free way to make calls.
Get Smart: Avoiding Hackers on Vacation.  Thieves not only want your money but also your data.    Change passwords often. Check device security settings before you leave for your trip. Back up, update, and encrypt your devices and data using a virtual VPN.
In hotel rooms, hide iPods or laptops to avoid "evil maids" that want to clone your tech.
Bottled water is always best abroad, as our gut isn't accustomed to local tap water. Eat clean food and avoid street vendors.
Pickpockets are everywhere now, especially at night.  Never carry your passport outside of the room.
It's wise to grab a business card from the desk before heading out on own.  To get back just show the card to a taxi driver- no memory or English needed.
Photography – Before taking pictures of locals, know it is polite to ask.  Your AFS Private Facebook Group Page is a great way to share your best shots with each other. AFS loves photos with group participants (not typical churches, monuments, or any shot that looks like you pulled it off of the net, etc.) for our website. The best photos are ones that include a group member with a local, children, animals, or at iconic sites in the same frame!
Retail Therapy –  Europe is expensive but we get a good exchange right now and there's things to buy for you and plenty of gifts! Beer steins, cuckoo clocks, great kitchen tools, Swiss watches, artist and cheeses, Swiss Army knives, best premium chocolates, traditional unique handicrafts, jewelry and more.  OMG, save room in your suitcase!
Google These:  Best are MySwitzerland.com with many fun ideas or Austrian Tourist Office.  Mt. Titlis (see cliff walk, glacier park, ice flyer), Munich, Aquadome, Austria, Innsbruck, Liechtenstein, Lucerne
Accommodations – Please see the itinerary Hotel tab for details.  Hotels can change, but it's rare. You can Google these or see web.  Munich – Eurostar Hotel.  Austria – Aquadome.  Lucerne – Monopol
Roomies – Single supplements have significantly increased – if available at all.  Save money and buy yourself an awesome local gift. We all live alone, but save money when traveling by rooming together. Suzy spends a lot of time on roommate matching.  99% of our clients are wonderful and you're only in your room to sleep at night.   Note, kindness begets kindness.
Leisure Time –  For your free time, it's best to arrive and ask our local expert guides for suggestions.  We notice many newer clients pre-plan many activities on the AFS trip well before they arrive, often with disappointing results.  Our daily itineraries are pretty full, but there will be some free time. Expert travelers revel in the element of surprise in a new destination and allow the wind to blow them where it will. Use Google Maps on your phone to find everything nearby.
Amending tour pre-or post-trip or arranging private tours during free time.  We often see many AFSers on Facebook urging others to join them to countries before/after our trip. Stopovers are great to add, but understand AFS has nothing to do with this and is not responsible for the quality of these trips. Still I know most of you may want to go early into Munich or add more Switzerland at the end.
Private Facebook Group Page –  The benefit of the Private FB Group Page is that you have an opportunity to introduce yourself to your fellow travelers before departure and share trip photos during and after the tour.  Where can I find the FB link? In a departure from the past, the Private FB Group Page will be created when the Final Payment is due (about 3 months prior to the trip). The link will be emailed to you at that time.  Why are we are doing it this way? We found that some never read the Trip Tips jumping right to the Private FB Group Page assuming they will get all trip info needed. Often, they only receive rumors and misinformation. All important information is ALWAYS emailed to each participant and posted here in Trip Tips under UPDATES. Nobody misses a thing.
Emergency Contact – AFS Phone 770-432-8225, or email us at info@afstravelers.com  and more contacts will be provided with your Final Docs email 2 weeks before departure. Your guide can handle all home for true Emergency.  Do not expect to use your trip leader's cell phone; you'll need to use your own cell phone.  3 weeks prior to departure more details on this will be emailed.
Cancellation Penalty:  
At booking, we sent you our terms and conditions. Open the following link to review our terms again:
https://www.afstravelers.com/terms-and-conditions/
Travel Insurance– If you would like the security of travel insurance and have a pre-existing condition (elderly parent, medical, etc.) or want to be covered for Covid caused delays, you must purchase insurance within 15 days from your initial trip deposit in order to assure full coverage.  The trip cost can be amended or adjusted as needed after your initial purchase (eg. adding an air ticket cost later). You can buy travel insurance at any time, just know that there may be some possible limitations if purchased outside the 15 day period.    All provide trip cancellation (not from fear), trip interruption, added medical protection. Call them to understand coverage. We are not responsible for any additional cost to do to quarantine or illness
Travel Psychology 101
Prepare for your departure joyfully with no contempt before investigation upon arrival. Please understand that with travel, things are not like at home and changes may occur. Great trips work best for those with an open mind, flexible attitude and adventuresome spirit.  If changes occur, embrace them with serendipity. Who knows?… The unexpected may prove to be a better experience.  Adapt and go with the flow with a laid-back attitude.  Be spontaneous. Be tolerant of foreign cultures in respecting their centuries of traditions. Embrace the differences. Be curious, not shy. Smile – locals will sense your energy of kindness and kindness always begets kindness.  Our common goal is to experience different cultures, make new friends, get great photos, have large fun, and return home safely with memories worthy of recollection.
The best spirit of an Explorer requires the openness of a child – Suzy
"When traveling, remember that a foreign country isn't designed to make you comfortable.  It's designed to make its own people comfortable." – Clinton Fadiman
Please note that AFS is non-partisan – With our homogeneous groups, we all want to focus on the common denominator – our love of travel.  In today's divisive world, we suggest members not discuss politics and if you must, please practice my rule of TOK:  Tolerance, Open-mindedness and Kindness.
Our Pledge to You – Our global suppliers uphold the highest standards under new CDC guidelines.  We at AFS assure you we will continue to offer you quality trips to countries where you will feel protected – countries that are going to extraordinary lengths now to provide a safe visit. Each destination is far less crowded than ever before and that means better personal attention.  We can trust our astute suppliers when each country is clear to visit. We're taking great precautions and encourage you to remain positive.  We will strive to make each step as safe and seamless as possible for you!
We ensure that heightened sanitation methods have been adopted in every place we visit and that all hotel properties and vehicles have passed cleanliness protocols.
Our guides and drivers must test negative and pass stringent safety measures.
Most of our groups will be limited to half the size of normal in the past.
We are choosing destinations with wide-open spaces for physical distancing.  You will be spaced at meals to socialize safely.
Some private tours for groups of friends only can be arranged.
We'll monitor your trip closely and provide a 24/7 emergency number if your trip is disrupted.
All clients must take the AFS pledge that they are COVID-free and will follow all the safety protocols.  Most AFSers have gotten vaccinations now.
Your Pledge to AFS  – We ask you to assume personal responsibility to protect your health and the well-being of your fellow travelers, guides and locals.
Read and print all updated Trip Tips on AFS website
Consider travel insurance with trip interruption
Stay healthy with vitamin D and zinc.  Confirm within 14 days of departure but you have no symptoms of Covid nor being in close contact with anyone diagnosed with it.
You agree to assume any risk of participating in trip activities, comply with applicable government, airline and health authorities.
Exercise social distancing and local guides directions whenever possible.
Sanitize your hands and phone throughout.
Read our terms here –  https://www.afstravelers.com/terms-and-conditions/
——————————————————————————————-
As of June 4 – Rapid COVID-19 PCR Tests – Rules are changing daily! At this time, we must rely on each airline's policy. Read Covid rules at the top of an airline's website up to a week before departure. Every airline and country differ. 2 weeks prior we will send you final AFS departure letter with instructions specific to your trip. Basically, you either need a saliva antigen test or most countries require the more accurate molecular nasal PCR test. Returning back to USA now excepts the antigen tests. Some airlines now provide the antigen Covid kit for you to take with you and test the day before departure home and digitally send to airline to board your USA bound flight.  A free new tool called Explorer from Airheart.com now helps travelers access new Covid rules for each country.  You can search, scan and filter by test requirements, quarantine, masks in public, everything on navigating your visit.
At present, a Rapid (RT) PCR test is needed for international flights and to enter most countries and needed to return to the USA.   RT-PCR  means PCR test with Rapid Results within 24 hours.    We hope this will be eliminated by the time your trip goes.  No mailing kits. All tests are free or covered by insurance.  To get fast with no wait, make an appointment at a private lab for a fee. There are now thousands of labs around US. Also, more testing sites opening daily with easy drive-through. Call your healthcare provider or Urgent Care near you.  Google "free no cost Covid testing near me."  Most state and federal programs provide this or Google airport to see if a test is available there (JFK $75). Rural areas are more challenging. You may need to drive to an appointment in a nearby city.  At present, it's free at Walgreens and CVS. They will bill your insurance company.  But our travelers report having problems using drugstores saying "they are clueless!"    UrgentCare is better.  Personally, I'd pay a private lab to get instant negative RT PCR to hand airline. (Best trick – if you say you may have been "exposed to a Covid person" or if you feel "symptoms" like fatigue or say CDC recommended, it must be free.)  If the test is positive go to a different place for a re-test because there are a high number of false positives.
Outbound – Most airlines require a negative PCR test within 96 to 72 hours prior to the departure of your first flight, before you embark on first leg of trip.  This new rule makes travel more challenging, but we must follow it to protect ourselves and those on the flight. Read specific airline rules on the website, also any rules on connections in transit. Those vaccinated still need to show a test but may change.   Get RT-PCR Test with guaranteed results within 24 to 48 hours. They email the result to you. Print out to bring at check-in. Also, take a pic with your cell phone and save it. The test must read "PCR". (We've had nobody test positive yet if so, call us at 770-432-8225. Many tests are inaccurate and a re-test shows negative.)  Don't forget to bring your vaccine card if you have one!
 Homebound – Airline may require negative antigen PCR test to board departure flight to USA.  We hope this is eliminated by your trip date. If a test is necessary within 72 hours of departure, we can help arrange test for our group in each country. Details later by email.  New mail in-home kits approved by CDC is an option.  You can buy kit to bring and do there for return into USA. The CDC only certifies some kits.   Our travelers have returned to USA and said they loved NAVICA app from emed.com,  Azova by Ellume for rapid antigene testing.  They range for $19-$70.  Always check with your airlines as rules are changing.
COVID19
The country you reside in, the countries you are traveling to or via, and the airline(s) you are traveling on may all have strict requirements on travel to limit the spread of COVID-19.
Bring your vaccine card.  Don't laminate vaccine card as some countries won't accept it
These requirements may include but are not limited to:
Wearing masks at airports in flight and out in public.
Active testing for COVID-19 before permission is granted to board any flight or enter a country.
Being able to show proof of health via formalized means (Certificate or similar)
Subject to screening on arrival at your destination country or any transit countries.
Subject to quarantine periods in any country subject to screening results or upon return to USA.
Changing restrictions on sightseeing, due to closures or other public health concerns.
Subject to limitation/restrictions on travel to the destination by your country of residence/citizenship.
COVID-19 is causing constant and ongoing changes in the application of the above types of measures.  It is the individuals' responsibility to keep themselves informed of all requirements in relation to their trip and any COVID-19 based restrictions, and we suggest these are constantly monitored right up until departure, as they can change at any time.
AFS Inc. is not liable for any loss due to failure to read and understand this information, as the considerations included in this document may be critical to your upcoming trip.  It is your responsibility to read all below.
Helpful CV resources –   
Below are helpful links to Facts and Stats for you to reference as you gear up for all of your travel domestically and abroad in 2020.
     Facts about Coronavirus- Symptoms/Transmission/Precaution/Treatment
     CDC Entire Situation Summary
     US State Department Travel Advisories
     Country-Specific COVID-19 Information