Sep 2-10, 2021    "European Alpine Wonders"  featuring the Aquadome!
     Small Group!
BOOK NOW  or call 770-432-8225  If full –  WAITLIST

Login / create account required

If you think you've "been there, done that" in Europe, you haven't even come close.  FOUR countries await as you visit fairytale Alpine lands and a playground of fun that you didn't even know existed. AFSers have been begging for this after our last visit.  Our past group raved how this exceeded all expectations.   Come along as we explore the Crown Jewels of Europe – Munich, Germany; Innsbruck and Lagerfeld, Austria; Vaduz, Liechtenstein; Lucerne and Engelberg, Switzerland – and so many villages, valleys and peaks in between.  
 Grab your lederhosen as we start out in energetic Munich diving into the Bavarian culture with dinner, complete with an Oompa band and dancing. Then we're off for some large fun!! You'll fi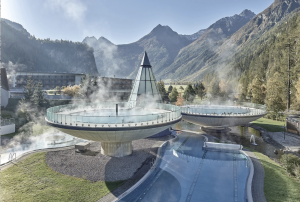 nd yourself on trains, steamers, chairlifts, boats, cable cars and gondolas, surrounded by serene beauty and dramatic scenery of rugged mountains and pristine lakes. Crave outdoor adventure?  Get your pulse racing on the Cliff Walk, Europe's highest suspension bridge or paragliding over the Alps at Mt Titlus.  Witness the snowcapped Alps on the world's only rotating cable car and cross a glacier to explore the Ice Caves.  Ride the Dragon! Hike the floral alpine paths in Engelberg. Glide across the sky in the open-air Ice Flyer from summit to mountain summit for breathtaking views.  Then later, the world's steepest cogwheel train takes us up to Mt. Pilatus for some thrilling snow tubing.  Then we return by steamboat across crystal Lake Lucerne. 
 And if that's not enough, we have incomparable spa fun with 2 glorious nights at Austria's celebrated spa in the sky, the Aqua Dome Resort, one of the best Wellness resorts in Europe! Seriously – the Aqua Dome alone is worth the trip. I could go back time and time again! It's like a Water Park for adults to splash and relax. Immerse yourself in the posh Spa 3000 or swim in 12 mineral spring-fed pools, 7 unique saunas, 3 gourmet restaurants, guided alpine valley walks, stargazing at night and so much more. Love James Bond? Pay a visit to the new sensational 007 Experience high in the Oetzal Alps.  
 Our adventure ends in luxurious Lucerne, flying home from Zurich. In between are extraordinary experiences. So much to discover – one country at a time.  This amazing AFS adventure is truly one of our best European offers ever and guaranteed to fill fast.  It's the best solo vacation therapy you can ever imagine.
We'll be visiting 007 Elements at Soelden too!
BOOK NOW  or call 770-432-8225  If full –  WAITLIST

Login / create account required
BOOK NOW  or call 770-432-8225  If full –  WAITLIST 
Lonely Planet says…
Our Glorious AFS Itinerary
BOOK NOW  or call 770-432-8225  If full –  WAITLIST

Login / create account required
Print
Sep 2, 2021    Fly USA to Munich for our land tour starting Sep 3 around 2PM.   Air to come in Trip Tips, but it's easy to arrange your own air into Munich and out of Zurich for added flexibility.
Sep 3   Arrival in Munich        D
Welcome to Germany!  Our European adventure begins in magnificent Munich. We'll arrange airport transfer for those on group air to our hotel.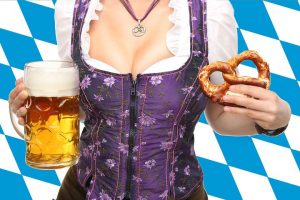 You'll have the afternoon to freshen up and explore your new neighborhood but make sure you are refreshed for a fun-filled welcome dinner celebrating Bavaria's rich culture. You'll love Hofbrauhus with an Oompa band and dancing, complete with traditional foods will be on tap as well as the ability to sample Germany's famous Bavarian beers.
Overnight: Eurostars Book Hotel (2 nights)
Sep 4   Munich tour/ free time         B
After breakfast, have your walking shoes ready as we head out to see the most iconic sites. This is really the best way to get to know this great city. You'll see and hear the famous Glockenspiel of the Rathaus (City Hall) where brightly colored mechanical figures move to music, portraying a knights' tournament during the 1586 wedding feast of Wilhelm V and Renate of Lorraine. We will visit centuries-old street markets like Viktualienmarkt (victuals market) and Miktualienmarkt in Markplatz. So many amazing major sites as St Peter's Church, the Opera and many more. It just whets your appetite for what lies ahead.
The Altstadt (Old Town/historic center) is the traditional walking tour for most visitors; the large pedestrian square, Marienplatz, named for the Virgin Mary, is the heart of the city. Flanked on one side by the Altes Rathaus (Old City Hall) with an authentic Gothic Tower. Next door is the Neuses Rathaus (New City Hall) with its famous Glockenspie that plays at 11am and 9pm daily. Brightly painted mechanical figures reenact two famous events from Munich's history.  Nearby, we'll visit Miktualienmarkt, the street market established by King Maximilian in 1807 in the square between Heiliggeist-Kirche and Frauenstraße. Charity buildings that had once belonged to the church were demolished to make way for the market square or "Markplatz".  Enjoy a view of Ludwigstrasse from the Triumphal Arch to the Schwabing quarter. Passing Residenz Palace and Opera, along the deluxe Maximilianstrasse shopping mall and the Old Court, you will reach the Platzl quarter with its crooked alleys.
Your afternoon and evening are free to continue exploring a city that is one of the most popular pedestrian-friendly in the world. Your Uber modern hotel is right in the heart of Munich with each floor dedicated to different literary themes. It's clean, it's safe and you love their fresh German market buffet. If you go a day early the hotel can arrange castle tours including Neuschwanstein.
Overnight: Eurostars Book Hotel, Eden Hotel Wolff, Leonardo Hotel Munich City Olympiapark or similar (2 nights)
Sep 5  Innsbruck/ Aquadome              B/D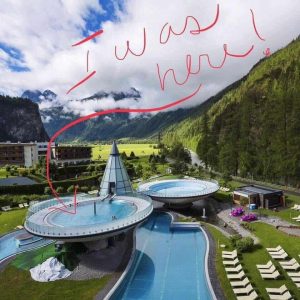 Welcome to Austria!  We head out after breakfast with our guide George to Innsbruck, the capital of the Alps. Innsbruck is a magical place, located in a valley surrounded by snowcapped peaks!
Enjoy a fabulous guided tour with Innsbruck Golden Roof and Maximilianeum,
Innsbruck's most characteristic landmark is a three-story balcony on a house in the Old Town, capped with 2,657 gold-plated tiles. It was constructed in the 16th century for Emperor Maximilian I to serve as a royal box where he could sit in luxury and enjoy tournaments in the square below. The small Maximilianeum Museum on the 2nd floor of the attached municipal building celebrates the life of the Hapsburg emperor.
There will be some free time for lunch before we head over valleys to our resort tucked in the Alps – the Aqua Dome, just an hour away! This incredible spa and fitness world offers more things to do than we will ever have time. Last time we all scattered on arrival to indulge in the pools.  Think adult playground with water and spas.  Please google www.aqua-dome.at
Dinner is included with your choice of a 4-course menu or thermal-bath buffet.
Overnight: Aqua Dome, Langenfeld, Austria (2 nights)
Sep 6  Free Day to play in Tyrol!               B/D
Your entire day is free to enjoy this amazing Wellness center. Consider it a spa playground with acres of activities. Use of the thermal baths, sauna and fitness world. All of these are free, but spa services are additional and so worth it. Ask the concierge desk about places to explore nearby.  They have the best guides on-site to lead us on alpine hikes from easy to difficult. Take the cable cars up to the new 007 Elements, a high tech cinematic experience and then lunch at Ice Q restaurant with breathtaking views. Or you can visit Area 47, Austria's largest adventure park including white water rafting, zip lines and even bungee jumps.
Again tonight, dinner is included so dine from the 4-course menu or thermal-bath buffet
Overnight: Aqua Dome, Langenfeld, Austria
Sep 7   Liechtenstein and Lucern             B
Welcome to Valduz and Switzerland!  Following breakfast, we travel to the tiny principality of charming Liechtenstein and its capital Valduz. Nestled between Austria and Switzerland, this microstate is one of the smallest independent countries in the world and is ruled by a prince, who today oversees the country's political and economic development as well as culture.
A mixture of ancient and modern, you'll fall in love with this small city as we take a walking tour and a tiny train through the Stadtle (town center), seeing the impressive Parliament building and cathedral.  Be sure to get your passport stamped here…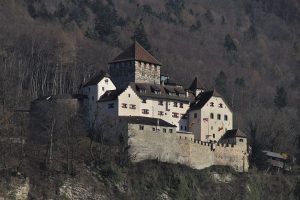 Valduz City walking tour  Liechtenstein's capital city, Vaduz, is a small enclave situated beneath an imposing hilltop next to the Rhine. The tour takes you through the Stadtle (town center), which is a wealth of sculptures made by internationally renowned artists. Along the way your guide will tell you all about how Liechtenstein is governed by a constitutional hereditary monarchy, as well as about the Princely Family, the country's political and economic development and the local population.
We continue by our private coach over the mountains into Switzerland.  We end the day in the stunning lakeside city of Lucerne. Your evening is free to explore. Hotel Monopol is a historic hotel and the most city-centered of all, just steps away to everything including the train station that can whisk you anywhere in Switzerland.
Overnight: Hotel Monopol Luzern Lucerne, Switzerland (3 nights)

Sep 8   Incredible Mt Pilatus        B
After breakfast, we spend a day experiencing Mt Pilatus the only way it should be – through the "Golden Round Trip." There are legends of Dragons surrounding this stunning mastiff which towers above Lucerne. We'll see all of the most amazing parts of the mountain. Travel from Kriens via the cable car for 30-minutes, then connect to the Dragon Tramway that whisks you to the top at 7000 feet above sea level in about 4 minutes. Enjoy the breathtaking panoramic views of the Alps from inside or outside, do some light shopping and partake in your choice of restaurants. Soak in the sunshine as we listen to the alp horns play.  Then we'll descend to Alpnachstad via cog-train on the opposite side of the mountain, ending with a steamship cruise across the lake to Lucerne. Everything here is so clean and fresh; the vistas are breathtaking!  Please google www.pilatur.ch
The boat arrives back in the center of town so we can enjoy a walking tour with our guide en route back to the hotel.  Stroll the old town, shop for chocolates and at night try some fondue or visit the famous Hotel Montana Bar.  If free time allows, book paragliding.
Overnight: Hotel Monopol Luzern

Sep 9   Mt Titlis and Engelberg              B
We saved the best for last.  Another fun-filled day awaits as we set out for the snowcapped peaks of Mt Titlis and Engelberg! Mt. Titlis towers more than 10-thousand feet above sea level and everything about it is literally breath-taking.  We'll travel to it from Engelberg, getting 360 views on the world's only rotating cable car the "Rotair." Round and round it goes, allowing you to take in the mountains and the lakes below. It brings visitors from mid-station Stand to the Klein Titile. Up there, the views do not only include the 360-degree-vistas of the Engelberg Valley, but also the view into the deep crevasses of the eternal ice.
At the mountain station of the cable car, there is a 150-meter-long ice grotto which was hewn into the heart of the glacier. The ceiling is full of ice crystals, shimmering mysteriously blue, and crevasses open towards the top. Be sure to wear warm clothes because the temperatures never go beyond -1 degree Celsius, thanks to the position of the Ice Grotto, 20 meters below the ice. For those who like it hot, there are plenty of cool experiences on the glacier: the glacier chairlift to Glacier Park, Ice-Flyer, and the Fun-Lift should keep visitors busy for a while.  My words here can't begin to describe the fun we had Tubing together down the alps.
On our return, we will stop at the Benedictine Monastery known as Kloster Engelberg, located high above the picturesque village of Grossheubach. This working monastery was first built in the 17th century and is home to about 30 monks.   Please see www.titlis.ch
We'll be back in Lucerne for our final night. Let's plan a farewell dinner together in old town to toast a journey well done.
Overnight: Hotel Monopol Luzern
Sep 10    Back Home!
It is time to head home. Transportation to the Zurich airport can be arranged after breakfast based on group travel plans. Memories are made of extraordinary experiences, especially on this one – one country at a time.

BOOK NOW  or call 770-432-8225  If full –  WAITLIST 
Land Price:   $2660 pp twin share
Deposit: $250
Includes:  AFS Tour Leader, English speaking guides, all tours and meals (B=Breakfast, L=Lunch, D=Dinner) as listed  Not included Gratuities for guides and hotel porters
Own Air – Arrange your own air from hometown. We like Google Flights. We highly recommend you not rush to buy air until Group Air is set. If your arrival or departure times do not align with Group Air times, you'll need to arrange own airport/hotel transfers.
When doing own air and your flight time is the same as the group, you may take our single airport group transfer. If your flight time falls outside the group, you'll need to get your own transfer. Here is a great planning resource – www.taxifarefinder.com Here you can view fixed airport rates, search if any bag fees, peek times vs low, etc.

Land prices per person twin share. Trip price based on a minimum number of participants.

Single rooms limited with $ supplement.  Cost varies.  Email us for availability.  AFS will find you a roommate.

The earliest we present group air is 10 months prior. We'll send email to ask who wants it.  A minimum number of 12 is needed.

Please review AFS Terms and Conditions, Heading Abroad with AFS, Covid Policy.  Travel insurance is important nowadays.  It's rare, but we reserve the right to modify schedules, tour and hotels.

Read Trip Tips on its own tab next itinerary for latest details. 
Print
Air:  TBA
| | | |
| --- | --- | --- |
| | Eurostars Book Hotel Schwanthalerstrasse 44 Munich, Germany | +49 895 999 250   www.eurostarsbookhotel.com |
| | | |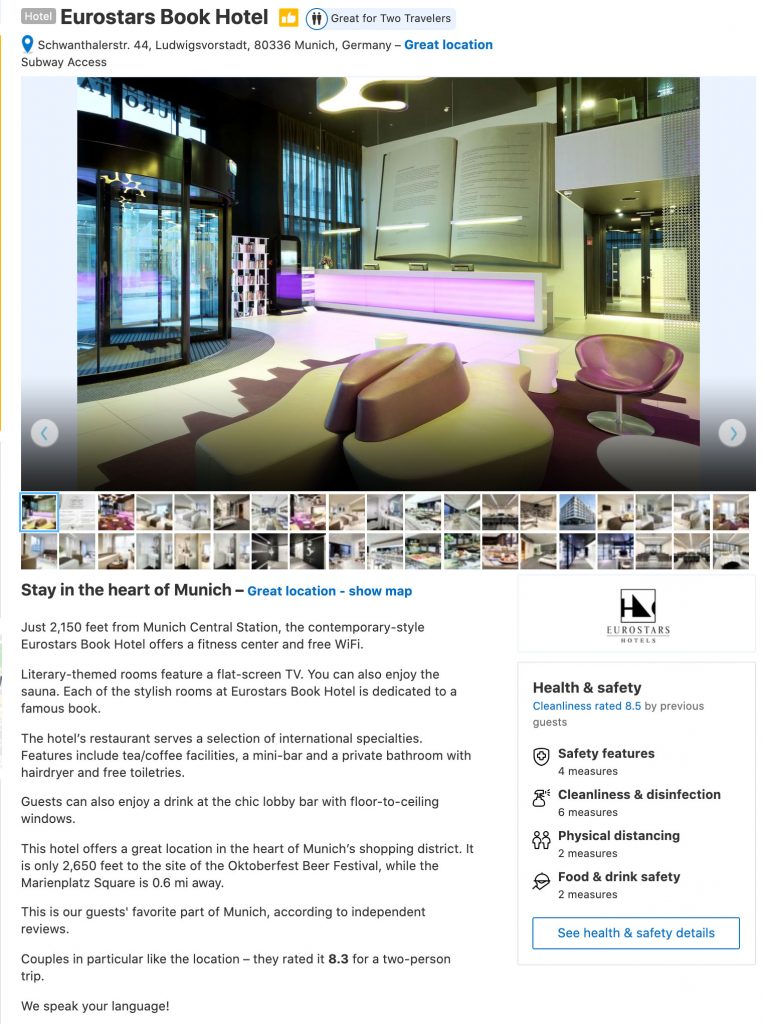 | | | |
| --- | --- | --- |
| | | |
| | Aqua Dome Oberlaengenfeld 140 Langenfeld, Austria | +43 5253 6400 5012 www.aqua-dome.at |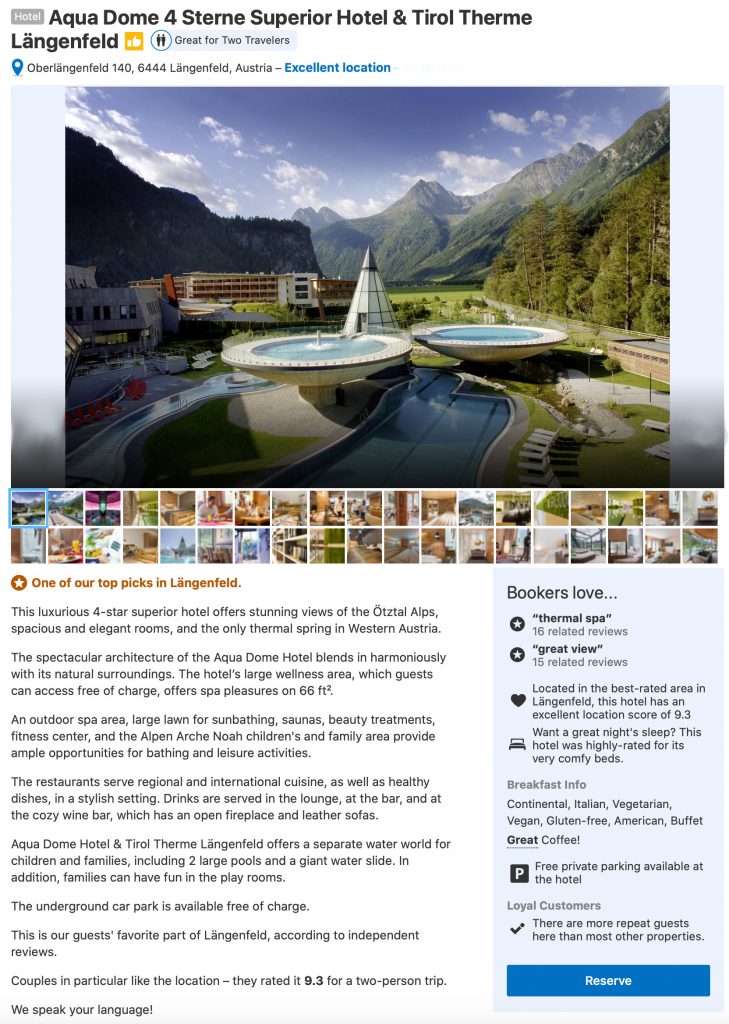 Hotel Monopol Luzern Pilatusstrasse 1 Lucerne, Switzerland
+41 412 264 343 www.monopolluzern.ch
 All prices are per person twin share.  Single rooms limited per group and a single supplement applies.  Cost set by hotel/cruiseline and vary considerably.  AFS will find you a roommate match. All hotel rooms are "run of house."  

Please review AFS Terms and Conditions as well as Heading Abroad with AFS.  

Land – Price based on a minimum number of trip participants, as well as local currency exchange rates which can fluctuate.

We write our itineraries over a year in advance. Though unlikely, we always reserve the right to modify schedules, tours and 

hotels if necessary. 

Group air – Airlines may add surcharges to offset fuel inflation or taxes. The total ticket cost is not final until we receive your final payment and the group is ticketed. If doing own air, airport transfer may or may not be included depending on your air schedule. Do not buy air until the group air is set or we advise – though unlikely, airlines, times and dates can change!
Print
TBA  We're working on it. Please check back later.
Suzy's Africa Travel Tips
General Stuff
"The only man I envy is the man who has not yet been to Africa. For he has so much to look forward to."
"Africa changes you-forever, like nowhere else. How can you describe its magic? How can you explain the fascination of the past and noble dusty continent, who's oldest roads are elephant paths? How are experiences here in a way no other place can? Maybe it's because Africa is the place of all our beginnings, the cradle of mankind. The happiest years of my life were spent here."    Paul Theroux
Some travelers who've never been to Africa think a safari is non-stop action.  Behold the stunning boredom!  The fact is there's a lot of glorious down time between early morning and evening game drives.  Time in the bush is like entering a remnant of an earlier era.  Everything slows down.  Shade seeking lions flop over like house cats, zebras stand still as statues, leopards drape over branches to sleep.  All game rests.  With them, we engage in communion of laziness.  We relax.  We observe.
 Wildlife Encounters – All animals are wild and you are prey. Respect proximity. Wild animals are totally unpredictable. If you ever encounter a predator in the bush-never run! You will always be the slowest. Animals may roam into lodge camp. Never deviate off path or walk alone at night. Guards will escort you. Never walk near a river bank or swim in lakes. Hippos hide well.
Game Drives – You will be devided in 6-7 per safari vehicle.  Do not interfere with or direct your expert rangers – guide who lived there.  He's far more than a driver with years of experience and intense certifications. Your safety is their number one concern. They can spot everything from ground to sky.   Suggested tip is $3 to 5 per game drive. If several days of drives, wait until the end.
Animal sightings are not guaranteed. AFS past groups have been extremely successful on all. Over 3 decades, we never had a bad safari. Big cats are usually present, but leopards and cheetahs tend to hide. Don't just search out the big mammals. You'll miss the marvels of small creatures like badgers to bush babies and spectacular bird life.
Photography-   Rather than hauling big lenses, small digital cameras get incredible shots nowadays.   Bring large memory card.  Then edit/delete each night. On drives, keep camera in the bag to protect it from dust and sun.   Don't forget extra batteries! Best light on safaris is 6 to 10 AM and 4 to 6 PM.   Rangers will assist for best vantage points. There is usually a pair of binoculars to share in jeep. Always get consent before photographing local people.
On return home, share your pics on AFS private Facebook page or use Shutterfly.com.  (I have over 8000 photos of elephants and lions. Please take human photos as well as wildlife. Better yet, take photos AFS humans with the wildlife.)
Expert Africa Packing: Bring only soft sided luggage. No hard cases can fit in Safari vehicles. If we use small charter aircraft deep into bush like Botswana, I'll advise of strict weight restrictions for both bag and carry-on.   Pack light and wear the same clothes more than once. Laundry is always available.
Neutral colored clothing (no bright colors or fragrances to alarm animals.)   light cotton shorts and T-shirts by day. Jeans/pants with a long sleeve tops at night. Early-morning drives always cold-bring warm jacket, fleece or sweater.   Smart outfit for evening functions.
Hat with a brim for sun protection and chinstrap for drives.   Bring simple light day pack on drives. Sunglasses, sunscreen, insect repellent with DEET, swimsuit, adapter plugs, mini flashlight, toiletries.
Lodges or Camps –  All first-class properties or "glamping" style tents.   All food and water is purified. If water is not, guide will advise.  Cover bathroom sink with washcloth as a reminder not to use. Bottled water in the rooms and always available daily. Hydrate! African air is dry and sun is strong.
Lodges have a staff tip box. $5 to $10 is generous to give and will be shared with all staff.
Ask reception for charging station to plug-in phones, cameras and tablets.
THE BIG FIVE ANIMALS TO SEE ON SAFARI
Be mindful of everything around you, not just the Big 5.   I'm a primate girl myself.  In times gone by European hunters used to search out for the most difficult to hunt animals in Africa which led Safari club supreme a list of five key animals that were challenged to shoot. These were considered difficult for a number of reasons, including ferocity, visibility, and elusiveness.
Lions really are the kings of the savanna and are at the top of the food chain. As such, they need no introduction. Lions are widespread throughout southern and eastern Africa and you'll have a good chance of seeing them in most safari locations.
 Black Rhino now critically endangered, the black rhino is not actually black, but more off-white. Despite its huge bulk and dangerous reputation, rhinos are herbivores who would rather graze on some grass than attack a person. There are a few rhinos left in a wild due to large increase in poachers hunting them for their horns.
 Leopards are nocturnal and secretive, making them the most difficult number of the Big 5  to actually spot. When you do see one, chances are it will be lounging in a tree at sunset having just eaten dinner.
 African Elephants as most people know are large thick-skinned herbivores. Elephants are numerous in Africa but nevertheless can be hard to spot in some areas due to their ability to hide in the bush and long grasses. Despite being widespread, elephants face a growing threat from poachers who hunt them for their ivory.
 Cape Buffalo considered by many to be the most dangerous of the big five, reportedly causing the most hunter deaths, with wounded animals reported to ambush and attack pursuers.
Error! Filename not specified.
Meds:  Anti-malaria pills may be recomme. Ask your health care provider. Sometimes a Yellow Fever shot is recommended. You get it county health clinic and it's good for lifetime.  Our groups never had any problems with mosquitoes in two decades of trips to Africa.  Phone me direct if you have specific questions 770-432-8225
 About Anti-malaria drugs
This is a common question from our travelers to parts of Africa and So. America.  It is a serious disease that can happen when being bitten by an infected female mosquito.  However, it's extremely rare.  While locals, tourism staff and guides there do not take pills, many travelers prefer to play it safe with either weekly or daily pills which starts week before your arrival.
In the US, we are limited to only 3 choices; Malarone, Doxycycline or Atovaquone (Larium). Malarone can be costly, but now there's a generic.  Wal-Mart or Kroger have the best prices.  See your doctor for a prescription.  Sometimes one only needs a strong DEET repellent (roll-on best) and wearing pants and long sleeves at dusk.
Some clients go to CDC website which prepares all for the worst and creates unnecessary fear.  We only stay in fine properties with clean food and water.  We do not use needles, swim in rivers, work with the sick or have sex with locals.
I don't want you to over immunize yourself sick, spending hundreds for unnecessary dollars.  Over 2 decades selling Africa and South America, no AFS client has ever contracted any disease.  Ultimately, it's your decision on what's best for you.
Travelers diarrhea can happen anywhere outside USA.  It can be caused from the stress of travel, different diets and water that is contaminated.  However, all lodge meals are hygienic clean meals.  (Cause of infection may be virus, parasitic or bacterial, so don't think Cipro is a cure all.)  You all know not to drink untreated tap water, use ice cubes.  It is contagious so be scrupulous with washing your hands and using clean towel to dry.  And not to brush teeth with it.
If you get sick, rehydrate with oral rehydration salts, take Imodium or Lomatil.  If it doesn't pass in a week, see doctor. Don't reach for ''stoppers'' right away. Allow toxins to pass. Fluids are essential.
Things for Children –  Bring anything as all can be useful.  Think Dollar Store or Target.  Some stores will even donate.  (Get creative.  I bring hair scrunchies and mirrors for girls and balloons for kids.). In poor places school supplies can be useless with no paper to draw on.  They need shoes, socks, clothes. The love caps, toys and inflatable balls.  You can always donate cash to the headmaster or visit Packwithapurpose.com to see who needs what in each country.
African Jewelry –  Many AFS women long for a piece to treasure their safaris like a Big 5 ring, bracelet or pendant.  The best beyond any store is Kim in Capetown. See her website and say Suzy sent you.  KimCloeteDesign.co.za.  She can design any African piece cheap or upscale.