"Whales, Wildlife, Wine, and the Western Cape"
Aug 19-28, 2020
-BOOK NOW  or call 770-432-8225 If trip full then  WAITLIST  

All must log in to Book or Wait

Come explore the majesty of Table Mountain, feel the thrill of Big Five safari game drives and listen to the songs of the humpback whales. We'll call this our Big Six expedition. Where else would you experience Africa's iconic wildlife on both land and sea? No place can rival the dramatic landscapes, variety of animals and diverse cultures as glorious South Africa. Yes, many AFSers have joined us here before – but never with this array of activities. And who wouldn't want to revisit Cape Town, the most visited city in Africa?
 You're in for heart-pumping fun with photos to rival Nat Geo on our journey. I call this one "Safari Light" because it's such an easy and affordable escape! No visa, malaria-free zones, easy roundtrip air to CPT and the best ranger guides you've ever met. August is "winter" here with perfect temps and it's the height of Whale Season. We've also gotten the lowest rates at the finest properties because they love AFS.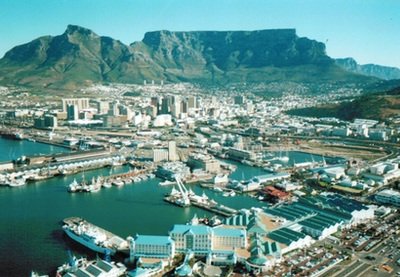 Next is a scenic coastal drive to spectacular Aquila Private Game Reserve, set against the rugged Karoo Mountains. You'll love the stunning cottages and gourmet meals here. Morning and night game drives reveal countless animals from giraffes to leopards and birdlife from eagles to flamingos. Aquila is truly a sanctuary. It is home for lions rescued from the "canned hunting trade" and baby rhinos, orphaned by poachers. You'll get outstanding photos. Laze by the pool, indulge yourself at the spa and enjoy a horseback safari here!
 And just when you think it can't get better, we travel the Wild Coast along the ocean to the Eastern Cape, home of the friendly Xhosa people. Our home is Hermanus, voted "World's Best Whale Watching Spot."(The whale population here exploded in recent years. Scientists say over 20, 000 humpbacks splash these Indian Ocean waters as they migrate in August from Antarctica to Mozambique.) Past groups loved our chartered sailing day to view the omnipresent dolphins, Cape Seals, Southern Right whales, humpbacks and Bryde's whales.
 Africa changes us with a magic that can't be described. So vast, it's where everything is magnified and leaves the most enduring memories. You have to experience it to believe it. Join us as we explore three different regions in one vacation to encompass your dreams. There's no prep. Just show up and let AFS be your concierge for large fun in South Africa.

-BOOK NOW or call 770-432-8225 If trip full then WAITLIST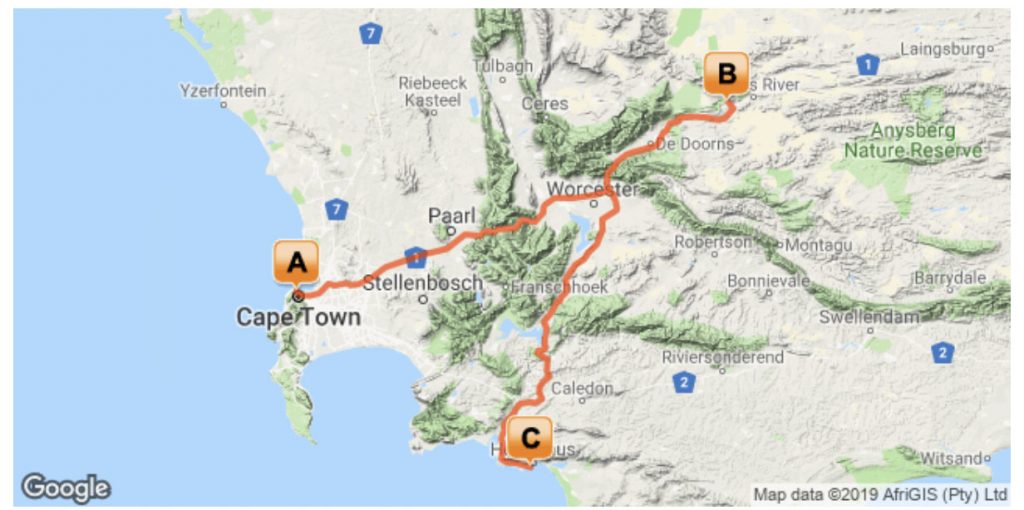 Experience the majesty of Table Mountain, the soul of the African safari and the songs of the Humpback whales all in one jam-packed week.
Flights in and out of Cape Town to arrive on 20 August 2020 and depart on 28 August 2020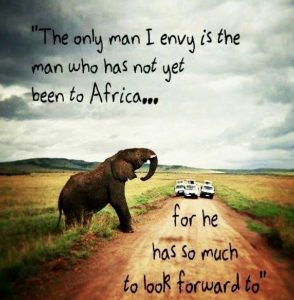 Our Glorious AFS Itinerary
-BOOK NOW or call 770-432-8225 If trip full then WAITLIST
Download printable PDF itinerary
Aug 19 –  Depart USA to Cape Town or go a day early.  All details to come in AFS Trip Tips.

Day 1:  20 August          Arrive Cape Town                                                       D
Today land portion begins.
Welcome to South Africa . We transfer to hotel, relax and explore the area.
Your hotel is situated in the heart of the bustling V&A Waterfront with its many restaurants, shops, and wonderful Watershed craft market on your doorstep.  Boat trips, the Robben island gateway and the Two Oceans Aquarium are also just meters away.
Overnight : Commodore Hotel , V&A Waterfront. (4 nts)
Overlooking the Victoria and Alfred Waterfront with views of Table Mountain, Robben Island, the Harbour and the Atlantic Ocean is the Commodore Hotel. Stylish living, quality service and a tranquil setting make this a favourite for visitors.

Tonight enjoy AFS Welcome Dinner and get to know your fellow travel lovers.
True African hospitality will warm your heart from the moment you enter, a unique and colourful decor will pique your curiosity and draw you further inside, the marimba band's catchy beat will loosen you up and all this leads up to the authentic African cuisine and meaty meals that will satisfy your tummy. Mama Africa, strategically located on the energetic Long Street, attracts plenty of young tourists and anyone seeking a good helping of traditional African food.

Day 2 :  21 August               Full day Cape Point Tour                                   B         
Experience some of the most spectacular views in the world. The tour begins with a scenic drive along the Atlantic coast passing through the fishing village of Hout Bay. Here you will have the option of taking a short boat trip to Duiker Island to view the Cape Fur seals (optional extra). The tour then heads along Chapman's Peak Drive on to Cape Point and the Cape of Good Hope Nature Reserve. From there we travel to False Bay and return to Cape Town by way of the Simon's Town naval base where we visit the Penguin colony at Boulders Beach. Travel via Fish Hoek fishing village and Muizenberg to Kirstenbosch National Botanical Gardens for an optional short walking tour of these beautiful gardens (time permitting). Return to Cape Town in the late afternoon.
On return there are many options for dinner within close, safe walking distance of the hotel.

Overnight: Commodore hotel
Day 3 :  22 August                Free at last!                                          B
Why?? Because theres so much to do in Cape Town, our last groups insisted on it.  Today is your day free to explore, have fun or book yourself on one of a host of activities:
Options to consider:
Table Mountain Cableway
A trip up Table Mountain is quite rightly one of the first things a tourist wants to do when arriving in Cape Town. Once on the top, a 1000m above the city below, you are rewarded with spectacular 360 views. Take your time and enjoy this unique environment, go for a walk or have a bit to eat at the restaurant with arguably one views possible.

Robben Island
Robben island was declared a UNESCO world Heritage site in 1999. Robben Island has been used as prison and a place where people were isolated, banished and exiled to for nearly 400 years. It was also used as a post office, a grazing ground, a mental hospital and an outpost.
Today it is an icon of struggle, freedom and hope made famous by Nelson Mandela's imprisonment here.

Cape Canopy Tours
Cape Canopy Tour is a fully guided nature experience with a strong emphasis on client comfort and safety. Two trained guides will accompany each group on the 3½ hour tour. They will provide information about the endemic fynbos and geology of this unique World Heritage Site. Included in the tour is a 4×4 journey through the nature reserve, refreshments on one of the cliff – side platforms as well as a light lunch afterwards.
Uthando (Love) South Africa
Uthando (Love) South Africa is an award winning Fair Trade in Tourism certified non-profit organisation that is creating a unique link between tourism and community development projects.
Icarus Tandem Paragliding Cape Town
Icarus Tandem Paragliding Cape Town is an approximately 25 to 45 minutes tandem paragliding adventure offered by Icarus. The tandem paraglider is specifically designed to carry two people
Day 4 : 23  August.       Optional – Full day Winelands & Eagle Encounter                      B
Experience the stunning beauty of the cape Winelands with its rolling vineyards against spectacular mountain back drop.
Start off with a champagne and nougat tasting before continuing on to Spier, one of the oldest wine estates in the Stellenbosch region , which also houses the Eagle Encounter.  Eagle Encounters has been going since 2001, rehabilitating and releasing birds of prey, promoting conservation and education, on land donated by Spier. Birds of prey keep the farm's ecosystem in balance, making it possible to naturally control pests, without pesticides. Enjoy up-close-and-personal interactions with eagles, hawks, falcons, owls, kites, buzzards, snakes and lizards. Take part in heart-stopping falconry displays, where we fly birds to you.  From there continue to the town of Stellenbosch where you are free to walk around and stop for a light lunch ( own account). After this we will visit the picturesque town of Franschhoek ( The French corner) which oozes charm and personality  for a last wine tasting and walk around before returning home.  ($65)

Overnight: Commodore Hotel
Day 5 :     24 Aug                  Safari Time!                                          BLD
Depart beautiful Cape Town to travel through the Western Cape mountains to Aquila Private Game reserve.  You will get there in time for lunch and to check in before heading out on your first game drive.  Time to head into the bush in search of the Big 5.
Overnight: Aquila Private Game Reserve & Spa   (2 nts)
Just 2 ½ hours from Cape Town, Aquila is acclaimed for its social responsibility and renewable energy projects as well as its conservation programs. It offers a wonderful wildlife experience within easy access of Cape Town.

Day 6 :      25 Aug                  Game drive adventures                                     BLD
Get your cameras out for some great pics on your morning and afternoon game drives.  The morning or afternoon game drive can be swapped for a quad bike safari on the reserve. Horseback safaris also available
Aquila also has the most magnificent spa and all our AFS's are given free access to the spa during their stay to make use of the 2 large heated indoor pools, steam room and sauna. It has a nail bar and 10 treatment rooms, so plenty of space for those wanting to book their treatments.

Overnight : Aquila
Day 7 :      26 August                         Heading to Hermanus, whale capital of the world         BL
Travel through the beautiful Breede River Valley to get to the town of Hermanus. Hermanus has recently been voted as the world's best whale-watching spot.  Each year the whales come into the bay to mate and have their young between June and November – this is perfect whale watching time. (If time permits we'll offer an early morning Great White Shark Cage Dive for our adrenaline junkies.)
Everyone lover Hermanus.  The lovely coastal town surrounded by mountains and sea offers beautiful cliff walks, coffee shops and restaurants and varied activities   Today you have lunch at one of our favourite spots – Bientangs Cave Seafood Restaurant with one fo the most unique restaurant setting in the world. Created out of a traditional cave previously inhabited by the Koi Strandloper of the same name, the restaurant spills out onto the rocks of Walker Bay in Hermanus, where Whale Watching is the preferred local pass-time. The rustic charm and natural ambiance of the cave and it's surroundings is a delight to all guests with great whale watching opportunities.

Spend the afternoon walking on the cliff paths, exploring this quaint town with its lovely market and many coffee shops – all within walking distance of the hotel.
Overnight: Windsor Hotel, Hermanus (2 nts)
Day 8:       27 August             AFS Whale watching cruise           B
Today you will spend the morning out at sea with Southern Right Charters in search of the whales and dolphins. This up, close and personal encounter with the gentle giants of the ocean promises to be an 'experience to be treasured.
WHAT YOU CAN ENCOUNTER
Southern Right, Humpback & Bryde's whales.
Dolphins, Seals, and a large variety of marine birds including the African penguin.

This afternoon you are free to explore.   See hermanustourism.info for hnundreds of fun ideas, from Wine Hopper Day to Fernkloof Nature Reserve hikes.
Day 8 :      28 August                 Departure day                                                  B
Today we are heading back to Cape Town along the beautiful Clarence Drive coastal route to get you back in time for your flights out.

-BOOK NOW  or call 770-432-8225 If trip full then WAITLIST
Land Price:  $1795 pp twin share based on 36 participants
Deposit: $500  second $500 depositMar 18 and final payment Apr 18
Includes:
Meet and greet and road transfer to V&A Waterfront
4 nights Commodore Hotel in the V&A Waterfront , B/B
Arrival welcome dinner at Mama Africa
Full day Cape Peninsula tour including Cape Point and the Penguins at Boulders
Road transfer to Aquila – 2 1/2 hours
2 night Aquila Lodge in premier rooms including all meals and two game activities per day
Road transfer to Hermanus – about 2 1/2 hours
2 nights Windsor hotel in seafacing room, B/B
Morning whale watching trip with Southern Right Charters
Lunch at Bientangs Cave
Road transfer back to Cape Town – 2 hours
Not Included:  Gratuities, air, optional winelands tour ($65)
Group Air – See Trip Tips

 All prices are per person twin share.  Single rooms limited per group and a single supplement applies.  Cost set by hotel/cruiseline and vary considerably.  AFS will find you a roommate match. All hotel rooms are "run of house."  

Please review AFS Terms and Conditions as well as Heading Abroad with AFS.  

Land – Price based on a minimum number of trip participants, as well as local currency exchange rates which can fluctuate.

We write our itineraries over a year in advance. Though unlikely, we always reserve the right to modify schedules, tours and 

hotels if necessary. 

Group air – Airlines may add surcharges to offset fuel inflation or taxes. The total ticket cost is not final until we receive your final payment and the group is ticketed. If doing own air, airport transfer may or may not be included depending on your air schedule. Do not buy air until the group air is set or we advise – though unlikely, airlines, times and dates can change!
Accommodation
Commodore hotel

The stylish Commodore Hotel boasts a spectacular location in Cape Town, beautifully overlooking the bustling harbour, the Table Bay and Mountain, Signal Hill and Robben Island from its high elevation on the Victoria and Alfred Waterfront.  Savour an exquisite meal at the gourmet on-site restaurant, relax by the outdoor swimming pool, or visit the hotel's spa and health lounge featuring a variety of sauna and massage treatments.  Hotel Commodore combines its magnificent décor, unique maritime atmosphere, premier services, and contemporary facilities to create a world of luxury and sophistication for a comfortable and unforgettable stay.  So many amenities here.
Aquila Private Game Reserve & Spa

Overnight accommodation in premier lodge rooms
Amenities include: In-room heating/ air conditioners, En suite shower and bath, Tea/ coffee making facilities, Balcony with view, Hairdryer, Cigar Bar, Curio Shop, Outdoor swimming pool, Tranquila Spa
Windsor Hotel, Hermanus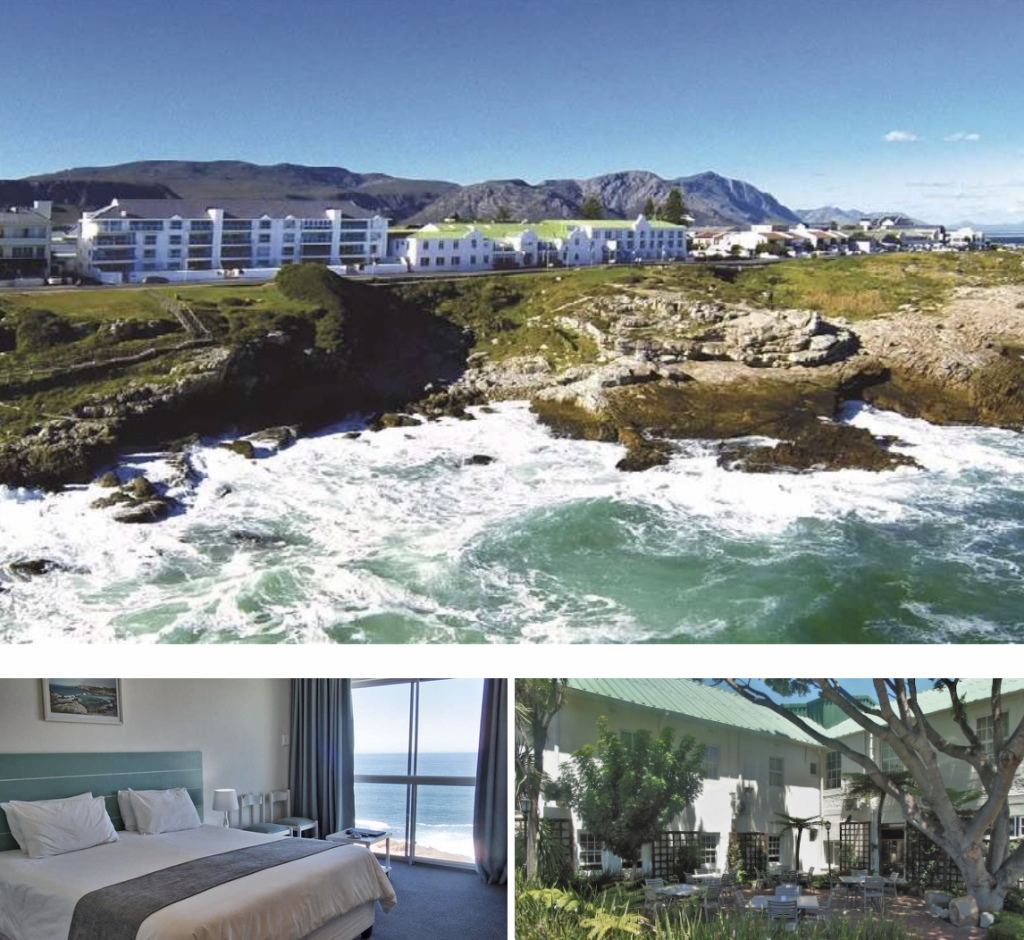 The independently owned Windsor Hotel stands proudly on the edge of Hermanus's breathtaking Walker Bay with a panoramic vista featuring the world's best whale-watching available in most rooms.  The 120-year-old Windsor, near the town center and its rich variety of restaurants, galleries and shops, has been modernized but steadfastly retains its family atmosphere with home-from-home hospitality.

 All prices are per person twin share.  Single rooms limited per group and a single supplement applies.  Cost set by hotel/cruiseline and vary considerably.  AFS will find you a roommate match. All hotel rooms are "run of house."  

Please review AFS Terms and Conditions as well as Heading Abroad with AFS.  

Land – Price based on a minimum number of trip participants, as well as local currency exchange rates which can fluctuate.

We write our itineraries over a year in advance. Though unlikely, we always reserve the right to modify schedules, tours and 

hotels if necessary. 

Group air – Airlines may add surcharges to offset fuel inflation or taxes. The total ticket cost is not final until we receive your final payment and the group is ticketed. If doing own air, airport transfer may or may not be included depending on your air schedule. Do not buy air until the group air is set or we advise – though unlikely, airlines, times and dates can change!
Prepare to be thrilled by an exotic safari experience like no other! South Africa is a feast for your five senses…It holds a special place in my heart, as I met and married Terry here. There's so much to do and see. Explore the majesty of Table Mountain, feel the thrill of Big Five safari game drives, and listen to the songs of the humpback whales. Where else would you experience Africa's iconic wildlife on both land and sea? No place can rival the dramatic landscapes, variety of animals, and diverse cultures as glorious South Africa. After final payments are in, we will send you contact and room lists and give you access to the trip's private Facebook group page. 
-Suzy
Trip Tips are designed to answer trip-related questions. It's your responsibility to read this information.  Updates will be posted here. Please check back from time to time.
IMPORTANT PAYMENT DATES –
INITIAL DEPOSIT: $500
2ndDEPOSIT: March 18, 2020 – $500. *Email us to charge your card.
FINAL PAYMENT: April 18, 2020.
We prefer checks for Final Payment. Credit card fees are costly for a small company to absorb. While we build costs into smaller deposits, we incorporate a $60 credit card convenience fee as a line item on each invoice in order to defray processing costs. When paying by check, deduct this $60 amount.
Make your payment out to AFS or Adventures For Solo Travelers, 1907 Daniel Green Ct., Smyrna GA 30080. If you won a contest on a past trip and have a coupon, mail it in and we'll process it just like a payment made by check. You may review at any time your balance, booking information, and profile after logging into www.afstravelers.com.
——————————————————————————————-
Your Fearless GTL (Gracious Trip Leader, not a guide but liaison between our guides and group to ensure things run smoothly).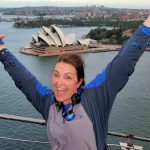 Your GTL Janice was an early AFSer and has traveled with Suzy since almost the beginning. She has visited more than 80 countries and all 7 continents both on her own and in her job as a writer and television producer!  She has actually been to Antarctica TWICE – once with the legendary Jacques Cousteau and a second time with Prince Albert of Monaco. Imagine that. While she currently works mostly with ABC News, she spent 20 years with CNN, reporting news across the globe.
A prolific writer, Janice has written 17 books on travel and history. She also has an independent production company called J-Mac Productions which has afforded her the opportunity to do independent documentaries as well as producing marketing, training and commercial materials. She has won numerous awards including 6 Emmys and three Edward R. Murrows for her work.
No words can describe her professionalism and bubbly personality. Janice consistently remains upbeat even when things don't go as planned and is simply Large Fun to go on a solo travel tour with!
======================================================
Where's the Private Group Facebook Page? –
The benefit of the Private FB Group Page is that you have an opportunity to introduce yourself to your fellow travelers before departure and share trip photos during and after the tour.
Where can I find the FB link?
In a departure from the past, the Private FB Group Page will be created and emailed to you when the Final Payment is due (about 4 months prior to the trip).
Why are we are doing it this way?
We have found that some bookers never read Trip Tips and jump right to the Private FB Group Page assuming that they will get all trip info needed. But, this is not true; often, they only receive misinformation and rumors. We considered dropping the page, but many enjoy it and so we are keeping it as a compromise. Note – Important information is ALWAYS emailed to each participant and posted here in Trip Tips under UPDATES. Nobody misses a thing!
Trip Prep –
Ensure your passport is valid 6 months after your return date and has two blank pages. We recommend renewing your passport well ahead of any planned international travel. Take a photo of your passport to store in the cloud or bring a copy.
To speed through US Customs, download Mobile Passport. Look in your App Store for details.
Notify bank and cc companies of travel dates so they don't block charges.
Visas – No visas are needed for US citizens for this trip.
Please note that airfare, gratuities, and a $65 charge for an optional Winelands tour are NOT
Fitness level – 2 (No trouble walking)
Group Air–  TBD
Doing Own Air:
Inbound: Land portion of trip officially begins in Cape Town on August 20, 2020
 Outbound: August 28, 2020  All flights to USA from Jo'burg depart in evening after 7PM.  Plan return flight from CPT accordingly.  We plan to have everyone back to airport by early afternoon, specifics later.
You can arrange own airfare from your hometown on August 19th(arrival August 20th) to Cape Town (CPT) and out on August 28th. It is always wise to arrive at your destination city one day prior. Flights JNB to CPT are plentiful.  Arrive a day early and stay at one of the many hotels surrounding the JNB airport.  Our clients love resting in JNB at nearby Sunrock B&B, around $65 with private transfers to and from airport, breakfast. Great food, pool, bar and they can arrange fun day tours for you. Book directly at www.sunrock.co.za (Tell Ina Suzy sent you!)
You need to make sure to meet the group in Cape Town on August 20th. Airlines to consider to Cape Town from the US are: British Airways, Delta, Emirates, South African Airways, KLM, American, Air France, Lufthansa, Turkish, and United.
 Check-in at the airline counter at the departure city's airport 3 hours before departure to Cape Town. For return to your home city, set aside 2 hours to connect to your air flight home.
If you need help getting your own air, call our friend Rizwana who's an air expert.  Email her at groups@rajtravelcentral.com.   Give her your exact airdates, destination, passport name and details with birthdate.
Transfers-
We'll provide a one airport pick up and drop off time to match most passengers arrival and departure times. If your flight time falls outside of these times, you'll need to make your own transfer arrangements.
Taxis to transfer between the airport and the city center are reasonable. A great planning resource is: www.taxifarefinder.com. Uber is also available.
Meet Up With Group- On Day 1, a time will be set to meet the group at the Commodore Hotel in Cape Town for a briefing. More on this later.
Accommodations –
 Please see the Air/Lodging tab on this website for details. Hotels can change, but it's rare. Google each to see how cool the properties are.
Cape Town, SA
Commodore Hotel– https://www.legacyhotels.co.za/hotels/commodore-hotel
 Aquila, SA
Aquila Safari Lodge– https://www.aquilasafari.com/accommodation/aquila-lodge
Hermanus, SA
Windsor Hotel – http://www.windsorhotel.co.za
Baggage–
Think light to ease your burden – not like you're fleeing your homeland! This is a safari style trip where you move to different properties 3 times. 1 carry-on bag & 1 medium suitcase not to exceed 45 lbs are standard. Weigh on a bathroom scale. This weight limit is set for our porterage and luggage vans that have limited space.
If you pack pre- or post- trip luggage, please make plans in advance as to where to stow excess baggage. Be sure to attach an ID tag to both pieces of luggage. Leave space for great souvenirs.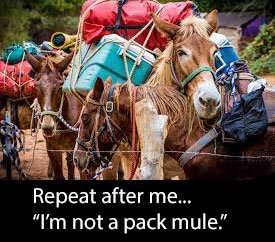 Please, Don't Over Pack!
Packing –
This trip is so easy and think light layers. Simply pack versatile clothing including a light jacket/sweater (nights and mornings can be cool), long flights, and game drives. Also bring raingear, sun protection, insect repellent, a daypack, wide brim hat, comfy sneakers/walking shoes, and swimwear for the beach, pools, and spa. Optional is binoculars however jeeps have them. I also bring bubble wrap for my purchases of painted ostrich eggs and curios.
Weather–
As our trip falls at the tail end of Australia's winter, you can expect moderate temperatures with some damp/wet days. Temps should be within the 53-68F range in August. Check Google Weather for climate in South Africa a week prior to departure.
Electric –
Cell phones and tablets don't need a voltage converter, but you will need an adapter plug. Correct wall plugs for South Africa are types M, D, and N. That's two or three round pin plug adapters. Don't forget a portable backup charger, cords, gadgets, etc. AFSers often leave charger cords in their rooms, so be sure to double check your room before check out.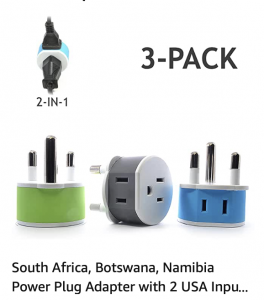 Get this upon arrival or order on Amazon.
————————————————————————————–
Money Matters –
You will need some cash for personal tipping, meals, and shopping – $300 should suffice. I convert half of it upon entry. Be cautious when withdrawing local currency from an ATM. The safest ATMs to withdraw from are at airports, banks, or hotels. Independent ones are risky. Always shield your pin number when entering info.
Credit cards are far safer than using your debit card. I use my credit card for most purchases. Many cards now offer no foreign transaction fees.
Currency– Current Exchange Rate (approximate, but at this time the conversion is phenomenal.)
 $1 USD = 14.6 South African Rand
Follow the link https://www.oanda.com/currency/travel-exchange-ratesto create a conversion cheat sheet.
Gratuities
It's protocol to tip our local guides, game rangers, assistants, porters, drivers, ground staff, etc. Gratuities or $85 will be collected in advance for porter, drivers, guides and ground staff.  Game drives are tipped per vehicle on own per jeep.   Tipping guidelines have increased globally, but around $12 to $18 per day should cover all for the trip.  Please understand that this is only the suggested minimum. For ease of distribution, your GTL can help advise you as of the customary local tipping etiquette.
Tipping on own– If service is stellar, feel free to give more directly. All we tourists leave behind is our reputation. I personally carry a stash of $US ones in an envelope to draw from as needed. AFSers will roll bags to their own rooms. If you choose to use bell staff or a porter, please tip $2 USD. Restaurants – 10-15% unless you note that tip is already included. For group lunches or dinners, please leave $1-2 USD for wait staff. For game rangers, a suggested tip minimum is $10 pp.
An article link about tipping when traveling is below:
Click to read article –  Huffington Post on new tipping guidelines
—————————————————————————————-
Communication–
Internet is available. With cell phones/smartphones, be sure to check with your provider for rates and coverage for international phone plans before departure. Roaming rates (used by Facebook and other apps) are expensive. To reach home – Texting, iMessage, What'sApp and Facebook messaging when using Wi-Fi are best!  I don't know anyone who makes calls home nowadays.
Stay off of public Wi-Fi without using VPN if possible. Never open attachments or view financial or personal accounts on the Internet while abroad.
Want affordable data in many countries abroad? We've been using Skyroam. All the data you want to use Bluetooth for to access your devices is for just $10 per day. See https://www.skyroam.com for details.
Be Smart –
"Avoid Hackers on Vacation," experts say! Thieves not only want your money but also your hard-earned frequent flyer points. Change passwords often. Check device security settings before you leave for your trip. Back up, update, and encrypt your devices and data using a virtual VPN. It's worth the cost. In hotel rooms, hide iPads or laptops to avoid "evil maids" that want to clone your tech.
Grab a hotel business card before heading out in case you get lost.
Pickpockets are everywhere – especially at night. Never carry your passport outside of the room.
Bottled water is always best abroad, as our gut isn't accustomed to local tap water. Eat clean food and avoid street vendors.
Retail Therapy –
There is wonderful shopping in South Africa. Even non-shoppers will find themselves tempted by local goodies. Our past groups have come back with the coolest stuff. Sought out treasures are African tribal art, diamonds, tanzanite, masks, beaded anything, wines, painted ostrich eggs, safari wear, and endless crafts. For any items over $60, ask for a VAT receipt to receive a 15% tax refund to be collected at airport departure.
Photography –
Before taking pictures of locals, please know it is always polite to first ask for permission.
Your Private Facebook Group Page is a great way to share your best shots with each other. AFS loves photos with group participants (not typical churches, monuments, or any shot that looks like you pulled it off of the net, etc.) on our website. The best photos are ones that include a group member with a local, children, animals, or at iconic sites in the same frame!
Websites of Interest –
Google these sites for awesome in-depth info…
https://www.southafrica.net/us/en/
https://www.travelandleisure.com/travel-guide/south-africa
https://www.lonelyplanet.com/south-africa
https://www.timeout.com/south-africa
Cuisines –
South Africa is known for its delicious African and Malay cuisine, seafood, wild game, exotic fruits, great desserts, local beers, and excellent wines. Popular South African dishes include amasi (fermented milk), chakalaka (vegetable dish), Mealie (a maize meal served on the cobb or made into a beer), biltong (a salty dried meat similar to beef jerky), potjekos (vegetable/meat stew), and many other meat-based meals cooked in various ways. Sip on a South African port wine or pinotage, or enjoy a beer made by South African Breweries or an African imported beer.
In Cape Town, the dining buzz phrase to watch for is "Cape Cuisine." It's made up of the finest local ingredients and borrows from all points of the culinary compass. Local delicacies worth trying include crocodile, ostrich and a large selection of game fish (called line fish) – snoek and yellowtail are scrumptious. The selection of local shellfish includes crayfish (Cape rock lobster) and abalone (perlemoen). Samosas are spicy, curried vegetables or meat in a triangular deep-fried pastry. Koeksisters are syrup-soaked doughnuts.
Other local delicacies: bobotie,a spicy ground meat with a savory custard topping; bredie; a stew of meat, often lamb, with vegetables; waterblommetjies a nutty-tasting flower that grows wild in ponds; and stuiwe pap, a firm cornmeal porridge similar to polenta. Tripe (upens) and dried caterpillars (mopane worms) are strictly for the daring palate. The most vibrant African restaurants offer live music to go with your meal.
Roomies – 
Single supplement rates have significantly increased – if available at all. Save money and buy yourself an awesome local gift. We all live alone, but you can save money when traveling by rooming together. Suzy spends a lot of time on roommate matching. 99% of our clients are wonderful, and besides, you're only in your room to sleep at night.
(If you know you snore, please buy a mouth guard ($25 to $50). Walgreens, Amazon, and CVS have different types. A link for the best example of a product that works: https://snoredoc.com/product/snore-doc-anti-snore-mouthpiece/. Another suggestion is to use a white noise app.Other recommended options – See Suzy.
Leisure Time –
AFS travelers revel in the element of surprise in new destinations and allow the wind to blow them where it will. It's best to ask our local expert guides for suggestions upon arrival. Our trip is filled with awesome daily tours, but there will also be some free time. Google "Things to Do". We also like Time Out, Trip Advisor, and Viator for some ½ day ideas.
Cape Town –
Among Cape Town's many attractions are the Victoria & Alfred Waterfront (a shopping and entertainment complex), its glorious sun-soaked, sandy beaches, and a variety of trendy restaurants and nightclubs. Even more important are the city's history and culture, encapsulated in distinctive neighborhoods such as the Bo-Kaap or on Robben Island, where Nelson Mandela was imprisoned. In fact, it's Cape Town's mix of nationalities and identities – African, European, Asian – and the lifestyle they've created, that makes it one of the world's most vibrant and cosmopolitan cities.
Exhilarate in taking in a city view by boarding a cableway to the top of Table Mountain, or shop at the Green Market and Jewel Africa. One of the best aspects of Cape Town is that it offers a wealth of outdoor recreational activities at a minimal cost. Beach culture thrives here, and there is no charge for access to many of its pristine beaches. If you get the chance, take a jaunt to Boulders Beach, Camps Bay, or Glen Beach – a gem popular with surfers. Most beaches are lively and full of beach volleyball games, competitive Frisbee matches, djembe drumming, and more. Conditions are also excellent for hiking and walking, with lots of convenient and scenic routes to choose from.
Restaurants in Cape Town are concentrated in the Victoria & Alfred Waterfront – the top end of Long Street and its extension, Kloof Street (heading up the hill toward Table Mountain); on or near Dunkley Square in Gardens; Victoria Road on the Camps Bay Promenade (great views of the Atlantic Ocean, but pricey); Green Point (Somerset Road going into Main); Sea Point (an entire main street filled with delis, restaurants and bars); False Bay's fishing villages; and, the lush and historic Winelands.
Hermanus:
Whales, whales, and whales!…Be in awe of sightings of these magnificent creatures! Meet the world's only Whale Crier as he alerts you to the whereabouts of whales by blowing his kelp horn. Tour a winery along the Hermanus Wine Route. Escape to nature along the many spectacular cliff paths. Between Hermanus New Harbour in the west and Piet-se-Bos in the east, you can follow a 12 km (7.5 mile) coastal path along the cliff tops. From this vantage point, you have views over the ocean and of any marine life that's in passing. Be sure to walk the cliff path to Walker Bay. Admire the diverse floral fynbos kingdom while hiking or biking in the Fernkloof Nature Reserve or laze on one of the pristine Blue Flag beaches.
Arranging Pre- or Post- Trip Plans –
We often see AFSers on your Private Facebook Page urging others to join them in traveling to other countries before or after our trip. Stopovers are great to add, but understand AFS has nothing to do with this nor is responsible for side trips.
Emergency Contact – 
Please call the AFS phone at: 770-432-8225, or email us at: https://www.afstravelers.com/contact-us/.   More info will be emailed about 2 weeks prior departure.  Your guide can handle a call home for a true emergency. Do not expect to use your trip leader's cell phone; you'll need to use your own cell phone.
 Cancellation Penalty –
At booking, we sent you our terms and conditions. Open the following link to review our terms again:
https://www.afstravelers.com/terms-and-conditions/
Optional Travel Insurance–
If you would like travel insurance and have a pre-existing condition (elderly parent, medical, etc.), you must purchase insurance within 21 days of your Initial Deposit in order to ensure coverage. For more details, click Travel Insurance 101or follow the link: http://travelinsurance101.tumblr.com.
Click Purchase Travel Insurance online or click on one of the links below to purchase travel insurance:
If you need assistance, I will email the form to you upon request.
Travel Psychology 101
Prepare for your departure joyfully with no contempt before investigation upon arrival. Please understand that whenever you travel, things are not like at home and changes may occur. Great trips work best for those with an open mind, flexible attitude and adventuresome spirit.  If changes occur, embrace them with serendipity. Who knows?…The unexpected may prove to be a better experience. Adapt and go with the flow with a laid-back attitude.
Be spontaneous. Be tolerant of foreign cultures in respecting their centuries of traditions. Embrace the differences. Be curious, not shy. Smile – locals will sense your energy of kindness and kindness always begets kindness. (This goes for your roommate, too. Most of us are used to living on our own; but, have fun while being accommodating and patient when sharing a room with another fellow traveler). Our common goal is to experience different cultures, make new friends, get great photos, have large fun, and return home safely with memories worthy of recollection.
The best spirit of an Explorer requires the openness of a child – Suzy
"When traveling, remember that a foreign country isn't designed to make you comfortable.  It's designed to make it's own people comfortable." – Clinton Fadiman
Cool Articles for Exploring Your Destination Cities –
 https://www.nytimes.com/interactive/2016/07/15/travel/what-to-do-36-hours-in-capetown.html
https://www.telegraph.co.uk/travel/destinations/africa/south-africa/articles/south-africa-an-essentialguide/
https://www.travelandleisure.com/worlds-best/best-city-africa-middle-east-cape-town
https://www.tripadvisor.com/Travel-g312663-c71047/Hermanus:South-Africa:Hermanus.What.To.Do.See.Eat.Stay.html
https://www.tourismtattler.com/articles/reviews/aquila-private-game-reserve/72631
General Stuff
"The only man I envy is the man who has not yet been to Africa. For he has so much to look forward to."
"Africa changes you-forever, like nowhere else. How can you describe its magic? How can you explain the fascination of the past and noble dusty continent, who's oldest roads are elephant paths? How are experiences here in a way no other place can? Maybe it's because Africa is the place of all our beginnings, the cradle of mankind. The happiest years of my life were spent here."    Paul Theroux
Some travelers who've never been to Africa think a safari is non-stop action.  Behold the stunning boredom!  The fact is there's a lot of glorious down time between early morning and evening game drives.  Time in the bush is like entering a remnant of an earlier era.  Everything slows down.  Shade seeking lions flop over like house cats, zebras stand still as statues, leopards drape over branches to sleep.  All game rests.  With them, we engage in communion of laziness.  We relax.  We observe.
Wildlife Encounters – All animals are wild and you are prey. Respect proximity. Wild animals are totally unpredictable. If you ever encounter a predator in the bush-never run! You will always be the slowest. Animals may roam into lodge camp. Never deviate off path or walk alone at night. Guards will escort you. Never walk near a river bank or swim in lakes. Hippos hide well.
Game Drives – You will be devided in 6-7 per safari vehicle.  Do not interfere with or direct your expert rangers – guide who lived there.  He's far more than a driver with years of experience and intense certifications. Your safety is their number one concern. They can spot everything from ground to sky.   Suggested tip is $3 to 5 per game drive. If several days of drives, wait until the end.
Animal sightings are not guaranteed. AFS past groups have been extremely successful on all. Over 3 decades, we never had a bad safari. Big cats are usually present, but leopards and cheetahs tend to hide. Don't just search out the big mammals. You'll miss the marvels of small creatures like badgers to bush babies and spectacular bird life.
Photography-   Rather than hauling big lenses, small digital cameras get incredible shots nowadays.   Bring large memory card.  Then edit/delete each night. On drives, keep camera in the bag to protect it from dust and sun.   Don't forget extra batteries! Best light on safaris is 6 to 10 AM and 4 to 6 PM.   Rangers will assist for best vantage points. There is usually a pair of binoculars to share in jeep. Always get consent before photographing local people.
On return home, share your pics on AFS private Facebook page or use Shutterfly.com.  (I have over 8000 photos of elephants and lions. Please take human photos as well as wildlife. Better yet, take photos AFS humans with the wildlife.)
Expert Africa Packing: Bring only soft sided luggage. No hard cases can fit in Safari vehicles. If we use small charter aircraft deep into bush like Botswana, I'll advise of strict weight restrictions for both bag and carry-on.   Pack light and wear the same clothes more than once. Laundry is always available.
Neutral colored clothing (no bright colors or fragrances to alarm animals.)   light cotton shorts and T-shirts by day. Jeans/pants with a long sleeve tops at night. Early-morning drives always cold-bring warm jacket, fleece or sweater.   Smart outfit for evening functions.
Hat with a brim for sun protection and chinstrap for drives.   Bring simple light day pack on drives. Sunglasses, sunscreen, insect repellent with DEET, swimsuit, adapter plugs, mini flashlight, toiletries.
Lodges or Camps –  All first-class properties or "glamping" style tents.   All food and water is purified. If water is not, guide will advise.  Cover bathroom sink with washcloth as a reminder not to use. Bottled water in the rooms and always available daily. Hydrate! African air is dry and sun is strong.
Lodges have a staff tip box. $5 to $10 is generous to give and will be shared with all staff.
Ask reception for charging station to plug-in phones, cameras and tablets.
THE BIG FIVE ANIMALS TO SEE ON SAFARI
Be mindful of everything around you, not just the Big 5.   I'm a primate girl myself.  In times gone by European hunters used to search out for the most difficult to hunt animals in Africa which led Safari club supreme a list of five key animals that were challenged to shoot. These were considered difficult for a number of reasons, including ferocity, visibility, and elusiveness.
Lions really are the kings of the savanna and are at the top of the food chain. As such, they need no introduction. Lions are widespread throughout southern and eastern Africa and you'll have a good chance of seeing them in most safari locations.
Black Rhino now critically endangered, the black rhino is not actually black, but more off-white. Despite its huge bulk and dangerous reputation, rhinos are herbivores who would rather graze on some grass than attack a person. There are a few rhinos left in a wild due to large increase in poachers hunting them for their horns.
Leopards are nocturnal and secretive, making them the most difficult number of the Big 5  to actually spot. When you do see one, chances are it will be lounging in a tree at sunset having just eaten dinner.
African Elephants as most people know are large thick-skinned herbivores. Elephants are numerous in Africa but nevertheless can be hard to spot in some areas due to their ability to hide in the bush and long grasses. Despite being widespread, elephants face a growing threat from poachers who hunt them for their ivory.
Cape Buffalo considered by many to be the most dangerous of the big five, reportedly causing the most hunter deaths, with wounded animals reported to ambush and attack pursuers.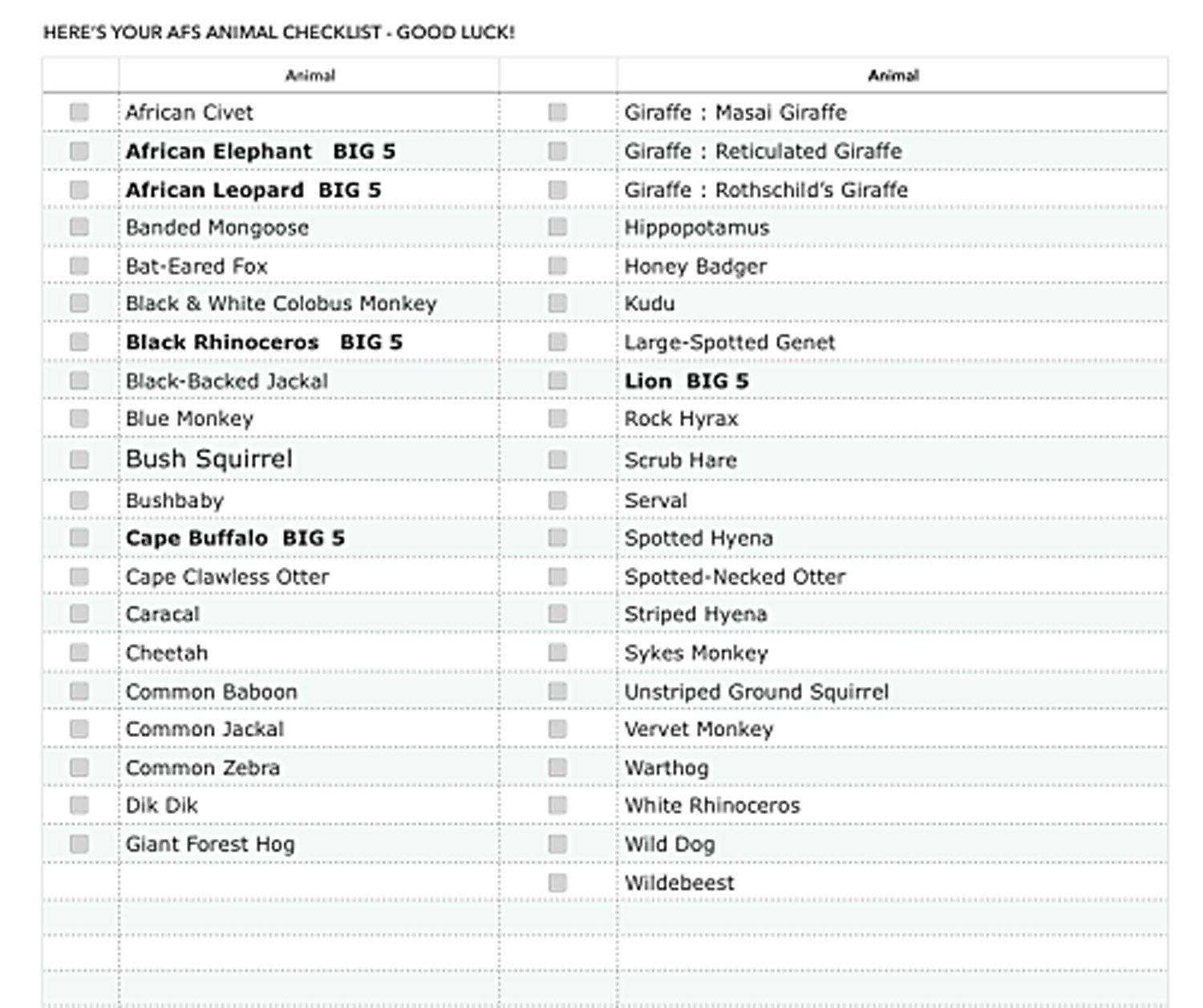 You are in a part of Africa that does not have malaria.  No special meds are needed.
Travelers diarrhea can happen anywhere outside USA.  It can be caused from the stress of travel, different diets and water that is contaminated.  However, all lodge meals are hygienic clean meals.  (Cause of infection may be virus, parasitic or bacterial, so don't think Cipro is a cure all.)  You all know not to drink untreated tap water, use ice cubes.  It is contagious so be scrupulous with washing your hands and using clean towel to dry.  And not to brush teeth with it.
If you get sick, rehydrate with oral rehydration salts, take Imodium or Lomatil.  If it doesn't pass in a week, see doctor. Don't reach for ''stoppers'' right away. Allow toxins to pass. Fluids are essential.
Things for Children –  Bring anything as all we be used.  Think Dollar Store of Target.  Some store will even donate.  (Get creative.  I bring hair scrunchies and mirrors for girls and balloons for kids.). I poor places school supplied can be useless with no paper to draw on.  The need shoes, socks, cloths. The love caps, toys and inflatable balls.  You can always donate cash to the headmaster or visit Packwithapurpose.com to see who needs what in each country.
African Jewelry –  Many AFS women long for a piece to treasure their safaris like a Big 5 ring, bracelet or pendant.  The best beyond any store is Kim in Capetown. See her website and say Suzy sent you.  KimCloeteDesign.co.za