"Coral Reefs & Komodo Dragons in the South Pacific"
March 30 – April 10, 2022


Join us on a multi-faceted gem of 3 stunning regions on one amazing vacay! There aren't enough emojis to describe all the thrills on this escape. In 10 immersive days, we'll explore pristine islands scattered in the mystical Indonesian archipelago's "Coral Triangle," taking you from ultimate tropical paradise to mind-boggling modern architectural wonders. Since the romantic comedy "Crazy Rich Asians," these places are trending hot in popularity for 2020 tourism. With our luxury resorts, you'll be pampered like "Crazy Rich Americans" for a head-shaking value price.
 It all begins in lush, seductive Bali, a utopian masterpiece of nature! We base in artsy Ubud (of "Eat, Pray, Love" fame) to introduce you to true Balinese culture. Explore sacred temples, the Monkey Forest, handicraft markets and witness spectacular sunsets! You won't want to leave our Ayanna Resort, but it only gets better as we continue with a short flight to Flores, or "Flower Island," a tropical delight of emerald rice terraces in the shadow of smoldering volcanoes.
Komodo – Our new beach resort is the only 5 star property of all these islands. Ayana Komodo Resort is a sanctuary of serenity. Picture a 900 foot pier with a fleet of boats to whisk us out to unspoiled islands like Rinca. The big draw? The legendary Komodo dragons. Capture amazing photos of these creatures as they scamper across the sand. Chill at the resort's spa or enjoy world class snorkeling and diving with an astounding array of marine life!  
Had enough scenic island beauty? Let the large fun begin with a flight to uber-cool Singapore, a place that continually reinvents itself. (Heck, the airport alone is worth the flight with its new hiking trails, 10 story waterfall and 400 venues). Dubai dulls by comparison. Spotless Singapore is a melting pot of ancient and modern. Today, it's a destination for design, cuisines and so many new things to do. You'll love the solar powered Super Trees, world's coolest rooftop pool, Colonial charm and fusion kitchens. Food is taken very seriously here. Indulge your foodie passions with us at the affordable  "hawkers food stalls"- some with chefs who are Michelin rated!
 Singapore is striving to become the World's Greenest City with 1600 new parks added. Our highlights include rickshaws through Chinatown, the new National Gallery, bumboat rides on the river, Maxwell's Food Market, gravity defying Skypark at Marina Bay Sands, Little India and more. There's free time for "Breakfast with Orangutans, riding the Singapore Flyer, fabulous Jurong Bird Park, Flower Dome and energetic nightlife on Clark Quay with Raffles. Our past AFS groups loved these places. Now, we combine all together in one incredible getaway. April is the best time to visit Komodo. We have great group air with 6 flights on award-winning Singapore Airlines, if you want it.  This trip is for our explorers, water babies, action seekers, culture vultures and Instagrammers! Make these 3 distinctive bucket-list worlds part of your book-it list. It's an Asian Affair that will make you the envy of all of your friends who only travel through what they see in your photos.
Lonely Planet says…
Welcome to Bali, 
Island of the Gods
The mere mention of Bali evokes thoughts of a paradise. It's more than a place; it's a mood, an aspiration, a tropical state of mind.  The rich and diverse culture of Bali plays out at all levels of life, from the exquisite flower-petal offerings placed everywhere, to the processions of joyfully garbed locals shutting down major roads as they march to one of the myriad temple ceremonies, to the otherworldly traditional music and dance performed island-wide. Almost everything has spiritual meaning. The middle of Bali is dominated by the dramatic volcanoes of the central mountains and hillside temples such as Pura Luhur Batukau (one of the island's estimated 10,000 temples), while the tallest peak, Gunung Agung, is the island's spiritual center.
On Bali you can lose yourself in the chaos of Kuta or sybaritic pleasures of Seminyak and Kerobokan, surf wild beaches in the south or just hang out on Nusa Lembongan. You can go family-friendly in Sanur or savor a lavish getaway on the Bukit Peninsula. Ubud is the heart of Bali, a place where the culture of the island is most accessible, and it shares the island's most beautiful rice fields and ancient monuments with east and west Bali. North and west Bali are thinly populated but have the kind of diving and surfing that make any journey worthwhile.
At the end of the day (which is the start of the day for some visitors), Bali's rich culture, many amazing sights and truly lovely people are what takes Bali's sheer delight to another level. Because Bali is fun, no matter what you want or who you are. Seminyak has shops and designers, Kerobokan has luxe beachside resorts and superb eating, Kuta and Legian have the nightlife, and Canggu wraps it all into one irresistible package. Plunge deep into Bali's spirit while renewing your own in Ubud or catching the perfect wave in Bingin. You name it, it's here.
Though Ubud will always claim the limelight in this region, there are some minor players well worthy of attention. A day spent visiting the temples of Tampaksiring, pausing en route to indulge in a photographic frenzy at the famed Ceking rice terraces, is time well spent, and the same can be said for a visit to the many traditional artisans' villages south of Ubud, which are deservedly famous for the quality of their craftsmanship. Basing yourself in Ubud, which is replete with alluring sleeping and eating options, is a no-brainer, but so too is hopping on a motorcycle or organizing a car and driver to see the rest that this part of Bali has to offer. There may be few top-drawer sights, but there are many scenic side roads that amply reward exploration.
---
Welcome to Flores & Komodo
Let's get it out of the way first: There's no place like this place, anyplace. Komodo is obviously well-known for its dragons (gigantic lizards, really, but who's nit-picking?), but there's so much more to the island — plus nearby Flores and Rinca — than just massive fauna. You'll spend much of this nine-day trip on Flores, soaking in the beautiful scenery (including Mt Kelimutu, a volcanic crater full of vibrantly colored water) and traditional ways of life amongst the local people. On a boat trip to Komodo and Rinca, look out for Komodo dragons and spot even more of the native wildlife. 
---
Welcome to Singapore
Capitalizing on its melting pot of cultures, Singapore is finally getting some spark, and is fast becoming one of Asia's hit-list destinations.  Whizzing around Singapore can take a matter of minutes, thanks to one of the world's most efficient and widespread public transport systems. Hankering for breakfast in Little India, but want to visit the temples in Chinatown before lunch? No problem, you'll be there in a jiffy using the sparkling MRT system – and why not stop at Marina Bay for a spot of shopping on your way? Plus, with new metro lines opening practically every two years, this tiny island just keeps on becoming easier to explore.
Food in Singapore is taken very seriously. From cheap hawker fare to Michelin-starred fine dining, food-enamored Singaporeans will line up for it, Instagram the hell out of it and passionately debate whether it is 'die, die, must try' – Singlish slang for 'to die for'. Don't fret about finding a place to chow down, as each neighborhood is home to local hawker centers and coffeeshops dishing up some of the island's best meals for just a couple of bucks. Simply follow your nose or join the longest queue – whatever morsels lie at the end, they are almost guaranteed to be scrumptious.
The concrete jungles that once dominated Singapore's skyline are slowly giving way to green skyscrapers, which look more like living ecosystems than business hubs. Fervently working towards its 'City in a Garden' dream, the nation is plowing money into becoming more sustainable and, well, green. Head out of town a little and you'll find plenty of walking trails, treetop jungle bridges, wildlife galore and the city's green jewel, the Unesco World Heritage–listed Singapore Botanic Gardens: these are the lungs of Singapore.
When the sweltering outdoor heat gets too much, Singaporeans love ducking inside for a spot of retail therapy and a good dose of air-conditioning. Orchard Rd is the queen of shopping malls: with all the high-street brands, plenty of high-fashion houses, and a few discount outlets thrown into the mix, everyone's needs (and more often wants) are catered for here. If you prefer your shopping a little less mass-market, head out to local neighborhoods for independent designers, quirky art galleries, bustling markets, Chinese medicines, Persian carpets and a sari or two.
Our Glorious AFS Itinerary
April 15 -26, 2021
Print
Below is the revised itinerary
Mar 30-31, 2022  Check-in Singapore Airlines  (SQ) counter.  Depart USA on fabulous Singapore Airlines, world's best economy class!  You cross Int'l Dateline to lose day but gain back on the end!

April 1 – Welcome to Bali, Indonesia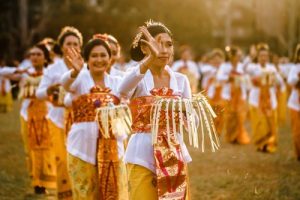 Arrive at Ngurah Rai International Airport – Bali. After immigration formalities, each client will obtain a luggage cart and collect their luggage personally from the carousel and exit from the hall, passing the customs. At the exit point, our English speaking guide holding AFS sign to welcome the group and then assist to parking area, then proceed to the hotel.  The rest of the day is free day at leisure to rest and play in a 5-star resort with so much to do here!
 For some, Bali might seem just like another popular tourist destination, but for anyone who visits its shores, it is impossible not to be touched by certain magic from the "Island of the Gods." Bali is an island paradise, with lush rice field terraces, stunning volcano and lake views and beautiful beaches, but it is often the warmth and friendliness of the Balinese people, that make any stay on the island so memorable. Our hotel is a tropic retreat with an onsite spa, award winning restaurants and verdant grounds which include, of course, a pool.   We are in the heart of town, so it's easy to venture around. (Free time – This is the town of the movie and book "Eat, Pray, Love," visit some of the sites! Perhaps pay a visit to a Balian – a traditional Balinese medicine man or check out some of the many markets and spas.)
Overnight:  Westin Ubud (3 nights) Open link to view your stunning property
April 2 – Day at Your Leisure                                   B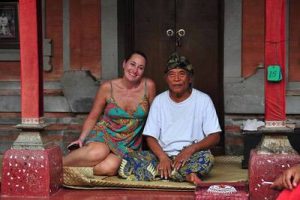 Breakfast at hotel.  Enjoy your free day leisure in the lush tropical island or you can join a tour to explore the beauty of Bali.
So much to do to in Bali so we squeezed in a day of leisure for you who came from afar.  It's so easy to book any tour there on the spot.  We can't present one option due to so many choices.   Our past groups loved some tours and they are so affordable here.  I recommend considering with these rated 5-stars on Trip Advisor:  Ubud Instagram Tour, Rice Terrace Walk, River Tubing or Rafting, Cooking Class or the new "Jungle Swing Tour with Taro Elephant Sanctuary."
Overnight: Ubud Westin Resort & Spa
 April 3 – Ubud Tour  and Monkey Forest with lunch                          B/L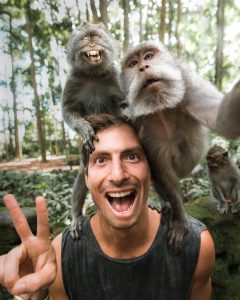 Breakfast at hotel.  Today start the day with an exploration of Puri Saren Agung (Ubud Palace), whose royal family ruled Ubud from the late 1800's until 1917. Puri Saren Agung, home of the Ubud Royal family, with beautiful Balinese traditional houses. Originally founded by Ida Tjokorda Putu Kandel, who ruled from 1800 – 1823, it is set in the centre of Ubud. Continue to proceed to Ubud Market then you can test your bargaining skill at U
bud market with incredible bargains!  After that, you will take a stroll through Ubud's famous Monkey Forest to see Ubud's cheekiest inhabitants – the macaque monkeys. Groups of these fascinating monkeys live in the shaded forest, where they roam freely, jumping from tree to tree. It is interesting to sit and watch them for a while, to see the characteristics of each individual monkey.  Past groups loved it for never ending entertainment.   Enjoy delicious group lunch at Indus Restaurant  Our evening is on our own, so feel free to venture into Ubud and mingle with the Balinese.  Graze the fab seafood beach cafes and lively night market.
Overnight:  Ubud Westin Resort & Spa
April 4 – Fly to Labyan Bajo, Flores                              B/D
Breakfast at hotel. Around 8AM pick up from your hotel in Ubud and transfer to the airport for your onward flight departure to Labuan Bajo – Flores.
Flight – Garuda Indonesia: Denpasar (Bali)-Labuan Bajo
 This morning, we fly to the island of Flores and the town of Labyan Bajo, landing in the Komodo Airport. Prepare to be amazed by our home of the next 3 nights – the five-star ocean-side Ayana Resort. The spectacular property is virtually brand new and is set against a backdrop of ruggedly beautiful green hills. Every room offers stunning ocean views. Settle in and make the most of the numerous beach and water activities the resort has to offer.
In the evening, we have our official Welcome Dinner at the hotel's unique Rooftop Bar, a perfect place to enjoy not only the gourmet food, but a spectacular sunset.
Overnight:  Ayana Komodo Resort (3 nights) www.ayana.com
  April 5 – Komodo Free day!                 B
Breakfast at hotel.  Enjoy your free day leisure in the lush tropical island or you can join the tour to explore the beauty of Flores Island.  There is no better place to have a free day than on this lush tropical island. Relax and enjoy the resort or you can choose to take advantage of the many options Ayana offers.
For spa enthusiasts, create a spa escape to remember with authentic Indonesian treatments that have been passed down through the generations. Those curious about discovering Komodo's exotic wildlife can choose from countless activities including a guided Komodo Dragon tour at Rinca Island and wild bat sightings at sunset. The more adventurous will love Ayana Komodo's array of scuba diving, snorkeling, marine walks, paddle boarding, kayaking and hiking to secluded hilltop locations for the most exquisite views imaginable.
We are also offering the option to take a cultural tour to the nearby village of Cecer where you can meet the locals. You'll watch them do the "Tetek Alu" dance which is a traditional bamboo pole jumping game, as well as the Manggarai traditional dance. Maybe you can even join in! You'll have a look around the village itself to experience daily life, then visit the fields where they cultivate coffee, vanilla and cacao visit to fields.
Overnight:  Ayana Komodo Resort (3 nights)
April 6 – Komodo Island                      B/L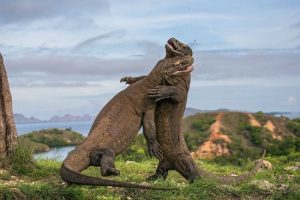 Early morning departure from your hotel by boat to visit the island of Komodo dragon, after 3 hours sailing arrive in Komodo and take medium trek takes about 1 1/2 hours. It passes a waterhole where the Timor deer and wild pigs often come to drink. Sometimes, dragons can be found there lying around and waiting. You will climb Sulphurea Hill and Frigate Hill, where a magnificent view across the islands, bays and beaches awaits. If time permits, we'll sail the crustal Flores Sea to  Rinca Island.
Mind the dragons!  Rangers accompany us with a forked stick.  The dragons are protected by law.  These mighty creatures are the largest lizards earth, often 10' long.  They remain motionless with belly full, but when hunger strikes, they speed around in search for food.  We stay silent as their hearing is acute.
Hop back on the boat and head to coral fragment-lined Pink Beach. We'll have a picnic lunch with us and this could be just the spot to stop! Afterward, sail to Manta Point where hundreds of giant manta rays play in the waters. We may have time to swim or snorkel before heading back to the resort where our evening is free.
Overnight:  Ayana KomodoResort
April 7– Fly Flores via Bali to Singapore  on Air Asia!                              B
We take you from the hotel around 7AM to the airport for your onward flight to your Bali for international connecting flight in the same day to your next destination.
 Flight Air Asia: Labuan Bajo- Denpasar    Schedule: tbd
Upon arrival at Singapore Changi Airport, you will be met by our representative and transfer to the hotel.   Accommodation at Hotel Jen Orchard Gateway Singapore
SINGAPORE is often referred to as "The Little Red Dot" on the world map. Though only a small city, Singapore was once a fishing village turned into a cosmopolitan city – brimming with harmonious diversity from its multi-cultural society.  Encounters with the locals will bring you to experience the diverse, cohesive, nostalgic, historical and cultural aspects this city can offer. Aside from the old-world charm, get into the vibrancy of the city with its myriad selection of shopping, dining, entertainment places – be it Orchard Road or Boat Quay.  One thing that you must not miss is the multitudinous offering of food that will leave you spoilt for choice – from Peranakan to Chinese, Malay to Indian, fusion and more. Just like any other destination, the city has its own unique set of offerings that differentiates itself. Singapore is a city where a diverse mix of people live and thrive alongside each other. It is a place where differences are encouraged, embraced and celebrated by all who live there.  Though only a small city, this former simple fishing village has turned into a cosmopolitan city – brimming with harmonious diversity from its multi-cultural society. Experience the diverse, cohesive, nostalgic, historical and cultural aspects Singapore can offer.   One thing that is a "do not miss" is the multitudinous offering of food that will leave you spoiled for choice – from Peranakan to Chinese, Malay to Indian, fusion and more. Singapore is a place where differences are encouraged, embraced and celebrated.  I loved the Jen Hotel for it's robots and best location in the heart of all the action!
Overnight: Hotel Jen Orchardgateway Singapore  (3 nights)  https://www.hoteljen.com/singapore/orchardgateway/about/
April 8 – Singapore – City Tour           10AM-3PM                          B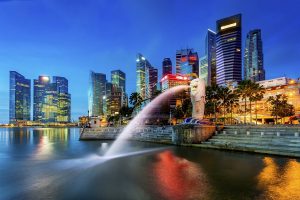 We begin our tour at Singapore's first UNESCO World Heritage Site – the Singapore Botanic Gardens and walk through the National Orchid Garden which boasts a sprawling display of 60,000 orchid plants. Let's hop onto a bumboat for a cruise along the Singapore River, showcasing beautifully restored shop houses, modern skyscrapers of the financial district, colonial buildings and the iconic Merlion statue. We then proceed to the Singapore City Gallery which tells the story of Singapore's planning efforts showing its physical transformation – past, present and future. With 10 thematic areas and more than 50 audio visual and interactive exhibits, the Gallery offers an interesting multi-sensory experience into Singapore's planning journey. Immerse yourself through a 270 degrees panoramic sight and sound show. Travel back through time in Singapore's history to see how our planners overcame the challenges. Head across to Maxwell Food Court to have a taste of some local delicacies for lunch.  Includes admission to National Orchid Garden 
Later we visit the new Singapore National Gallery will help tell story of Singapore's planning efforts showing its physical transformation – past, present and future, including an immersive 270 degrees panoramic sight and sound show. We end at the incredible foodie delight destination called Maxwell Food Court where we are turned loose to taste of some local delicacies for lunch on our own.  Singaporeans take food seriously!  Here 3 meals a day is not enough.  At Maxwell's just graze your way through endless gourmet stalls.  All food is clean and fresh.  Michelin starred meals can run $5.  Favorites are fresh chili crabs and coconut curry chicken rice.  The rest of the day is free to explore this unique, vibrant world-class city. Explore some of the old neighborhoods or get your shopping fix with its myriad selection of shopping, dining, entertainment places – be it Orchard Road or Boat Quay.  If you're still hungry, do the "wok & stroll" tour.
 Overnight: Hotel Jen Orchardgateway Singapore
April 9 – Singapore day free.  Evening Tour at MBS!     6PM-10PM            B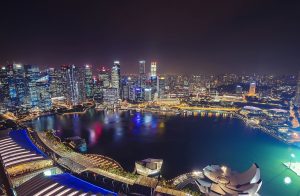 Today is all ours again to explore! Perhaps start with booking Breakfast with the Orangutans? At Singapore's famous zoo – 26 acre wildlife park where animals roam free.  Birders will be enthralled at Jurong Bird Park.  Visit the new Flower Dome or ride the Singapore Flyer, world's largest Ferris Wheel with breathtaking views.  But save some energy for our special evening tour.
At night our tour starts at Singapore's most iconic hotel – Marina Bay Sands. Be amazed with a birds-eye view of the city from the top of Marina Bay Sand's Skypark – it is a roof like no other, perched 200 metres in the air with observation deck in the clouds.  At Gardens by the Bay, watch the SuperTree Grove come alive with an exhilarating display of light and sound at night!
On to Chinatown which also come a long way since the early days when Chinese immigrants made this enclave their home. Filled with a sprawling myriad of shops and eateries, bustling with colorful and exciting activities set against a backdrop of rich history and heritage, Chinatown is not to be missed especially in the evening when everything really comes alive. Wander along the narrow lanes of the Night Market and test your bargaining skills against street vendors selling anything from souvenirs to leather goods. The highlight of today is a trishaw ride that takes you through the alleyways of Chinatown and down to Clarke Quay. Enjoy your own free time and explore thrilling Clarke Quay and the various dining options they have to offer. Group is left off at Clarke Quay to explore, have dinner or drinks.  Note:  Includes admission to the Marina Bay Sands Sky Park (weather permitting), Trishaw Ride.
 Overnight: Hotel Jen Orchardgateway Singapore (3 nights)
April 10 – Check out and transfer to airport
___________________________________________________________________
Land Price $ 2398  Deposit $500  Includes:  All listed on itinerary  Not included:  Gratuities, air
GROUP AIR PACKAGE of 6 legs on 2 airlines with best routing and price. $1395 includes all taxes
(Note, we fly out of San Fran and returns via LAX because it's best price and no forced overnights!)
Group Air Itinerary    Exact times will be added later.
We suggest everyone buy our group air to keep the group intact with all hotel transfers.  (Just 20 seats reserved.  16 of you want them.)
Own Air – We understand how some may want to do own international air.  This trip is USA into Bali arriving no later than April 18 in the morning and out of Singapore April 27 anytime.   To keep the group intact we must include the internal air RT Bali to Komodo for $340.  This means your air will be USA to Bali, Bali to Singapore, Singapore to USA

 All prices are per person twin share.  Single rooms limited per group and a single supplement applies.  Cost set by hotel/cruiseline and vary considerably.  AFS will find you a roommate match. All hotel rooms are "run of house."  

Please review AFS Terms and Conditions as well as Heading Abroad with AFS.  

Land – Price based on a minimum number of trip participants, as well as local currency exchange rates which can fluctuate.

We write our itineraries over a year in advance. Though unlikely, we always reserve the right to modify schedules, tours and 

hotels if necessary. 

Group air – Airlines may add surcharges to offset fuel inflation or taxes. The total ticket cost is not final until we receive your final payment and the group is ticketed. If doing own air, airport transfer may or may not be included depending on your air schedule. Do not buy air until the group air is set or we advise – though unlikely, airlines, times and dates can change!
Print
Group Air Itinerary  tbd
KEY:  SIN – Singapore; DPS – Bali; LBJ – Komodo
Get the celebrity treatment with world-class service at The Westin Resort & Spa Ubud, Bali
Located in Ubud, 2.2 miles from Monkey Forest Ubud, The Westin Resort & Spa Ubud, Bali provides accommodation with 2 restaurants and a lobby bar, free private parking, an outdoor swimming pool, spa and a 24-hour fitness centre. 3.1 miles from Ubud Market and 3.8 miles from Ubud Palace, the property features a bar and a garden. The accommodation offers a 24-hour front desk, airport transfers, room service and free WiFi throughout the property.
Guests at the hotel can enjoy a breakfast buffet at Tabia, freshly-cooked ingredients at Tall Trees. The lobby bar serves light foods and drinks.
The Westin Resort & Spa Ubud, Bali offers a terrace. The area is popular for cycling, and bike hire is available at the accommodation. A spa and kids play area is available.
Saraswati Temple is 3.1 miles from The Westin Resort & Spa Ubud, Bali, while Tegallalang Rice Terrace is 8.9 miles away. The nearest airport is Ngurah Rai International Airport, 21.1 miles from the hotel.
Couples particularly like the location — they rated it 8.2 for a two-person trip.
We speak your language!
Ayana Komodo Resort Hotel details
This relaxed resort on a beach overlooking the Flores Sea is 44 km from Komodo National Park and 6 km from Komodo Airport.

Stylish rooms offer free Wi-Fi, flat-screens, marble bathrooms and rainfall showers, plus minifridges, and tea and coffee making equipment. All provide balconies with sea views. 

There's a private beach, as well as 2 outdoor pools (1 has a swim-up bar), a spa, a yoga deck and a gym. Dining options include 3 restaurants (1 serving Japanese dishes) and 4 bars. There are 5 shops, tours and airport transfers. 

Free Wi-Fi

Free  outdoor

pool 

Air-conditioned 

Laundry service 

Beach access

Hotel Jen Orchardgateway Singapore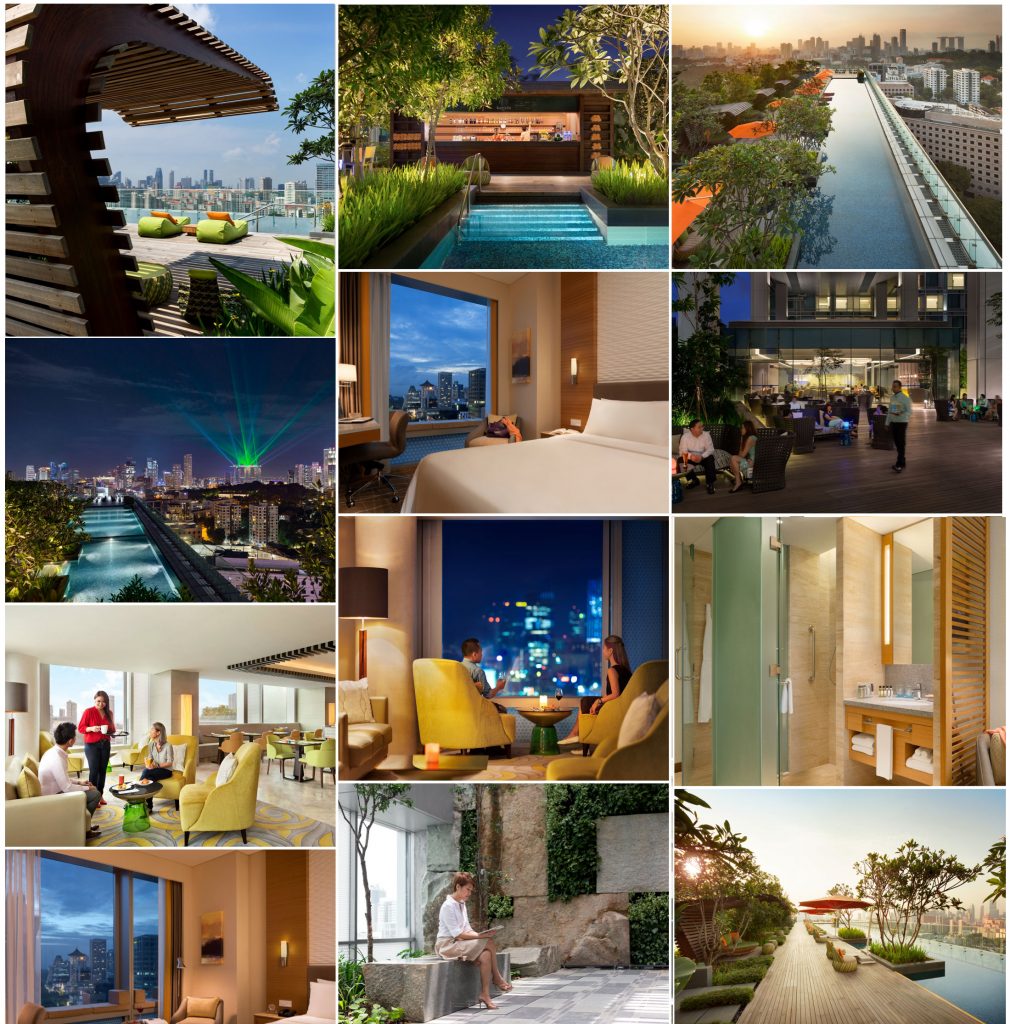 Hotel Jen Orchardgateway Singapore is the most vibrant place to stay in Singapore. Right in the heart of the famous Orchard Road, its energy beats to the rhythm of the city. The spacious and bright rooms offer a host of thoughtful touches ranging from fast, free WiFi to PressReader. One of the not to be missed would be the sensational rooftop pool with panoramic views of the Singapore skyline.

 All prices are per person twin share.  Single rooms limited per group and a single supplement applies.  Cost set by hotel/cruiseline and vary considerably.  AFS will find you a roommate match. All hotel rooms are "run of house."  

Please review AFS Terms and Conditions as well as Heading Abroad with AFS.  

Land – Price based on a minimum number of trip participants, as well as local currency exchange rates which can fluctuate.

We write our itineraries over a year in advance. Though unlikely, we always reserve the right to modify schedules, tours and 

hotels if necessary. 

Group air – Airlines may add surcharges to offset fuel inflation or taxes. The total ticket cost is not final until we receive your final payment and the group is ticketed. If doing own air, airport transfer may or may not be included depending on your air schedule. Do not buy air until the group air is set or we advise – though unlikely, airlines, times and dates can change!
Print
AFS Bali – Singapore Trip Tips
Prepare to be thrilled by 3 stunning regions with unrivaled architecture, coral reefs, and komodo dragons! There are countless thrills on this Asia adventure. From Ubud, the soul of Bali, to crazy fun Singapore, I wonder which part will be your favorite? I'll be in Singapore next month to check out exciting new venues for you. Komodo National Park is a World Heritage site with astounding marine diversity and is a diver's heaven. Yes, the Indonesian government just closed the park to visitors due to severe poaching of the protected dragons. But no worries, we'll boat you to outer islands few tourists know about for even better sightings of the dragons up to 10 feet long!
This trip sold out in 3 days. We have a wonderful group of 28 solo travel lovers, so you are the fortunate ones. Be sure to check out the websites of our awesome properties and tourism sites listed below. After final payments are in, we will send you contact and room lists.  Group members can access to the trip's Private Facebook group page here. 
-Suzy
Update:
Greetings AFS Travel Lovers,
We understand your concerns for our April trip as well as your pent-up desire to travel. As my hairs are sprouting gray, I want you to know I've been working on this for a full month and not avoiding you. I needed to wait to update you as Covid news changes daily! No one has answers including global experts and government officials but I will be sharing all I know with you.  There's more hope for us as vaccines roll out here. (A new study published yesterday from the Journal of Science predicts that the SARS pathology, connected to Covid, could evolve into a seasonal illness no more contagious or harmful than the common cold and not cause any more large outbreaks as it becomes more endemic. Let's hope so.) Understand AFS would never put a group in harm's way, nor wood we disregard any health and safety protocols. I trusted my gut to lead our December group to Dubai and the Maldives.  It exceeded everyone's greatest expectations (see below). Everything was meticulous with no hiccups. We had BEST vetted land suppliers. We had a team of 12 working behind the scenes each day a step ahead of this group to ensure all went perfectly and if this trip goes, you will too.
Do not stress yet. That's for us. Do not read sites from CDC, state department, governments, etc. We have more timely deep inside Intel direct from Ministry of Tourism in 3 regions you can't access. Singapore is slowly opening now, but time is on our side. This tiny country of 6 million shows promising signs of recovery with their start of vaccines for residents on January 12. Singapore Airlines is now increasing USA flights next week from the West Coast. The new "SG Clean Initiative" here and in Bali, created for Covid responsiveness, is the crown jewel leading the way for other countries to follow. All hotels and travel services must meet seven specific safety standards to follow. Nearly everything will be "touchless" and spotlessly clean. Yes, you'll need a PCR test and we'll explain how easy later. On Komodo Island, everything is fine. They are starved for business and begging for us to come. Yet, we will proceed prudently.
Good news:
1.  We upgraded your Bali hotel to the stunning 5-star Westin Resort & Spa. This new property is nearer to town and has the strictest cleanliness protocols of all.
2. We plan to go. If unable, we will postpone.  If you want to cancel now, let us know by email no later than Monday, January 25. Although all non-refundable monies were wired to various land services last year, for this trip only we able to refund most  of your money to the first 10 people who respond. That's all we can afford. Please act fast to advise now. The first 10 to respond will be emailed refund details. This way, we can reduce the size of our group to a more manageable level of 28!
If I were you, I'd go, but we respect whatever decision you make and will work to make you happy. If you go, you'll be receiving updates on all procedures we will follow. If this trip is anything like our December group, where we had all sites to ourselves and treated like royalty, this too may be a once in a lifetime experience for you to visit Bali, Komodo and Singapore with no crowds. If we must postpone again to next year, there may even be space to be had as "tourism tsunami" kicks in.
For now, be safe, feed your faith over fear and trust us. Things will come together for each of you.
Sincerely,  Suzy
Trip Tips are designed to answer trip-related questions. It's your responsibility to read this information.  Updates will be posted here. Please check back from time to time.
 ——————————————————————————————-
Your Fearless GTL. Christie Hintz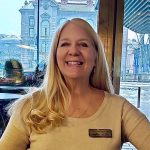 I must state everyone loves Christie and we are delighted she's joined our GTL tribe!  Meet Christie…After being widowed, five years ago, I decided to dip my toes into the waters of international travel. My first trip was to Africa with AFS! I was hooked. Five continents, over 50 countries and 19 AFS trips later, I'm still seeking adventure. From Mongolia to Patagonia, Papua New Guinea to Mozambique, awesome memories have been created. I love meeting the local people and making new friends on my trips. Why did I wait so long to travel?
My four grown children and I live in sunny Florida. I am originally from Long Island, NY but moved to Florida in my twenties. I am a retired, special education teacher. But now I am more active than ever with free time to embrace new joys.  I sang with a local band for over 15 years.  Volunteering with mentally disabled adults and also at a Safe House for foster children fills my heart and my days. My mission is to share patience, kindness and laughter everywhere I go. I'm ready for the next adventure.
=======================================================
Where's the Private Group Facebook Page? –
The benefit of the Private FB Group Page is that you have an opportunity to introduce yourself to your fellow travelers before departure and share trip photos during and after the tour.
Where can I find the FB link?  In a departure from the past, the Private FB Group Page will be created and emailed to you when the Final Payment is due (about 4 months prior to the trip).
Why are we are doing it this way?  We have found that some bookers never read Trip Tips and jump right to the Private FB Group Page assuming that they will get all trip info needed. But, this is not true; often, they only receive misinformation and rumors. We considered dropping the page, but many enjoy it and so we are keeping it as a compromise. Note – Important information is ALWAYS emailed to each participant and posted here in Trip Tips under UPDATES. Nobody misses a thing!
Trip Prep –  Covid news below.
Ensure your passport is valid 6 months after your return date and has two blank pages. We recommend renewing your passport well ahead of any planned international travel. Take a photo of your passport to store in the cloud or bring a copy.
To speed through US Customs, download Mobile Passport. Look in your App Store for details.
Notify bank and cc companies of travel dates so they don't block charges.
No visas
Fitness level – 2 (No trouble walking)
Group Air –  Contact us that you want group air and we will add it to your invoice.
We have an excellent air price ($1395 including all taxes) and schedule on award-winning Singapore Airlines (SQ) and Garuda (GA). Note that you fly from San Francisco and fly home to Los Angeles. This not only saves on ticket price, but it consists of better connection times with no forced overnights.
(Note, we fly out of San Fran and returns via LAX because it's best price and no forced overnights!)
Air times are not yet firm until May 2021   
Doing Own Air:   You can arrange your own air from your hometown
Meet Up With Group- On Day 1, a time will be set to meet the group at the Westin Resort in Ubud, Bali for a briefing. More on this later.
Accommodations –  Please see the Air & Lodging tab on this website for details. Hotels can change, but it's rare. Google each to see how cool the properties are.
Baggage – Think light to ease your burden – not like you're fleeing your homeland! This trip involves you moving to different properties 3 times. 1 carry-on bag & 1 medium suitcase not to exceed 45 lbs are standard. Weigh on a bathroom scale. This weight limit is set for our porterage and luggage vans that have limited space.  If you pack pre- or post- trip luggage, please make plans in advance as to where to stow excess baggage. Be sure to attach an ID tag to both pieces of luggage. Leave space for great souvenirs and gifts.
Don't Over Pack!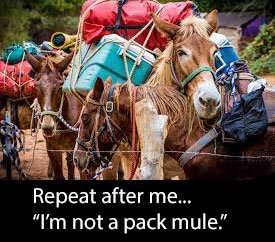 Packing –  This trip is so easy and think light layers for a tropical climate. Simply pack casual summer clothing including a light jacket for long flights. Also bring sun protection, a daypack, wet shoes, a wide brim hat, comfy sneakers/walking shoes, and swimwear for the beach, pools, and spa. (Ladies – modest attire in temples.  Bring a scarf.)
Weather –  As our trip falls at the height of the region's summer, you can expect high temperatures with high humidity. Temps should be within the 78 – 90F degree range in April. Check Google Weather for climate in Bali and Singapore a week prior to departure.
Electric –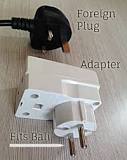 Cell phones and tablets don't need a voltage converter, but you will need an adapter plug. Correct wall plugs for Indonesia are type C and F, the 2 pin round socket plugs as used in larger parts of Europe. Type G plugs are used in Singapore. Don't forget a portable backup charger, cords, gadgets, etc. AFSers often leave charger cords in their rooms, so be sure to double check your room before check out.
————————————————————————————–
Money Matters – You will need some cash for personal tipping, meals, and shopping – $300 should suffice. I convert half of it upon entry. Be cautious when withdrawing local currency from an ATM. The safest ATMs to withdraw from are at airports, banks, or hotels. Independent ones are risky. Always shield your pin number when entering info.  Credit cards are far safer than using your debit card. I use my credit card for most purchases. Many cards now offer no foreign transaction fees.
Currency – Current Exchange Rate (approximate)
$1 USD = 14079.50 Indonesian Rupiah
 $1 USD = 1.38 Singapore Dollar
Follow the link https://www.oanda.com/currency/travel-exchange-rates to create a conversion cheat sheet.
Gratuities – (Prepaid)  It's protocol to tip our local guides, assistants, porters, drivers and ground staff. Guidelines have increased globally, but around $12 to $18 per day should cover all for the trip.  A $95 total will be added to your invoice. Please understand this is only the suggested minimum.  For ease of distribution, your GTL will tip the different ground services for the entire group each day.
Tipping on own – If service is stellar, feel free to give more directly.  All we tourists leave behind is our reputation. I personally carry a personal stash of US ones in an envelope to draw from as needed. Bell staff/porters – AFSers roll bags to their room.  If you use a porter, please tip $2. Restaurants – 10%. For group lunches or dinners, please leave a dollar or two for waitstaff!
—————————————————————————————-
Communication –  Internet is available, and internet cafes abound. With cell phones/smartphones, be sure to check with your provider for rates and coverage for international phone plans before departure. Roaming rates (used by Facebook and other apps) are expensive. To reach home – Texting, iMessage, What'sApp and Facebook messaging when using Wi-Fi are best!  I don't know anyone who makes calls home nowadays. Stay off of public Wi-Fi without using VPN if possible. Never open attachments or view financial or personal accounts on the Internet while abroad.  Want affordable data in many countries abroad? We've been using Skyroam. All the data you want to use Bluetooth for to access your devices is for just $10 per day. See https://www.skyroam.com for details.
Be Smart –
"Avoid Hackers on Vacation," experts say! Thieves not only want your money, but also your hard-earned frequent flyer points. Change passwords often. Check device security settings before you leave for your trip. Back up, update, and encrypt your devices and data using a virtual VPN. It's worth the cost. In hotel rooms, hide iPads or laptops to avoid "evil maids" that want to clone your tech.
Grab a hotel business card before heading out in case you get lost.
Pickpockets are everywhere – especially at night. Never carry your passport outside of the room.
Bottled water is always best abroad, as our gut isn't accustomed to local tap water. Eat clean food and avoid street vendors.
Retail Therapy –  There is wonderful shopping in both Bali and Singapore. Even non-shoppers will find themselves tempted by local goodies. Our past groups have come back with the coolest stuff.  Bali: Sought out treasures include handcrafted furniture (past grouped shipped it), Balinese silver jewelry, batik fabric and clothing, beachwear, handmade dupa (incense sticks), Bali ceramics, organic beauty products and fragrances, Balinese masks, wood carvings, honey, and Kopi Luwak coffee.  Bargain!
Singapore: Find memorable gifts by seeking out a bottle of Singapore Sling, souvenirs with miniature Merlion, orchid perfumes, Asian artifacts, Bak-Kwa (bbq meat), Ya-Kun Kaya spread (coconut jam), Singapore pressed pennies, Tiger Balm products, Laksa paste, and gold painted orchid.
Photography –  Before taking pictures of locals, please know it is always polite to first ask for permission.  Your Private Facebook Group Page is a great way to share your best shots with each other. AFS loves photos with group participants (not typical churches, monuments, or any shot that looks like you pulled it off of the net, etc.) on our website. The best photos are ones that include a group member with a local, children, animals, or at iconic sites in the same frame!
Websites of Interest –
Google these sites for awesome in-depth info…
Cuisines –  Bali is known for its delicious Fresh Pacific Rim Fusion with Indian flavors, as well as its seafood, curry dishes, ayan bakar (blackened chicken), great salads, and tropical fruits. Open up your pallet to selections of lawar (minced meat salad), bebek betutu (roast duck), sate lilit (Balinese satay), and the island's famed babi guling (whole spit-roast pig). The Balinese have a rich collection of snacks, cakes and desserts for your sweet tooth too. Bottled Brem Bali (Balinese fermented rice wine), Bali Moon (flavored liquor), Arrack ("rum of Indonesia"), and Hatten (beer) are popular alcoholic beverages in the Hindu-majority island of Bali.
Singapore cuisine can be divided into five types: meat, seafood, noodles, rice, and desserts and range from Peranakan to Chinese, Malay to Indian, fusion and more. Authentic Singapore cuisine include chili crab, Hainanese chicken, Nasi Lamek (Malay rice dish), otak otak (steamed fish cake wrapped in a banana leaf) bak kut teh (pork rib soup), kaya toast with kopi (coffee) (Singapore's national breakfast), Murtabak (stuffed folded omelet pancake), biryani (aromatic Indian rice dish), roti prata (South Indian flatbread), and fried Hokkien Mee (popular Singapore stir-fried noodles). Sip on a Singapore Sling, Kopi-O, Milo Dinosaur, Tiger Beer, or Bubble Tea for popular refreshing drinks.
Roomies – Single supplement rates have significantly increased – if available at all. Save money and buy yourself an awesome local gift. We all live alone, but you can save money when traveling by rooming together. Suzy spends a lot of time on roommate matching. 99% of our clients are wonderful, and besides, you're only in your room to sleep at night.  Sadly this trip is $1198 for single room throughout.
Leisure Time –  AFS travelers revel in the element of surprise in new destinations and allow the wind to blow them where it will. It's best to ask our local expert guides for suggestions upon arrival. Our trip is filled with awesome daily tours, but there will also be some free time. Google "Things to Do". We also like Time Out, Trip Advisor, and Viator for some ½ day ideas.
Bali  So many Instagramable photographs here! I suggest Heaven's Gate, Bali Swing, Uluwatu Temple, and an orangutan breakfast at Bali Zoo (Bali-zoo.com).
Singapore:Too many to list! Ride the Singapore Flyer and get your adrenaline rush by riding the Sky Swing and or iFly. Revel in exploring the Flower Dome and stop by the Jurong Bird Park. Rickshaw in Chinatown, shop Little India, and take an evening Jungle Safari at the Singapore Zoo – the best zoo on the planet!  In the PM: Enjoy Raffles Hotel, Marina Bay Sands, Gardens by the Bay, and Newton's or Maxwell's Hawker Centers (endless food eating).
Arranging Pre- or Post- Trip Plans –  We often see AFSers on your Private Facebook Page urging others to join them in traveling to other countries before or after our trip. Stopovers are great to add, but understand AFS has nothing to do with this nor is responsible for side trips.
Emergency Contact –  Please call the AFS phone at: 770-432-8225, or email us at: info@afstravelers.com. Your guide can handle a call home for a true emergency. Do not expect to use your trip leader's cell phone; you'll need to use your own cell phone.
Cancellation Penalty –  At booking, we sent you our terms and conditions. Open the following link to review our terms again:  https://www.afstravelers.com/terms-and-conditions/
Travel Insurance –  If you would like travel insurance and have a pre-existing condition (elderly parent, medical, etc.), you must purchase insurance within 21 days of your Initial Deposit in order to ensure coverage. For more details, click Travel Insurance 101 or follow the link: http://travelinsurance101.tumblr.com.
Click Purchase Travel Insurance online or click on one of the links below to purchase travel insurance:
If you need assistance, I will email the form to you upon request.
Travel Psychology 101  Prepare for your departure joyfully with no contempt before investigation upon arrival. Please understand that whenever you travel, things are not like at home and changes may occur. Great trips work best for those with an open mind, flexible attitude and adventuresome spirit.  If changes occur, embrace them with serendipity. Who knows?…The unexpected may prove to be a better experience. Adapt and go with the flow with a laid-back attitude.  Be spontaneous. Be tolerant of foreign cultures in respecting their centuries of traditions. Embrace the differences. Be curious, not shy. Smile – locals will sense your energy of kindness and kindness always begets kindness. (This goes for your roommate, too. Most of us are used to living on our own; but, have fun while being accommodating and patient when sharing a room with another fellow traveler). Our common goal is to experience different cultures, make new friends, get great photos, have large fun, and return home safely with memories worthy of recollection.
The best spirit of an Explorer requires the openness of a child – Suzy  "When traveling, remember that a foreign country isn't designed to make you comfortable.  It's designed to make it's own people comfortable." – Clinton Fadiman
Cool Articles for Exploring Your Destination Cities –
Singapore Air to Pilot One-Stop Solution to COVID-19 Testing
We've all seen major resort chains and individual properties begin COVID-19 testing for travelers seeking to fly to the U.S. to meet the demands of the U.S. Centers for Disease Control testing requirement. Now a foreign airline, Singapore Airlines (SIA) has weighed into the mix with a plan to have customers book pre-departure COVID-19 polymerase chain reaction (PCR) and serology tests, and receive their results on a one-stop online portal, as part of a new pilot service that was launched on Jan. 20.
The pre-departure test service is currently available to Singapore Air and SilkAir passengers departing from Singapore, Jakarta and Medan, as part of the pilot test phase. There are plans to expand this service to more cities in the SIA and SilkAir network over the next few months if the pilot is successful. SIA's partner in this pilot is Collinson, a global leader in the provision of traveller experiences, including medical and security assistance.
With pre-departure testing becoming a mandatory requirement for more countries, this new service would allow SIA's customers to book their test appointments on an online booking portal securely and seamlessly after making their flight bookings.
Customers can make an appointment for a pre-departure test with their preferred clinic from the list of recognized testing facilities available on the online portal. They also will receive their test results through the same portal, which they can then present upon check-in at the airport. These test results will come with a QR code that enables airport check-in staff and Singapore immigration authorities to verify under the new digital health verification process that SIA is piloting with the International Air Transport Association (IATA). The portal will also be able to house digital health passes documenting passengers' COVID-19 status.
"Piloting this one-stop pre-departure test is part of our ongoing efforts to provide passengers with a vital service during this time, as well as a more seamless pre-flight experience," said JoAnn Tan, senior vice president-marketing planning for SIA. "By housing all necessary pre-departure information on one platform, our passengers can enjoy a much more streamlined booking experience with Singapore Airlines."
Todd Handcock, president-Asia Pacific for Collinson, said the partnership with Singapore Airlines will help to enable the safe reopening of key routes for travelers and is another step forward in our aim to achieve the long-term, safe return of global travel. "COVID-19 has brought challenges for businesses and individuals alike around the world, and while there's optimism that the roll-out of vaccines will help to bring an end to the pandemic, there remains a complex road ahead," he said. "In order to restore confidence in travel, the implementation of safe and robust testing protocols remains key." For more information on the pre-departure test booking portal, click on SIA COVID-19 Testing. For more information, visit www.singaporeair.com.
Book AFS with Confidence 2021
The health of our Travelers comes first. As the world slowly opens, we are dedicated to creating responsible adventures! All our trips are different, so specific plans in each region may be circumstantial. We work closely with our local suppliers to know the best practice in each country. That being said, we present a blanket procedure below to be followed on ALL AFS trips. Our local guides will brief you on arrival with the support of our Trip Leaders to ensure we follow local safety protocols. They are fully committed to aiding your well-being.
We will re-discover the world through more slow, easy and mindful travel. Our groups will be smaller. All clients must take the AFS pledge that they are Covid free and will follow all safety protocols. Booking travel now is complex because rules always change. Tour companies can't become "health and safety experts" when policies are inconsistent. Even experts are in the dark at times with the changing patchwork of government laws, but we'll do our best. This is a learning process for all of us and as we go, we will strive to make each step as safe and seamless as possible for you. Read all below on AFS detailed Terms & Conditions.
Thank you for booking! We are blown away by the support from all of you throughout this pandemic. It validates the trust and values AFS was built on over 30 years. As countries reopen, so will we. Travel is a shared experience. Together we press on and travel boldly. Below are new guidelines. We all must adapt and embrace any challenges with confidence for the freedom and privilege to travel.
As in life itself, travel comes with some inherent risk the minute we step out our door. Travel isn't dangerous. Being irresponsible is. For your protection we want you to be proactive in following new health and safety protocols. They involve teamwork and personal responsibility, but they do not preclude you from having fun and enjoying your trip! Things constantly change and it's a huge challenge for airlines, airports, hotels, cruises and tour companies. We will do our best to keep you up to date with any adjustments.
Please understand we reserve the right to amend any tour activities, if needed. To present responsible travel, we at AFS do our part: Our vetted suppliers uphold the highest standards under CDC guidelines. At present, some international airlines may require a negative Covid test within 96 to 72 hours of departure. Details later as they come. This may change as rules are always being revised.
Please review the modified AFS Terms and these steps regarding COVID-19:
• If you are in a high-risk group, it is suggested you do not travel.
• It is your responsibility to check resources below as well as your airline requirements for travel. You may need to show proof of wellness note. Click to see CDC , WHO
• You may not travel if you have any symptoms such as sore throat, shortness of breath, fever and verify you have not been in contact with someone who tested positive for Covid in the last 14 days.
• Safety measures on a trip; frequent handwashing, (bring personal sanitizer), exercise social distancing and wear a mask when applicable.
• Purchase travel insurance. Squaremouth.com explains all. World Nomads is affordable. All provide trip cancellation (not from fear), trip interruption, added medical protection. Call them to understand coverage. We are not responsible for additional cost to do to quarantine or illness. APRIL International Insurance is the only company at this time to cover Covid. More will follow. Many are now considering refunds for CV.
Helpful CV Resources-  Copy links to browser
Below are helpful links to facts and stats for you to reference as you gear up for all your travel domestically and abroad.
• Facts about coronavirus-symptoms/transmission/precaution/treatment
• https://www.who.int/emergencies/diseases/novel-coronavirus-2019/question-and-answers-hub/q-a-detail/q-a-coronaviruses
• CDC entire situation summary
• https://www.cdc.gov/coronavirus/2019-ncov/index.html\
• US State Department Travel Advisories (Often old news)
• https://travel.state.gov/content/travel/en/traveladvisories/ea/covid-19-information.html
• Country specific COVID-19 information
• https://travel.state.gov/content/travel/en/traveladvisories/COVID-19-Country-Specific-Information.html
We at AFS assure you we will continue to offer you quality trips to countries where you will feel protected – countries that are going to extraordinary lengths now to provide a safe visit. Each destination is far less crowded than ever before and that means better personal attention. Planes are half full and we can trust our astute global suppliers when each country is clear to visit. We're taking great precautions and encourage you to remain positive.
Our Pledge to You
• Our global, vetted suppliers uphold the highest standards under new CDC guidelines.
• We ensure that heightened sanitation methods have been adopted in every place we visit and that all hotel properties and vehicles have passed cleanliness protocols.
• Our guides and drivers must test negative and pass stringent safety measures.
• Most of our groups will be limited to half the size of normal in the past.
• We are choosing destinations with wide-open spaces for physical distancing.
• Some private tours for groups of friends only can be arranged.
• We'll monitor your trip closely and provide a 24/7 emergency number if your trip is disrupted.
• All clients must take the AFS pledge that they are COVID-free and will follow all the safety protocols.
• We relaxed booking conditions with most trip deposits at only $250 and final payment deadlines from 4 months out to 70 days before departure. This is a learning process for all of us as we go. We will strive to make each step as safe and seamless as possible for you!
Your Pledge to AFS
We ask you to assume personal responsibility to protect your health and the well-being of your fellow travelers, guides and locals.
• Read and print all updated Trip Tips on AFS website
• Get travel insurance with trip interruption
• Stay healthy with vitamin D and zinc
• Confirm within 14 days of departure but you have no symptoms of Covid nor being in close contact with anyone diagnosed with it.
• You agree to assume any risk of participating in trip activities, comply with applicable government, airline and health authorities.
• Exercise social distancing and local guides directions whenever possible.
• Sanitize your hands and phone throughout.
Read more here – https://www.afstravelers.com/terms-and-conditions/