Luxury Sailing Up the Central American Coast
Feb 10-18, 2020   "Sailing is about teetering in the unknown"
Time for some Vitamin Sea!     Chalk white beaches, rainbow-hued coral reefs, emerald rainforests and mystical Mayan ruins beckon in each port as we sail the crystal waters of the less-explored western Caribbean in the Gulf of Honduras.  5 countries you ask?  Yes, you can add Colombia, Panama, Honduras, Belize and Mexico to your passport now on this One Time Cruise nearly sold out and never to be offered again.
Ship Tease!     AFSers beg us for cruises on Windstar, 180 degrees from ordinary. Our timeless 4-masted Wind Surf is the sexiest sailing yacht at sea with only 310 guests.  Stem to stern, she's elegant with a spa, pool, award winning water sports platform and scrumptious cuisines created by 5-star chefs onboard.  Highlights are the 'Sail Aways' as you depart each port at night.  The sails unfurl to the gentle breezes and sounds of classical music – a tradition which brings chills and goosebumps to all.  The Wind Surf is small enough to go into scattered cays, where the mega ships can't go, so you feel like you're on your own private cruise.
Ahoy Wanderlust Sailors!     This itinerary raises the bar with Mayan Treasures of the Yucatan, where pre-Colombian civilizations blend into stunning nature and dreamy beaches. It's loaded with thrilling opportunities from exploring Tulum to diving the Great Blue Hole of Belize.  We go off the grid to tiny unspoiled islands in the uncommon Caribbean.  It's all about culture, history, beaches and adventure.  All this from $2299.
Escape to tiny secluded archipelago of Bocas del Toro, snorkel among a kaleidoscope of tropical fish and sea turtles in the UNESCO Biosphere Reserve of Colombia's Isla San Andres, marvel at the verdant jungles that envelope Roatan's Big French Key Beach in Honduras and watch the howler monkeys swing between trees in their sanctuary near Belize City. We'll sail the Costa Maya to seek out the legacy of Chacchoben. Hidden in the rainforests, these ancient pyramids are among the most significant archaeological finds of the Yucatan. Grab your snorkel mask or go diving in waters teaming with colorful fish, stingrays, eels and sharks along the Barrier Reef or the Chankanaab Eco Park of Cozumel La


There are gorgeous Staterooms with plush robes and slippers, laundry service and AFSers love playing with water toys off the water sports platform.  See Accommodation Tab
Included Just you as part of AFS:
$100 Shipboard Credit to spend as you like!  A fine bottle of wine in your cabin, AFS Cocktail party, Meet & Greet Happy Hours, Spectacular BBQ deck party.
Our Glorious AFS Itinerary
Feb 10 – Colon, Panama. 4PM
It's always wise to fly in a day prior and Panama has so much to offer! All details on air and land will come in our Trip Tips. We have arranged a great affordable pre-cruise package for you which includes airport pick up, great hotel, a tour of the Panama Canal and transfer one hour to our pier in Colon $298.  (See bottom for detailas)
Our grand sailing adventure officially begins today in the historic port of Colon (Cristobal) on the Atlantic Ocean side of Panama. You may want to consider arriving a day or two early to take in the local sites. Colon was the historic gateway to crossing the isthmus. You could do a canal immersion, visiting the Miraflores Locks or even take the train to the Pacific side of the canal, passing massive Gatun Lake where the cargo ships cross.  Also, take in Portobelo-San Lorenzo, a UNESCO-designated cluster of Spanish forts that once guarded the Caribbean side of the Isthmus.
Sailing time is designated for 1pm, so please be aboard the Wind Surf at least an hour prior to that departure. You'll want to be topside for thefirst of many spectacular "Sail Away" parties. Goose bumps galore are assured as Classical music fills the air, the sails unfurl and wind billows them out to push us forward to glide out of port.
Overnight: Wind Surf
With its colonial grandeur in decay and its neighborhoods marginalized, Colón is the city that Panama forgot, in spite of vigorous encouragement to attract Caribbean cruise ships. Before 1869 the railroad connecting Panama City and Colón was the only rapid transit across the continental western hemisphere. A last wheeze of prosperity was heard during the construction of the Panama Canal. – Lonely Planet
VIATOR TOURS (They offer fabulous affordable tours at each port.)
HTTPS://WWW.VIATOR.COM/SEARCHRESULTS/ALL?TEXT=COLÓN%2C%20PANAMA&DESTID=632
Feb 11 – Day 2 – Bastimentos Island, Bocas del Toro, Panama   10AM-4PM
The quixotic island of Bastimentos island in the archipelago of Bocas del Toro
exudes the relaxed vibe of the Caribbean. First visited by Christopher Columbus in 1502, this small chain of islands now offers a lively kaleidoscope of West Indies, Latino, and Extraneros (the resident gringos) cultures. Bastimentos is known for its vibrant community with friendly locals and colorful, Caribbean-style clapboard houses built by the United Fruit Company a century ago. Soak up the culture or soak up the sun here.  We will anchor at Red Frog Marina, considered to have the finest beaches of Panama.Take a hike through jungle trails for a chance to see animals like caymans, wild goats, and the red dart frog in which the beach is named after. Not far from town is the Smithsonian Tropical Research Institute, as well as two national parks, La Amistad and many banana plantations.
Overnight: Wind Surf
Colorful and full of Caribbean-style clapboard houses, Bocas del Toro (better known simply as Bocas town) was built by the United Fruit Company in the early 20th century. Today it is a relaxed community of West Indians, Latinos and resident gringos, with a friendly atmosphere that is contagious. It's an easy place to adapt to and even easier to linger in.
Bocas serves as a convenient base for exploring the archipelago; taxis marinos (water taxis) can whisk you away to remote beaches and snorkeling sites for just a few dollars. The real allure here, though, is simply to be able to slow down and soak up the Caribbean vibes. – Lonely Planet
VIATOR TOURS
https://www.viator.com/searchResults/all?text=BOCAS%20DEL%20TORO%2C%20PANAMA&destId=
Feb 12 – Day 3 Isla San Andrés, Colombia   1PM-7PM
The tiny seahorse-shaped island of Isla San Andres is considered a rare Caribbean jewel and coming ashore here is a rare privilege that very few experience. Because our Wind Surf ship is small, we can take this unique opportunity. The island is known as the "Land of Happy People," and you'll hear the strains beat of reggae, reggaeton, raga, soca, calypso, merengue, salsa and vallenato throughout the lively community.
But this is also a snorkeling and diving paradise! As part of a UNESCO World Biosphere Preserve, the island is in the Caribbean's second largest coral reserve with more than 50 species on display amid crystal clear waters teaming with puffer fish, angel fish, sea turtles and eels. Explore Pirate Captain Henry Morgan's treasure cave and peruse the countless shops.  Fun things to do here like Semi Submarine, glass bottom boats and amazing snorkel spots.
Overnight: Wind Surf
Just 150km east of Nicaragua and some 800km northwest of mainland Colombia, the seahorse-shaped island of San Andrés is best known as Colombia's favorite weekend getaway, where mainlanders love to come to drink, tax-free shop, sunbathe and party. San Andrés Town, the focus of the action, won't be splashed across postcards any time soon, though it does boast an attractive beach promenade and has in recent years begun to address what might be charitably termed its beauty gap.
Indeed, San Andrés is best appreciated outside the downtown hubbub. Whether you take a boat trip to one of the idyllic offshore cays, check out the excellent scuba-diving and snorkeling opportunities or head down the scenic 30km road encircling the rest of the island, this quirky place – where Anglo-Caribbean Raizal culture grinds up against the far more recently imported Colombian one – often manages to charm visitors in the end.  – Lonely Planet
VIATOR TOURS
https://www.viator.com/searchResults/all?text=ISLA%20SAN%20ANDRES%2C%20COLOMBIA&destId=
Feb 13-14 – Days 4 & 5 At Sea
Two glorious days at sea aboard the Windstar!  It's time to take advantage of all this amazing vessel has to offer.
You can relax on one of the six decks and stare at the sapphire seas, enjoy the pool or the fitness center, book some spa time or even hang out with the captain on the bridge and see how this spectacular sailing vessel works.
Overnight: Wind Surf
Feb. 15 – Day 6 – Roatan, Honduras        9AM-7PM
Roatan is a rich ocean playground. Surrounded by part of the huge Mesoamerican Barrier Reef, it offers both powdery white-sand beaches and dense emerald green jungle. These protected waters provide excellent snorkeling, kayaking, swimming with dolphins or stingrays and other marine life. The laid-back island lifestyle is welcoming, so take time to sample traditional local cuisine. Savor some conch, baleadas or pastilles in one of the many excellent cafes accompanied by delicious Honduran coffee.
So many great tours here!.. Daniel Johnson's Sloth & Monkey Sanctuary (5-stars), Chocolate & Rum Factory, horses on the beach and the new "Zip & Dip" tour.
Overnight: Wind Surf
Roatán is the largest and most developed of the Bay Islands. Long and thin (50km long, but only 2km to 4km wide), the island is (like neighboring Utila) a diving and snorkeling paradise – virtually its entire coastline is fringed by an astonishingly diverse coral reef teeming with tropical fish. On land, exquisite white-sand beaches like West Bay, a mountainous interior of pine-forested hills and the remote wild east of the island (once a pirate hangout) beg to be explored- Lonely Planet
VIATOR TOURS
https://www.viator.com/Roatan/d4132-ttd
Feb 16 – Day 7 – Belize City, Belize           9AM-7PM
There's so much to do in and around Belize City, it's the reason I chose this cruise!  Originating as a logging camp and exporter of mahogany, this is a hopping place with many shops and cafes to explore. But for nature lovers, escaping to the beaches or jungle may be in order.  The adventurous may choose the Cave Branch River for a float through ancient ceremonial Mayan caves and perhaps a zipline through rainforests. Get up close and personal with howler monkeys at the Community Baboon Sanctuary or go deep into the rainforest the expansive Lamanai Mayan Ruins. And of course, there are Belize's famous beaches and wonders of the Barrier Reef. So much to try and pack in a lot with this visit ashore!  Two fabulous tours to consider Shark Alley & Hol Chan or Cave Tubing pur past groups loved.
Overnight: Wind Surf
Belize City is the historical (if no longer the actual) capital of the nation, making it an interesting place to spend a day or two. Its ramshackle streets are alive with colorful characters who represent every facet of Belize's ethnic makeup, especially the Creoles. And while the urban scenery may involve the occasional fetid canal or run-down neighborhood, it also features handsome colonial houses, seaside parks, bustling shopping areas and sailboats that bob at the mouth of Haulover Creek- Lonely Planet
Two must do tours to consider;  Cave Tubibg or Shark Alley Hol Chan at VIATOR TOURS
https://www.viator.com/searchResults/all?text=BELIZE%20CITY%2C%20BELIZE&destId=4132
Feb 17 – Day 8 – Costa Maya, Mexico        8AM-5PM
The ancient Mayans revered these lands and soon you will, too. Costa Maya is the closest gateway to the mystical Chaccoben Mayan Ruins. Located in the heart of the jungle, this is a not-to-be-missed opportunity to learn about the legendary culture. Pyramids tower above the jungle canopy, some of which you can climb to get an amazing view. Costa Maya is part of the massive Mesoamerican Barrier Reef and the Banco Chinchorro Biosphere Reserve, home to sharks, dolphins and turtles. The port itself offers unique shopping opportunities with crafts by local artisan
Overnight: Wind Surf
The Southern Caribbean Coast, or the Costa Maya as the tourist brochures call it, is the latest region to be hit by the development boom. But if you're looking for a quiet escape on the Mexican Caribbean, it's still the best place to be.  With a coast stretching about 100km south of Sian Ka'an Biosphere Reserve down to the small community of Xcalak, you'll find many surprises along the way, including the tranquil fishing town of Mahahual, which offers great diving, beach-bumming and bird-watching opportunities – residents there put a premium on sustainable development, and it shows.  In the interior, you'll be blown away by the mesmerizing Laguna Bacalar, aka the 'lagoon of seven colors,' while the seldom-visited ruins of Dzibanché and Kohunlich seem all the more mysterious without the tour vans. For both the ruins and trips down south to Belize, Quintana Roo's capital Chetumal makes a great jumping-off point. – Lonely Planet
VIATOR TOURS
https://www.viator.com/searchResults/all?text=COSTA%20MAYA%2C%20MEXICO&destId=4132
Feb 18 – Day 9  Cozumel, Mexico        8 AM
Today marks the official end to our tour and we bid farewell to the Windsurf and head back to the US – or not. Our final port is the exotic island of Cozumel and although this is where we say goodbye to the Wind Surf, you should consider staying on for a day or more so that you can take in all some of the countless activities and sites available in this uniquely diverse area.
For starters, experience the wonders of the spectacular Mesoamerican Barrier Reef. This multi-colored reef spans 14 miles around the island and offers eye-popping snorkeling and diving opportunities to see mind-boggling amount of marine diversity. Venture into the underwater caverns of Chankanaab, which are home to dolphins, manatees and sea turtles.  Or, you may want to take the time to ferry over to the mainland to explore the world-class beaches of Playa del Carmen.
Fascinating for its dual personality, Cozumel offers an odd mix – quietly authentic neighborhoods existing alongside tourist-friendly playgrounds. Leaving the tourist area behind, you'll find garages that still have shrines to the Virgin and spirited Caribbean energy in the air. And, of course, there are epic experiences to be had, such as diving at some of the best reefs in the world.
The entire Yucatan Penisula is a playground of fun.  You may want to add a day or two at a beach resort like Xcaret Resort!  Swim the ceynote caves, swim with turtles of Akumal, Whale Sharks at Isla Holbox.  Nearby you can explore Chichen Itza, Tulum, Isla Mujeres and Cancun.
While diving and snorkeling are the main draws, the town square is a pleasant place to spend the afternoon, and it's highly gratifying to explore the less-visited parts of the island on a rented scooter or in a convertible car. The coastal road leads to small Maya ruins, a marine park and cliffside bars, passing captivating scenery along the unforgettable windswept shore. And while the nightlife has nothing on Playa del Carmen's or Cancún's, there's plenty to do after the sun goes down. – Lonely Planet
Check out new expoeriences nearby – Xcacel Beach Turtle Sanctuary, Laguna Colombia Eco Park, Aktun Chen NP for cool caves and monkies.  Kantuin Chi Ceynote Park to swim crystal blue underground rivers.  Xenses Sensorial Partk for 15 differenrt realirty bending experiences and Vidanta Jungala – lux aduklt waterpark.  There's 5 new Glampoing Tented Resorts just opened.  Google all.
VIATOR TOURS
https://www.viator.com/Cozumel/d632-ttd

Sold Out
Prices per person by category:  
CAT B – $2299 + $150 taxes. (Sold out- 188 sq ft, outside cabin, lower deck, forward, aft, deck one)
Cat BX – $2599 + $150 taxes. (2 cabins available – 188 sq ft, outside cabin, lover deck, mid-ship, deck one )
Cat A – $2699 + $150 taxes. (Sold out- 188 sq ft, outside cabin, upper deck, forward/aft deck two)
Single cabins limited and the rate costs 175% of base rate – call 770-432-8225 to check availability.
Deposit: $500
Included:  AFS GTL, all stated above
Not included: Gratuities, Optional Pre-cruise tour package $298. Details in Trip Tips.

Optional Pre-Trip Hotel and Ship Transfer Package
Feb 9 –  $298 (email us or text/call to 770-432-8225 us if you want).  Limited to just 26 
Pick up at Int'l Airport at Noon and transfer to Novotel Hotel, located in El Cangrejo within 1 mi (2 km) of Via Espana and only few steps from the Metro Station.  Novotel Calle José Isaac Fábrega, Panamá, Panama
Feb 10 – Panama Canal Tour and transfer to ship
8:00 departure from our Hotel to visit Miraflores Visitor Center by The Panama Canal, where visitors have the opportunity to observe transiting vessels from a distance of only a few meters and learn first hand about the various operations of the Panama Canal, the history of its construction, its participation in the world markets, and the importance of its watershed.
If time permits, we'll do a quick stop at the Causeway of Amador, which was built in 1913, with rocks from the excavation of the Culebra Cut during construction of the Panama Canal.
The Causeway joins Panama City with four islands: Naos, Perico, Culebra and Flamenco.
The site was part of a US military complex called Fort Amador that had established to protect the Pacific entrance to the Panama Canal.

Group Air –  Air details on your own.  Group air out of Miami if enough people want it.  Details in trip tips later.


 All prices are per person twin share.  Single rooms limited per group and a single supplement applies.  Cost set by hotel/cruiseline and vary considerably.  AFS will find you a roommate match. All hotel rooms are "run of house."  

Please review AFS Terms and Conditions as well as Heading Abroad with AFS.  

Land – Price based on a minimum number of trip participants, as well as local currency exchange rates which can fluctuate.

We write our itineraries over a year in advance. Though unlikely, we always reserve the right to modify schedules, tours and 

hotels if necessary. 

Group air – Airlines may add surcharges to offset fuel inflation or taxes. The total ticket cost is not final until we receive your final payment and the group is ticketed. If doing own air, airport transfer may or may not be included depending on your air schedule. Do not buy air until the group air is set or we advise – though unlikely, airlines, times and dates can change!
Group Air -In emailed Trip Tips when offered.
STATEROOM
Stylish comfort and ocean views welcome you in 188 square feet of beautifully designed comfort. Your twin beds (that can be made into a queen) is swathed in luxurious Egyptian cotton linens. Before or after you enjoy an invigorating massage shower with soothing L'Occitane® bath products, wrap up in your waffle-weave robe, have a snack from the fresh fruit bowl, or simply stretch out and smell the flowers.
Features
– Queen bed connects to 2 Twins
– Portholes
– Television
– Radio
– CD player
– Phone
– Stocked min-bar
– Full-length closets and drawers
– Mirror-lined private bath
– 3rd berth in staterooms 117 to 139
– Vanity/desk
– 24 hour room service
– Thick terry robes
Meet the majestic Wind Surf, our flagship and the largest sailing ship in the world. Every time she glides out of port, she commands attention. We recommend the view from the deck, as the sails unfurl to the sounds of Vangelis' 1492. Sailing on her never ceases to amaze, but we're keeping the experience fresh with new voyages and updates. Starting in late 2019*, you'll be able to stay in our spectacular new Officer's Suite, a nautically appointed suite located in the heart of the officer's quarters behind the Bridge. It's the only suite of its kind at sea and quite the treat to stay in.
We hope you join us on one of our many adventures next year—touring Ti Tou Gorge, a setting from Pirates of the Caribbean 2, or exploring Mayan ruins peeking over the rainforest canopy, just to name a couple.

 All prices are per person twin share.  Single rooms limited per group and a single supplement applies.  Cost set by hotel/cruiseline and vary considerably.  AFS will find you a roommate match. All hotel rooms are "run of house."  

Please review AFS Terms and Conditions as well as Heading Abroad with AFS.  

Land – Price based on a minimum number of trip participants, as well as local currency exchange rates which can fluctuate.

We write our itineraries over a year in advance. Though unlikely, we always reserve the right to modify schedules, tours and 

hotels if necessary. 

Group air – Airlines may add surcharges to offset fuel inflation or taxes. The total ticket cost is not final until we receive your final payment and the group is ticketed. If doing own air, airport transfer may or may not be included depending on your air schedule. Do not buy air until the group air is set or we advise – though unlikely, airlines, times and dates can change!
AFS Trip Tips: Exclusive Windstar 5 Country Mayan Voyage 2002
Panama ~ Columbia ~ Honduras ~ Belize ~ Mexico 
Prepared to be thrilled on our sailing voyage of the lifetime! There are so many of natures' wonders in each port. I wonder which will be your favorite? It's a photographer's dream and a perfect blend of adventure with relaxation. We have a wonderful group of  solo AFS travelers.  After your Final Payment is in from group, we will send you contact and room information and give you access to the trip's Private Facebook Group Page. We still have a few extra cabins, so please tell your and share our trip link with them at https://www.afstravelers.com/upcoming-adventures-best-solo-trip/exclusive-windstar-5-country-voyage/
Our groups have loved Windstar! Only 310 pampered guests sail this yacht under beautiful skies against the sapphire sea. You'll be impressed the second you step onboard. It's total relaxation at sea and playful fun on land. Also, because you booked with AFS, you will receive a $100 onboard credit to use for great boutique shopping, a drink package, ashore tour, and more!  Be sure to read Suzy Port Secrets below. 
-Suzy
See a list of shore excursions offered here
Trip Tips
The Trip Tips are emailed and saved on this webpage.  They are designed to answer all trip-related questions.  It's your responsibility to read this information and to find your way back regularly because we will post updates and addendums on this site. Please read and save this email. Bookmark this page for updates
Important Dates –
We prefer checks for Final Payment. Credit card fees are costly for a small company to absorb. While we build costs into smaller deposits, for the final payment – in order to defray part of the processing fees – a $60 credit card convenience fee is incorporated as a line item on each invoice. Deduct this amount when paying by check, or if you pay by a credit card, please note that the fee will be included.
Make your payment out to AFS or Adventures For Solo Travelers, 1907 Daniel Green Ct., Smyrna GA 30080. If you have won a contest on a past trip and have a coupon, please mail it in and we'll process it just like a payment made by check. You may review your balance, booking items, and profile after logging in to www.afstravelers.com. You may check your outstanding balance at any time on your profile after login. Reminder emails will always be sent.
——————————————————————————————-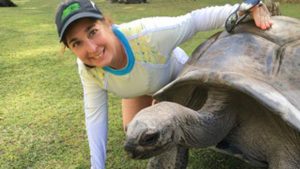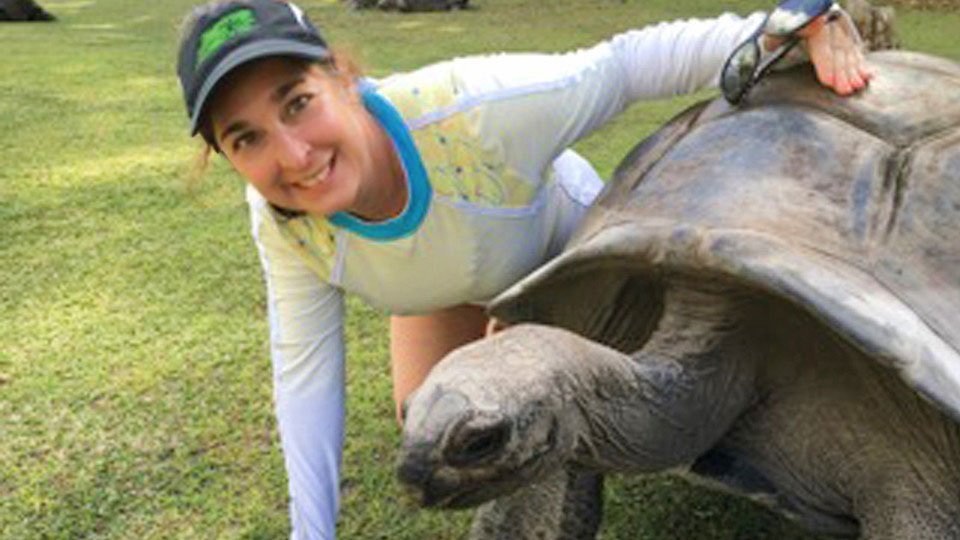 Salanda, Your fearless GTL(gracious trip leader, not a guide but liaison between our guides and group to ensure things run smoothly.)
Salanda has decades of experience in the travel industry and has worked over 12 years as a travel consultant for one of the world's largest management companies!  She has been on dozens of AFS solo travel tours over the years. With a passion for nature and unique culture, she chooses to lead some of our most exciting trips (Kilimanjaro, Mt. Everest Base Camp, and Galapagos, to name a few).
I call her "gadget girl" because she always comes equipped with the coolest than latest travel items that I've never seen before, such as a pocket-sized washing machine and video recording sunglasses! She has traveled to 6 continents, 60+ countries, all 50 states, and countless islands. Her preferences are international destinations (think gorilla trekking in Uganda/Rwanda/Congo), places off the tourist beaten path and thrilled to fly anywhere. We have received many emails praising her excellent performance and attention to detail. Salanda has never met a stranger and is friendly to all. Everyone will appreciate her astute leadership skills.
=======================================================
Private Facebook Group Page –
The benefit of the Private FB Group Page is that you have an opportunity to get a chance to introduce yourself to your fellow travelers before departure and share trip photos during and after the tour.
Where can I find the FB link?
In a departure from the past, the Private FB Group Page will be created when the Final Payment is due (about 4 months prior to trip). The link will be emailed to you at that time.
Why are we are doing it this way?
We have found that some bookers never read the trip's Trip Tips and jump right to the Private FB Group Page assuming that they will get all trip info needed. But, this is not true; often, they only receive misinformation and rumors. We considered dropping the Private FB Group Page, but many enjoy it and so we are keeping it is as a compromise. Note – All important information is ALWAYS emailed to each participant and posted on the website in Trip Tips under UPDATES. Nobody misses a thing.
Trip Prep –
Fitness level – 2 (No trouble walking
(For Fit trips – Should be able to complete 5k in 40 minutes)
Group Air – Since this is a small group, we will not be offering Group Air.
Own Air –
Arrange your own air from your hometown. These days, everyone seems to be finding best airfares from their hometown by using search engines. We love GoogleFlights.com. Round trip air from the US to Panama and out of Mexico is so easy and prices are great. Airlines to consider from the US to Panama are: Copa Airlines, Spirit Airlines, United, Delta, and American. Airlines from Mexico to the US to consider are: Aeromexico, Delta, American, Air Canada, and Frontier.  (Therefore United, Delta, and American fly into Colon and out of Cozumel.)
FEB 10 USA to Panama City arrive by noon or better, go a day early.
FEB 18 Cozumel to USA. Disembark 9AM for any flights after 12 Noon or add on a day.
If you need help getting your own air, please call our friend Atik (a-teek), an air expert, at Downtown Travel at (212) 481-1800 or email him at atikm@downtowntravel.com. Give him your exact airdates, destinations, passport name, and birthdate.
Pre-Cruise Package –  (See itinerary under price.). FEB 9 at 12 noon, guide will meet group at PTY Airport.  Transfer to Novotel Panama Hotel Calle José Isaac Fábrega, Panamá.  Free time to explore.  Just Google "Things to do Panama City" for countless fun ideas and suggestions.  
FEB 10 – 9AM guide meet guide in lobby after breakfast and enjoy tour of Miraflores and Canal.  Then coach transfer at 2:30PM to pier (Calle 11 Ave, Cristobal) and board Wind Surf!  $295 (Expect to tip guide and driver on own.).   Need headcount now – email us and we will add it to your invoice 
Airport Transfers –  All details will come in your final docs at least 3 weeks out. Ship Transfers –   You can take taxi to ship or book transfer with Windstar via AFS.  FEB 10, Windstar transfers for all flights before 11AM is $75 airport to ship in Colon.   If you land later you'll need to make own arrangements.
FEB 18 ship to Cozumel Airport Windstar transfer $49 for all flights AFTER 1PM.  Note, the port in Cozumel is brand new.  Call us to arrange this for yourself.
Windstar post sailing extension at Westin Cozumel $214 includes ship to hotel transfer plus $49 hotel to Airport.
Meet Up with Group-
Everyone be onboard by 3PM please.   GTL Salanda – group Happy Hour 5PM.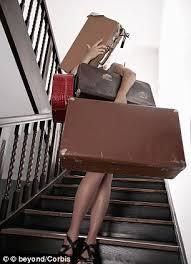 Baggage –
Think light to ease your burden – not like you're fleeing your homeland. 1 carry-on bag & 1 medium suitcase not to exceed 45 lbs are standard. Weigh on a bathroom scale. This weight limit is set for our porterage and luggage vans.
Cruisers tend to overpack, please resist the urge.  Be sure to attach an ID tag to both pieces of luggage. Leave space for great souvenirs.
Packing – (Casual Beach): Temps should be in the 75-85F range.  Read "Packing 101 in Heading Abroad with AFS" at: https://www.afstravelers.com/heading-abroad/   On Windstar, there's no formality so you don't need all the fluff.  Just casual summer clothes with some smart casual outfits for evenings.  Laundry onboard.  Bring your most comfy shoes, swim and beach gear and day pack.  For short afternoon showers – light rain jacket & umbrella. (Watersports gear free onboard.)
Electric–  USA and European plugs are onboard. Don't forget a portable backup charger, cords, gadgets, etc. Cell phones and tablets do not need a converter, but you will need an adapter plug. AFSers often leave charger cords in their rooms, so be sure to double-check your room before check out. The ship has hairdryers.
Panama, and MexicoSame as USA.
————————————————————————————–
Money Matters –
You will need some cash for personal tipping, a few in port snacks or meals, and shopping. $200 should suffice. The ship will add gratuities on to your bill.
Credit cards are far safer than using your debit card.
Currency–  The US dollar is accepted almost everywhere.
Panama: US dollar is official currency of Panama
Mexico: $1 USD= 20 Mexican Pesos
Follow the link https://www.oanda.com/currency/travel-exchange-rates to create a conversion cheat sheet.
Gratuities – Ship tips will be added to ship account about 12 euros per day.  Please give extra directly to cabin steward.
Tipping on own– If service is stellar, feel free to give more directly.  All we tourists leave behind is our reputation. I personally carry a stash of $US ones in an envelope to draw from as needed. Bell staff/porters – AFSers will roll bags to their own rooms. If you choose to use a porter, please tip $2 USD. Restaurants – 10%. For group lunches or dinners, please leave $1-2 USD for wait staff.
—————————————————————————————-
Communication–  Internet is available in ports and on ship.  The ship internet is spotty and expensive.  You should do yourself a favor and unplug because you're on vacation. If you must stay connected,  ask onboard about their internet packages.   With cell phones/smartphones, be sure to check with your provider for rates and coverage for international phone plans before departure. Roaming rates (used by Facebook and other apps) are expensive. To reach home – Texting, iMessage, WhatsApp and Facebook messaging when using WIFI are best!  I don't know anyone who makes calls home nowadays.
Try to stay off public Wi-Fi without using VPN, if possible. If not, never open attachments or view financial or personal accounts on the Internet while abroad.
Want affordable data in many countries abroad?:  We've been using Skyroam. All the data you want to use Bluetooth for to access your devices are for just $10 a day. See https://www.skyroam.comfor details.
Be Smart: "Avoiding Hackers on Vacation," experts say! …Thieves not only want your money, but also your hard-earned Frequent Flyer Points. Change passwords often. Check device security settings before you leave for your trip. Back up, update, and encrypt your devices and data using a virtual VPN. It's worth the cost. In hotel rooms, hide iPads or laptops to avoid "evil maids" that want to clone your tech.
Precautions –
Bottled water is always best abroad, as our gut isn't accustomed to local tap water. Eat clean food and avoid street vendors.   Pickpockets are everywhere, especially at night. Never carry your passport outside of the room.
Retail Therapy – Even non-shoppers will find themselves tempted by the local goodies. Our pastgroups came back with the coolest stuff.
Panama: Has beautiful molas (handmade blouses), decorative baskets, carved tagua nuts, wooden figures, and beaded jewelry. Other popular souvenirs include coffee, paintings, t-shirts, and hats.
Columbia: Popular items to seek out are Columbia's famous chocolates, Chamba Pottery, emeralds, aguardiente, obleas, coca tea, and hammocks.
Honduras: Craftsman and artisans offer everything from jade jewelry to colonial paintings, wooden carvings, cigars, leather goods, woven cloths, and straw hats and bags. Note: Refrain from buying anything coral (especially black coral), as the reefs are protected. Be cautious when buying any animal related products unless ensured that it is 100% guaranteed not to be from an endangered species.
Belize: There is wonderful shopping in Belize. Great take home goods include Belizean Mayan baskets, local carvings (*Mayan slate carvings*), rum, coffee, hot sauces, hammocks, Belizean hardwood products, and jewelry.
Mexico: This country is abundant with local goodies: Mexican coffee, Mayan chocolate, Talavera pottery, molinillo (for chocolate lovers!), Mexican blankets, silver jewelry, tequila, and Barro Negro pottery.
Photography –  Before taking pictures of locals, please know it is polite to ask.  Your AFS Private Facebook Group Page is a great way to share your best shots with each other. AFS loves photos with group participants (not typical churches, monuments, or any shot that looks like you pulled it off of the net, etc.) for our website. The best photos are ones that include a group member with a local, children, animals, or at iconic sites in the same frame!
Websites of Interest – Most import of all sites is www.whatsinport.com  It has everything you can think of for each place you'll visit!
Panama: https://visitpanama.com/information/?lang=en
https://www.tripsavvy.com/panama-travel-before-you-go-1490719
Columbia: https://www.travelandleisure.com/travel-guide/colombia
https://traveltips.usatoday.com/travel-tourism-board-colombia-  19711.html
Belize: https://www.travelandleisure.com/travel-guide/belize
https://www.lonelyplanet.com/belize
Honduras: https://www.lonelyplanet.com/honduras
https://www.travelandleisure.com/travel-guide/honduras
Mexico: https://cozumelmycozumel.com
https://www.visitmexico.com/en
 Cuisines –  Your pallet is in for a treat! Cuisines are deliciously captured when you dine onboard your Windstar ship, Windsurf. Windsurf meals feature the local flavor of the culture of the region. Fresh, local ingredients and seasonal produce — often selected by your ship's chef on trips to local markets – brings flavors of the region along with culinary ingenuity that goes into each perfectly presented dish. And naturally, you have a choice of venues to dine at within the area, all with open seating.  Note you can now buy new "Voyagers Beer & Wine Package" onboard. No need to pre-buy.
Shore Excursions –  Unlike mega-ships, there's no need to book shore excursions in advance. Book these onboard after learning more through a lecture about the port. You can also call Windstar at 800-258-7245 two weeks prior to sailing and book then. Windsurf is a small ship and excursions will not sell out. You can get them the day before. Be sure to go to www.shoretrips.com and read Suzy's Port Secrets below to learn how to make plans on your own while saving money.
Emergency Contact –  AFS Phone 770-432-8225, or email us at info@afstravelers.com. Your guide can handle a call home for a true emergency.  Do not expect to use your trip leader's cell phone; you'll need to use your own cell phone.
Cancellation Penalty –  At booking, we sent you our terms and conditions. Open the following link to review our terms again at: https://www.afstravelers.com/terms-and-conditions/.
 Optional Travel Insurance–  If you would like travel insurance and have a pre-existing condition (elderly parent, medical, etc.), you must purchase insurance within 21 days of your initial deposit in order to assure coverage.  This does not prevent you from buying it anytime, it's only about preexisting condition coverage.
Read Travel Insurance 101 for details at: hthttps://www.afstravelers.com/solo-travel-trip-insurance-101/.
Click one of the links below to purchase travel insurance online:
More Stuff–  Please check out the following websites for good background information to set you up before your travel experience:
Travel Psychology 101 –  Prepare for your departure joyfully and with no contempt before investigation upon arrival. Please understand that whenever you travel, things are not like at home and changes may occur. Great trips work best for those with an open mind, flexible attitude and adventuresome spirit.  If changes occur, embrace them with serendipity. Who knows? …The unexpected may prove to be a better experience. Adapt and go with the flow with a laid-back attitude.
Be spontaneous. Be tolerant of foreign cultures in respecting their centuries of traditions. Embrace the cultural differences. Be curious, not shy. Smile – locals will sense your energy of kindness and kindness always begets kindness. (This goes for your roommate, too. Most of us are used to living on our own; but, have fun while being accommodating and patient when sharing a room with another fellow traveler). Our common goal is to experience different cultures, make new friends, take great photos, have large fun, and return home safely with memories worthy of recollection.
"The best spirit of an Explorer requires the openness of a child". – Suzy 
"When traveling, remember that a foreign country isn't designed to make you comfortable. It's designed to make its own people comfortable." – Clinton Fadiman
AFS "How to have a perfect time in port or Suzy's secret port tips revealed."
Cruises are a great value as an inclusive vacation but optional shore tours can cost a fortune if you're not careful.  I do recommend doing a few ship tours, particularly to sites far from port or when the only way to gain access to a place is via the ship.
Here are some tips to make the best of your time and money.
Whatever you choose, be smart, be bold and use every minute onshore to the fullest.
31 secrets the cruise lines don't tell you, for first-time and experienced cruisers
Cruise ship life can be a little mysterious. Your choices aren't always spelled out in black and white.
The more you cruise, the more you pick up on the unofficial secrets the cruise lines don't tell you — which give you more options, let you save money and generally allow you to have a better time onboard.
Maybe it's knowing what your cabin steward is able to bring you or what the off-the-menu items are at the bar or dining room. Or perhaps it's a tip on getting a good deal on an onboard purchase.
But why wait to figure these things out the hard way — possibly after you've missed your chance? We trawled through all the great advice on Cruise Critic's message boards to bring you some of the worst-kept cruise secrets — at least among readers who love to share. But whether you're a first-time cruiser or an old sea dog, you might find there's something here you didn't already know.
Cruise food secrets
Unlimited main dining: You are not limited to one of each appetizer, entree and dessert in the main dining room. You can order two entrees or three desserts if you choose. You can also order appetizer-sized portions of entrees as starters or order a few appetizers for your main meal. It's a great way to try new foods you're not sure you'll like (escargot, anyone?).
Cheap or free room service: Room service is generally free, except for service charges on certain lines. Celebrity's late-night orders bear a $4.95 fee, while all orders on Royal Caribbean (excluding continental breakfast) and Norwegian (excluding morning coffee, continental breakfast and orders placed by Haven Suite passengers) cost $7.95. Meanwhile, Carnival and Holland America offer for-fee room service menus in addition to their complementary menus. It's recommended you tip your delivery person, but in-room dining is not the splurge it is at a hotel.
Breakfast options: For your morning meal, you might have more options than just the buffet and main dining room. On Norwegian, it's no secret that O'Sheehan's offers tasty made-to-order omelets and corned beef hash, yet many cruisers still don't know about it. Carnival's BlueIguana Cantina and Royal Caribbean's Johnny Rockets and El Loco Fresh (on Oasis-class ships) are other alternative breakfast venues. Check your daily newsletter to see which restaurants are open in the morning.
Specialty dining on the first night: Most people dine in the main dining room or buffet on the first night of a cruise, and many haven't discovered the specialty restaurants yet. If you book an alternative dining venue for the first night of the cruise, you might get a discount on select lines (like Celebrity Cruises) or have an easier time getting a reservation for a popular venue. Carnival Cruise Line passengers who dine in the steakhouse on the first night get a free bottle of wine.