"Dunes to Beaches, Paradise Found!"
Dec 6-15, 2020
  BOOK NOW  or call 770-432-8225 If trip full then WAITLIST  
All must log in to Book or Wait

Castaway your cares in a perfect vacation that blends thrilling adventure in a virtual urban playground with total serenity in a tropical paradise. It's the Ultimate Escape with diverse wonders of sand and sea. Just drop the words "vacation in Dubai and the Maldives' to friends with a "Wish you were here" postcard and watch their heads spin! Just imagine a desert safari with dune bashing under a glorious sunset – or watching an octopus glide beneath your glass bottom overwater villa.  There aren't enough superlatives for all you'll see learn and experience.
 We begin in Dubai , UAE capital of Large Fun with its unrivaled architecture, turquoise gulf beaches and nonstop excitement. You may have been here before, but not like this. We added new Aha-moments to enthrall you. Things like the Camalicious farm, El Fahidi Fort, dinner by dhow, a desert feast with belly dancing and so much more! So much to do here that we built in free time for things like hot air ballooning, Abu Dhabi for a day, a speed boat safari, the World's coolest elevator ride up the Burj Khalifa, the World's longest zip line (2 miles) and a gazillion more enticements for any taste.
 Then we fly into the dreamy Maldives tropical paradise. There are 1196 iridescent islands on 26 atolls in the Indian Ocean which shimmer like a string of pearls. Its Barefoot Luxury with a no shoes policy and the epitome of pure escapism! (Now is the time to go, millions of years of erosion have taken their toll on the volcanic land. Coupled with rising sea waters, scientists predict the entire country could disappear by the end of the century.)
We arrive by small aircraft to reach our floating resort. Then make ourselves at home in our OVERWATER villas, surrounded 99% by ocean. Beneath you is a warm blue lagoon with soft, white sand at your doorstep.  If that isn't enough, our resort has an award-winning spa, beach club, marine biology center, Maldives' longest pool and 10 restaurants – dinners included!
 AFS Waterbabies and Aquaholics – snorkel and dive experiences here are the best. Immerse yourself in an underwater world of amazing marine life – 220 species of fish and 98 types of coral. Watch a parade of dolphins, rays, whale sharks and sea turtles – December is the best time to dive this region.
Land Lovers – Yoga, Zumba, aquabikes, electric scooters, cooking classes, beach lobster barbeque – or just chill in the sand to swaying palms with a cocktail gazing at spectacular sunsets that the Maldives are famous for.
 Come to a place where the sand is as while as the teeth in the smiles of the locals. Our past AFS groups loved it and never wanted to leave. It will sell out fast with our unheard of low season price during high season. Reward yourself fun in the sun during the cold winter. 
Two different exotic worlds await. This is the perfect getaway to rejuvenate your spirit of adventure with a spirit of renewal to relax and reflection.

BOOK NOW  or call 770-432-8225 If trip full then WAITLIST  

Check out the Underwater Restaurants and Clubs In Maldives!
Welcome to Dubai
Dubai is a stirring alchemy of profound traditions and ambitious futuristic vision wrapped into starkly evocative desert splendour.
Innovation
It's hard not to admire Dubai for its indefatigable verve, ambition and ability to dream up and realise projects that elsewhere would never get off the drawing board. This is a superlative-craving society that has birthed audaciously high buildings and palm-shaped islands. Sci-fi concepts such as flying taxis, a lightning-fast Hyperloop train and an army of robocops are all reflections of a mindset that fearlessly embraces the future. With many more grand projects in the pipeline for World Expo 2020, it's clear that Dubai is a city firmly in charge of writing its own narrative.
Shopping Haven
Dubai is a top retail haunt that hosts not one but two huge annual shopping festivals. Shopping is a leisure activity here, and malls are much more than just mere collections of stores. Some look like an Italian palazzo or a Persian palace and lure visitors with surreal attractions such as an indoor ski slope, a giant aquarium or an open-air botanical garden. Traditional souqs, too, are beehives of activity humming with timeless bargaining banter. Meanwhile, a new crop of urban-style outdoor malls has expanded the shopping spectrum yet again.
Nocturnal Action
After dark, Dubai sometimes seems like a city filled with lotus eaters, forever on the lookout for a good time. Its shape-shifting party spectrum caters for just about every taste, budget and age group. From flashy dance temples, sleek rooftop terraces and sizzling beach clubs to fancy cocktail caverns, shisha lounges and concerts under the stars, Dubai delivers hot-stepping odysseys. Most of the nightlife centres on the fancy hotels, but there's no shortage of more wholesome diversions either, including community theatre, live-music venues and the world-class Dubai Opera.
Cultural Dynamism
The first Middle Eastern city to make the Unesco list of creative cities of design, Dubai is a bustling microcosm peacefully shared by cultures from all corners of the world. This diversity expresses itself in the culinary landscape, fashion, music and performance. Although rooted in Islamic tradition, this is an open society where it's easy for newcomers and visitors to connect with myriad experiences, be it eating like a Bedouin, dancing on the beach, shopping for local art or riding a camel in the desert. Dubai is a fertile environment conducive to breaking down cultural barriers and preconceptions.
Welcome to Maldives
Unrivalled luxury, stunning white-sand beaches and an amazing underwater world make Maldives an obvious choice for a true holiday of a lifetime.
Unbelievable Beaches
Maldives is home to perhaps the best beaches in the world; they're on almost every one of the country's nearly 1200 islands and are so consistently perfect that it's hard not to become blasé about them. While some beaches may boast softer granules than others, the basic fact remains: you won't find consistently whiter-than-white powder sand and luminous cyan-blue water like this anywhere else on earth. This fact alone is enough to bring well over a million people a year to this tiny, remote and otherwise little-known Indian Ocean paradise.
Resorts for Everyone
Every resort in Maldives is its own private island, and with over 100 to choose from the only problem is selecting where you want to stay. At the top end, the world's most exclusive hotel brands compete with each other to attain ever-greater heights of luxury, from personal butlers and private lap pools to in-room massages and pillow menus. It's not surprising that honeymooners and those seeking a glamorous tropical getaway have long had the country at the very top of their wish lists. But there's also plenty of choice beyond the five- and six-star resorts.
Independent Travel
Maldives has undergone seismic change in the past 10 years, since inhabited islands have been opened to tourism and locals permitted to build their own guesthouses. Travellers no longer have to stay in resorts and remain separate from the local population, something that kept backpackers away for decades. Island hopping by public ferry, speedboat and domestic flights has opened up this incredible country to visitors on almost all budgets. A number of islands in Male and Ari atolls are now big centres for a booming guesthouse industry, with dozens of options on each.
Underwater World
With some of the best diving and snorkelling in the world, the clear waters of Maldives are a magnet for anyone with an interest in marine life. The richness and variety is astonishing; dazzling coral walls, magnificent caves and schools of brightly coloured tropical fish await you when you get down to the reef. In deeper waters lurk manta rays, turtles, sharks and even the world's largest fish, the whale shark. The best bit? The water is so warm many people don't even wear a wetsuit.
BOOK NOW  or call 770-432-8225 If trip full then WAITLIST  
Our Glorious AFS Itinerary
BOOK NOW  or call 770-432-8225 If trip full then WAITLIST  
Print
Dec 6  – Depart USA
We depart the U.S. for an overnight flight to Dubai.  Group air all trip details coming soon in AFS TripTips.
Dec 7 – Welcome to Sparkling Dubai  (Trip officially begins)
We arrive at Dubai International airport where our local guide will meet us and take us to our hotel, the Hyatt Place in the Al Rigga neighborhood.  It's a perfect location to explore the old world part of Dubai. We put all our groups here.  It very near the waterway known as "The Creek" and markets, restaurants and shopping abounds.  After briefing, our guide will point you were you want to go.
Overnight at Hyatt Place (4 nights)
Dec 8 –  Dubai City Tour and Dhow Dinner Cruise                           B D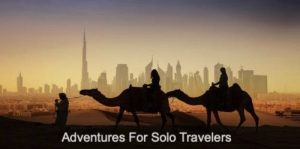 After breakfast we take in some of the oldest areas of this city which mixes ancient tradition with ultramodern. First up is the oldest part of the city, Bastakia. Here we find centuries-old houses of wealthy merchants with their towers built to catch wind and cool the buildings. We also see the Al Fahidi Fort, which has stood for almost two centuries, defending the old settlers against their enemies. It currently houses the Dubai museum.
Walk through some local markets and make our way to the docks at Abras where we catch a water taxi to take us across the Creek to the area of spice and gold souks. You'll see both tourists and locals haggling over items.
Then it's off to learn about all things camel at a camel dairy farm. Camelicious has a host of products, all made with camel milk. View the camel herd and see the processing from milk to the end products which include chocolate!
In the evening, we board a traditional wooden dhow for an amazing Arabian Gulf buffet dinner cruise. These boats were used for centuries until the 1970s to transport goods from neighboring countries to the Emirates. You can still find them in use today by smaller companies and fisherman.
Overnight at Hyatt Place
Dec 9  – Desert Safari, Dune Bashing and Dinner Under the Stars               B D
You are free until early afternoon to either relax or to explore this wondrous city. There are so many options from visiting the world's tallest building – Burj Khalifa, as well as the world's biggest shopping mall – Dubai Mall.  Both will defy your senses. A tour of the Burj not only shows you the great engineering feat it was to construct this tower, but also take you through the exotic chronicles of Dubai's history. Experience a ride in the world's third fastest elevator that whips you through 124 levels above the ground!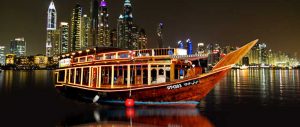 We leave midafternoon to travel to the desert that is just outside of Dubai. You're then in for some great fun as we pile into air conditioned jeeps to crisscross mountainous sand dunes for an afternoon of Dune Bashing.  We stop to watch the beautiful sunset before reaching our campsite where you have the opportunity to do a camel ride, sand boarding and try out a henna design on hand or feet. After working up an appetite, enjoy a delicious barbecue dinner. Before returning to Dubai watch belly dancing performance beneath a sky filled with stars
Overnight at Hyatt Place
Dec 10 – Free At Last Day!                              B
You have an entirely free day on your own to explore. As we mentioned in our trip description, there are innumerable options on how to spend your time.
Among them are:
A Yellow Boat Ride – A new attraction in Dubai, this exhilarating tour takes you by speed boat around Palm Jumeirah and the Burj Al Arab and its marina. There's no better photo op than seeing these amazing places by water
Tour of Abu Dhabi – you'll spend a whole day traveling to and exploring the capital City of the United Arab Emirates. This includes stopping on the way at the stunningly beautiful Sheikh Al Nahyan, this is one of the largest mosques in the world. You'll also see Emirates Palace, bustling the Abu Dhabi city center and then to the impeccably manicured Corniche, boasting cafes, restaurants and play areas. You'll also get to visit the unbelievable Ferrari World and Yas Island.
Hot Air Balloon ride over the sands – choose either sunrise or sunset for a guaranteed adventure high above the dunes of Dubai's desert. Golden hues, wandering camels and emerald-green oases will add to the excitement of your hot air balloon experience.
World's Longest Zipline – Stretching more than a mile and a half, the Jebel Jais zipline is located outside Dubai in Ras Al Khaimah in the Jebel Jais Mountains. Top speeds can be almost 90 MPH as you zip across this stunning terrain.
The world's longest urbanzipline – Set in Dubai Marina, the XLine is also one of the steepest and fastest ziplines around the globe, stretching over a half a mile, with an incline of 16 degrees and reaching speeds of almost 50 mph. the views of the glitzy Dubai Marina neighborhood, complete with bobbing five-star yachts and sleek high-rises are amazing. Also consider the museums, bunch at the famous Burj and fab Shaindhagla Cultural Village.
Be aware we have a VERY early morning ahead of us tomorrow, so plan activities accordingly.
Overnight: Hyatt Place
Dec 11  –  Flight to paradise, the Maldives                            B, D
Our group flight to Male departs Dubai at 4:35 am, so we will need to leave the hotel by 2am.  All must be on this flight.  Yes, crazy early, but sleep inflight and then enjoy the benefit of early arrival here for more time to play.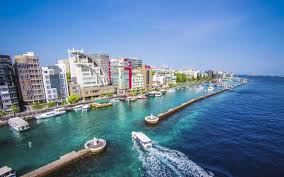 City tour Malé.
We land in Malé before 10am and will leave the airport with our local guide who will take us to a ferry to the city/ We have a 2 hour walking tour of some important sites in this capital of the island nation, including Mulee'aage, the "Official Residence of the President of the Maldives" which is located in the ward of Henveiru in the historic center of Malé. We'll also see the Malé Hukuru Miskiy, also known as the Old Friday Mosque, which is one of the oldest and most ornate mosques the Maldives and also one of the largest in South Asia, admitting over 5,000 people. Another landmark is the Islamic Centre (officially named Masjid-al-Sultan Muhammad Thakurufaanu Al Auzam) and we should have time to visit the local market, Fish Market and Sultan park.
After the tour, we'll head back to the airport to catch our 2:25pm flight from Male on an ATR 72-600 flight operated by Manta Air for Kudahuvadhoo. The flight is only about 40 minutes.
At Kudahuvadhoo, we will transfer to nearby jetty from and catch our speed boat to our hotel,
Kandima Maldives. Much more than just a hotel, it is a game-changing destination which offers a seriously stylish island setting with extraordinary restaurants and bars and plenty of on-site activities to choose from. Your private villa offers endless tropical views out over the Indian Ocean.
Located on the largest island in Dhaalu Atoll, Kandima Maldives has the longest outdoor swimming pool in the Maldives, an abundance of water-sports, the largest beach club and tennis and basketball courts. It offers a marine biology center, an art studio and cooking classes and 10 restaurants from which to choose.
Start unwinding as soon as your arrive. Dinner is at your leisure at the hotel.
Overnight: Kandima Resort & Spa Maldives
Dec 12 – Splish n Splash Day at Leisure                     B, D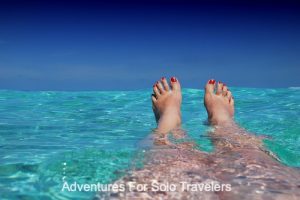 Today is an entirely free day to enjoy this exquisite resort. Relax and unwind or discover the blue around Kandima Maldives with an incredible range of aquatic activities that you can enjoy here. The resort has an amazing snorkeling platform set on the edge of the Kandima lagoon, allowing guests to snorkel at the reef's edge and experience the awesome marine life kandima has to offer.
Other possibilities include diving on the Dhaalu atoll. This is one of the most pristine regions in the country. The atoll's waters are perfect for beginners, as well as advanced divers can still explore greater depths and enjoy the thrill of drift diving in stronger currents.
And don't forget the Award winning esKape Spa. If relaxation is more your thing, then the esKape Spa is the prefect escape, offering everything from exfoliation to healing therapies with numerous signature treatments. There's also an onsite steam room and plunge pool.
Overnight: Kandima Maldives
Dec 13 – Free Day                               B D
Another free day. Anything you missed yesterday – try today. Or, just do it all over again.  The friendly staff will assist you of what to do.
At night you can check out the 5 new underwater restaurants and a nightclub.
Overnight: Kandima Maldives
Dec 14  – Head home                        B
Our morning is free but in the afternoon, we transfer by speed boats and fly to  Kudahuvadhoo and transfer to Male airport.  We fly Manta Air MA #405 at 4:05, arriving Male at 4:35.
Our tour ends in Male so make sure you book your flights home to depart from here.  Note group air package will be on Emirates:  Flight to Dubai, Dubai to Maldives, Maldives via Dubai home.

BOOK NOW  or call 770-432-8225 If trip full then WAITLIST  
Land Price $2895 + $88 Male flights in to out of our island resort
Deposit $500
Based upon 30 participants
Includes:
7-night accommodation on twin/double sharing room basis at listed hotels above.
Assistance on arrival/departure by an experienced Tour Manager and AFS GTL
Buffet breakfast at residing hotels
Dhow Cruise Dinner in Dubai
3 Buffet Dinners at resort in Male.
Visit to Camel Farm in Dubai.
Desert Safari on Dunes with BBQ Dinner (using 4 X 4 Vehicle ) -6 persons in each vehicle
Transportation using the services of a deluxe air-conditioned coach for all transfers, sightseeing and
excursions as per itinerary
Return speed Boat Transfer from Dhalu Airport to Kandima
Service local English Speaking tour Guide in Dubai & Male.
Walking tour in Male.
Sightseeing as mentioned above in the program
Service of Accompanying Tour Director from Diverse Destination.
Entrance fees to the monuments as mentioned in the itinerary
Not Included:  Air, gratuities.
Group Air:  We will present a group air option 10 months prior in the tab labeled Trip Tips.

 All prices are per person twin share.  Single rooms limited per group and a single supplement applies.  Cost set by hotel/cruiseline and vary considerably.  AFS will find you a roommate match. All hotel rooms are "run of house."  

Please review AFS Terms and Conditions as well as Heading Abroad with AFS.  

Land – Price based on a minimum number of trip participants, as well as local currency exchange rates which can fluctuate.

We write our itineraries over a year in advance. Though unlikely, we always reserve the right to modify schedules, tours and 

hotels if necessary. 

Group air – Airlines may add surcharges to offset fuel inflation or taxes. The total ticket cost is not final until we receive your final payment and the group is ticketed. If doing own air, airport transfer may or may not be included depending on your air schedule. Do not buy air until the group air is set or we advise – though unlikely, airlines, times and dates can change!
Print
Hyatt Place Al Rigga  
Al Rigga Road Near Rigga Metro Station – Dubai – United Arab Emirates•+971 4 608 1234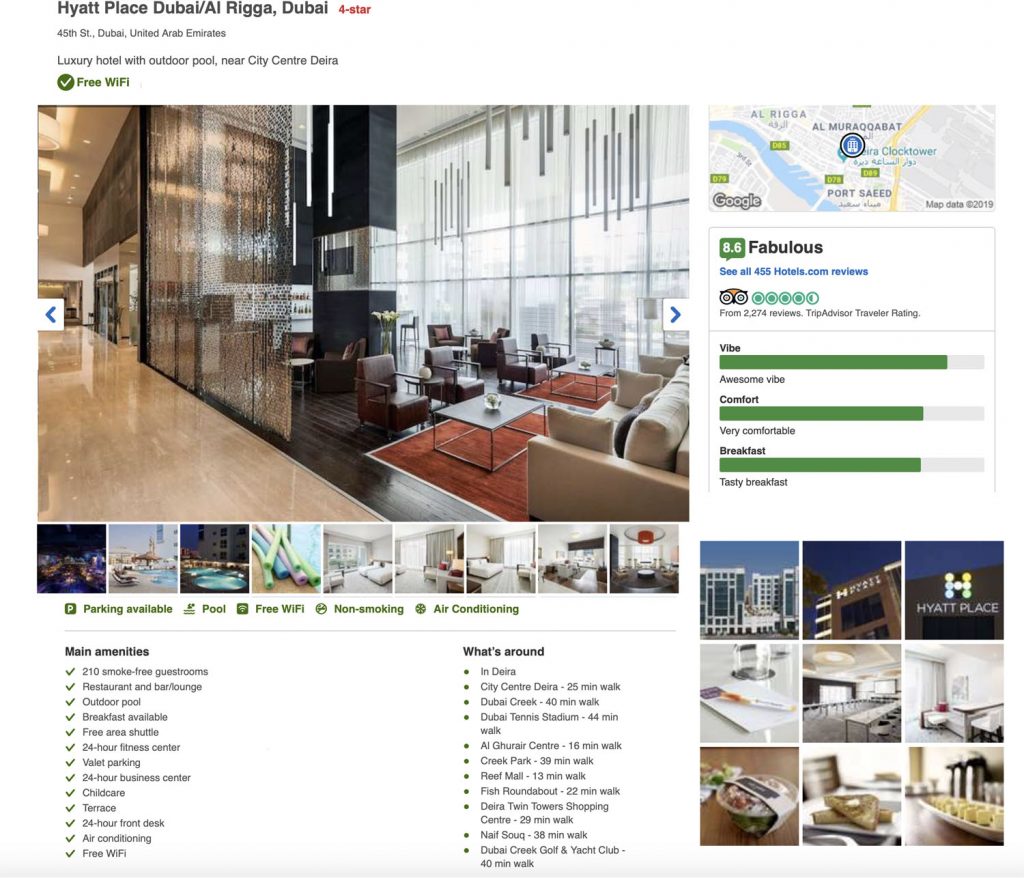 Kandima Resort & Spa Maldives
 All prices are per person twin share.  Single rooms limited per group and a single supplement applies.  Cost set by hotel/cruiseline and vary considerably.  AFS will find you a roommate match. All hotel rooms are "run of house."  

Please review AFS Terms and Conditions as well as Heading Abroad with AFS.  

Land – Price based on a minimum number of trip participants, as well as local currency exchange rates which can fluctuate.

We write our itineraries over a year in advance. Though unlikely, we always reserve the right to modify schedules, tours and 

hotels if necessary. 

Group air – Airlines may add surcharges to offset fuel inflation or taxes. The total ticket cost is not final until we receive your final payment and the group is ticketed. If doing own air, airport transfer may or may not be included depending on your air schedule. Do not buy air until the group air is set or we advise – though unlikely, airlines, times and dates can change!
Print
AFS TRIP TIPS DUBAI AND MALDIVES
Prepare to be thrilled by two different exotic worlds. I wonder which one you love more. Splashy and excessive Dubai is the largest of seven emirates famous for its architecture of wonders and countless activities to enjoy.  In October, Dubai presents World Expo 2020, biggest world's fair with 192 pavilions that virtually showcase every country in the world, 200 restaurants and 60 cool events daily! We are so fortunate to be here then.   
The Maldives is a geographical marble and full of character. You'll love your aqua villas set above turquoise waters, amazing reefs and sandy beaches. You'll feel you found paradise flying into this archipelago of 1200 islands and 19 atolls.  Our past groups love this trip. We added even more activities and I know you'll love it too. I can't wait to join you!  
We have a wonderful group of 36 solo travel lovers. Space for a few more so tell your friends.  Be sure to check out the websites of our awesome properties and tourism sites listed below After final payments are in, we will send you contact and room lists and give you access to the trip's private Facebook group page. 
-Suzy
Trip Tips are designed to answer trip-related questions. It's your responsibility to read this information.  Updates will be posted here. Please check back from time to time.
IMPORTANT PAYMENT DATES – 
2nd DEPOSIT: None
FINAL PAYMENT: AUG 7
We prefer checks for Final Payment. Credit card fees are costly for a small company to absorb. While we build costs into smaller deposits, we incorporate a $60 credit card convenience fee as a line item on each invoice in order to defray processing costs. When paying by check, deduct this $60 amount.
Make your payment out to AFS or Adventures For Solo Travelers, 1907 Daniel Green Ct., Smyrna GA 30080. If you won a contest on a past trip and have a coupon, mail it in and we'll process it just like a payment made by check. You may review at any time your balance, booking information, and profile after logging into www.afstravelers.com.
——————————————————————————————-
Your Fearless GTL (Gracious Trip Leader, not a guide but liaison between our guides and group to ensure things run smoothly). Suzy Davis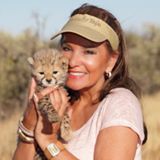 As a former flight attendant of 14 years with free travel, Suzy has logged over 100 different countries in her 6 tattered passports.  She founded AFS in 1989 to share the world with others.  For the first 10 years, she led ALL solo travel tours but now leads four or five each year. Her favorite group leads are to places outside the boundaries of normal comfort zones where one wouldn't travel alone because she loves all the challenges. As a cultural ambassador, Suzy is fearless and loves to connect her groups with locals. Her enthusiasm, travel wisdom and patience are extraordinary.
She says, "I deeply care that my tribe blends well and that each member is having Large Fun.  My head is always churning with intuitive preemptive thoughts and communicating these to our local guides. I make sure there is downtime for relaxation and provide suggestions for activities outside our itinerary."
Suzy is a former Miss Wisconsin and teacher with a passion for Travel Writing. In her free time, she does site inspections and travel shows abroad for future trip ideas. At home, she loves cooking foreign dishes and loving on her dog, Gracie.  (Read more in her President's Letter.)  "At the end of trips, it is music to my ears when I get to hear – "Suzy, this solo Vacation exceeded my wildest expectations!"
=======================================================
Trip Prep –
Ensure your passport is valid 6 months after your return date and has two blank pages. We recommend renewing your passport well ahead of any planned international travel. Take a photo of your passport to store in the cloud or bring a copy.
To speed through US Customs, download Mobile Passport. Look in your App Store for details.
Notify bank and cc companies of travel dates so they don't block charges.
Visas – No visas
Fitness level – 2 (No trouble walking)
Group Air – Too early now as we write this Dec 2019.  In early FEB we will present an excellent schedule on award-winning Emirates Airlines (EK).  Not many carriers go to Maldives (MLE).  These are perfect times of EK!  Price in FEB.
DEC 6 JFK-DXB (Dubai) 10:40 AM – 8:10 AM (DEC 7)
DEC 11 DXB-MLE 4:35 AM – 9:45 AM  Note, all must be on this flight.  We must then check-in by 1PM for our seaplane on Manta Air to resort for flight 2-3PM.
DEC 14 MLE-DXB  11PM – 2AM
DEC 15 DXB-JFK 8:30AM – 1:55PM
(I suggest you book Group Air as soon as possible for your total vacation ease and peace of mind. Let us know by email. If you choose Group Air, we will add the fare to your invoice. Put AFS Dubai/Maldives Group Air in the email subject. Include your name and we will add you. Note – The card used for your Initial Deposit will be charged $100 for reserving your air seat. We need a minimum of 12people for the airline to consider this a group. If not enough want Group Air, we will release our seats and apply your Group Air deposit to the final balance and give you instruction for booking your own air.) 
Doing Own Air:   Land begins DEC 7.  You can arrange your own air from your hometown on December 6th to Dubai and out of Malé on December 14th. You must plan on being on the same internal flight as the group.
If you need help getting your own air, call our friend Rizwana who's an air expert.  Call or text here at (734) 752-9331‬.   Give her your exact airdates, destination, passport name and details with birthdate.
Transfers-  Upon meeting at DXB airport at approximately NOON on December 7h, we will transfer as a group to the hotel. If your flight time falls outside of this time, you'll need to make your own arrangements.  All meet up at Hyatt by 9PM.
Taxis are not pedestrian-friendly in Dubai, however, are prevalent at the airport and near metro stops. The most popular taxi services in Dubai are Uber and Careem, which typically cost more than a taxi. The advantage of Uber is that it offers a flat rate, so if there's traffic and you're going a long distance, it can be cheaper. In general, Careem is less expensive than Uber for shorter distances, and Uber is less expensive for longer distances.
Accommodations –  Please see the Air/Lodging tab on this website for details. Hotels can change, but it's rare. Google each to see how cool the properties are.
Al Rigga, Dubai:
Hyatt Place Dubai Al Rigga– https://www.hyatt.com/en-US/hotel/united-arab-emirates/hyatt-place-dubai-al-
Kandima Islands, Maldives:
Kandima Resort & Spa Maldives – http://kandima.com/index.php/en/
10 restaurants and bars, plenty of onsite activates.
Baggage –  Think light to ease your burden – not like you're fleeing your homeland! This trip involves you moving to different properties 2 times. 1 carry-on bag & 1 medium suitcase not to exceed 45 lbs. Weigh on a bathroom scale. This weight limit is set for our porterage and luggage vans that have limited space.  For island air it's 24kg max or 46lbs which  is plenty.
If you pack pre- or post- trip luggage, please make plans in advance as to where to stow excess baggage. Be sure to attach an ID tag to both pieces of luggage. Leave space for great souvenirs and gifts.
Don't Overpack!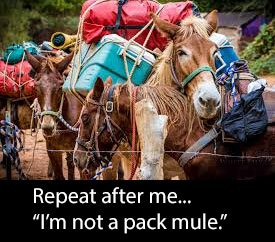 Packing – This trip is so easy and think light layers for a moderately warm, humid climate. Pack casual summer tropical clothing including a light jacket for long flights. Also bring sun protection, a daypack, a wide brim hat, comfy sneakers/walking shoes, and swimwear for the beach, pools, and spa.  (Ladies:  as a mark of respect for Islamic culture, modest clothing is recommended on city tours meaning covered elbows to knees.  Anything at beach and pool is fine.)
Weather – You can expect a warm, dry, desert climate with plenty of sun and almost no rain in Dubai in December. Temps should be within the 62-79 degree range in December. Owing to the dual monsoon seasons, Maldives weather in December is quite unpredictable. Average weather in December in Malé Maldives are around 86°F, rarely falling below 84°F or exceeding 88°F. Check Google Weather for climate in Dubai and the Maldives a week prior to departure.
Electric – Cell phones and tablets will need a voltage converter as well as an adapter plug in Dubai. Dubai and Maldives use same flat 3 prong plugs.  AFSers often leave charger cords in their rooms, so be sure to double check your room before check out.
————————————————————————————–
Money Matters –
You will need some cash for personal tipping, meals, and shopping – $300 should suffice. I convert half of it upon entry. Be cautious when withdrawing local currency from an ATM. The safest ATMs to withdraw from are at airports, banks, or hotels. Independent ones are risky. Always shield your pin number when entering info.
Credit cards are far safer than using your debit card. I use my credit card for most purchases. Many cards now offer no foreign transaction fees.
Currency – Current Exchange Rate (approximate)
$1 USD = 3.60 UAE Dirham
$1 USD = 15.50  Maldivian Rufiyaa
Follow the link https://www.oanda.com/currency/travel-exchange-rates to create a conversion cheat sheet.
Gratuities
It's protocol to tip our local guides, assistants, porters, drivers, ground staff, etc. Guidelines have increased globally, but around $12 to $18 per day should cover all for the trip.  Please understand that this is only the suggested minimum. For ease of distribution, $90 has been added to invoice.  You GTL will distribute and can help advise you as to the customary local tipping etiquette.
Tipping on own – If service is stellar, feel free to give more directly. All we tourists leave behind is our reputation. I personally carry a stash of $US ones in an envelope to draw from as needed. Bring new crisp dollars, as old bills are not accepted. AFSers will roll bags to their own rooms. If you choose to use bell staff or a porter, please tip $2 USD. Restaurants – 10-15% unless you note that tip is already included. For group lunches or dinners, please leave $1-2 USD for wait staff.
An article link about tipping when traveling is below:
Click to read article –  Huffington Post on new tipping guidelines
—————————————————————————————-
Communication –Internet is available. With cell phones/smartphones, be sure to check with your provider for rates and coverage for international phone plans before departure. Roaming rates (used by Facebook and other apps) are expensive. To reach home – Texting, iMessage, What'sApp and Facebook messaging when using Wi-Fi are best!  I don't know anyone who makes calls home nowadays. Stay off of public Wi-Fi without using VPN if possible. Never open attachments or view financial or personal accounts on the Internet while abroad.
Want affordable data in many countries abroad? We've been using Skyroam. All the data you want to use Bluetooth for to access your devices is for just $10 per day. See https://www.skyroam.com for details.
Be Smart –"Avoid Hackers on Vacation," experts say! Thieves not only want your money, but also your hard-earned frequent flyer points. Change passwords often. Check device security settings before you leave for your trip. Back up, update, and encrypt your devices and data using a virtual VPN. It's worth the cost. In hotel rooms, hide iPads or laptops to avoid "evil maids" that want to clone your tech.
Grab a hotel business card before heading out in case you get lost.
Pickpockets are everywhere – especially at night. Never carry your passport outside of the room.
Bottled water is always best abroad, as our gut isn't accustomed to local tap water. Eat clean food and avoid street vendors.
Retail Therapy – There is wonderful shopping in both Dubai and the Maldives. Even non-shoppers will find themselves tempted by local goodies. Our past groups have come back with the coolest stuff.
Dubai:
From traditional open-air markets to vast modern shopping centers, visitors are spoiled for choice when it comes to shopping in Dubai. Whether you're looking to update your wardrobe with designer brands or pick up a souvenir from a historical souk, you will have countless opportunities to find a great take-home from upscale, ultra modern malls, rich tradition of souks, or open-air markets, selling everything from Emirati jewelry to personalized perfumes. Whether you're seeking skyscrapers or souks, brands or bartering, markets or malls, shopping in this city is a haven that truly has it all.
Sought out treasures include camel milk chocolates, Dubai dates, Persian rugs and carpets, oudh and bakhoor (aromatic fragrances), Arabic attars (perfume oils), Pashmina shawls, gold jewelry, coffee and Arabic coffee pots, Dubai spices, and hookah/shisha pipes. Also popular shopping items are colorful lanterns and lamps, incense, Arabian daggers, and traditional Arabic shoes.
The Maldives:
The Maldives attract shoppers with its gift shops, locally-made t-shirts, miniature boats and other craft products and mats. The miniature version of Maldivian sailboats (called dhonis) is quite popular. Absolutely seek out lovely items made from colorful fabrics and textiles as well.
Photography – Before taking pictures of locals, please know it is always polite to first ask for permission.
Your Private Facebook Group Page is a great way to share your best shots with each other. AFS loves photos with group participants (not typical churches, monuments, or any shot that looks like you pulled it off of the net, etc.) on our website. The best photos are ones that include a group member with a local, children, animals, or at iconic sites in the same frame!
Where's the Private Group Facebook Page? –
The benefit of the Private FB Group Page is that you have an opportunity to introduce yourself to your fellow travelers before departure and share trip photos during and after the tour.
Where can I find the FB link?
In a departure from the past, the Private FB Group Page will be created and emailed to you when the Final Payment is due (about 4 months prior to the trip).
Why are we are doing it this way?
We have found that some bookers never read Trip Tips and jump right to the Private FB Group Page assuming that they will get all trip info needed. But, this is not true; often, they only receive misinformation and rumors. We considered dropping the page, but many enjoy it and so we are keeping it as a compromise. Note – Important information is ALWAYS emailed to each participant and posted here in Trip Tips under UPDATES. Nobody misses a thing!
Websites of Interest – 
Google these sites for awesome in-depth info… Google Dubai Tourism and Camelicious.ae.
Cuisines –
Dubai:
This city has endless lists of exotic cuisines to sample and a variety of restaurants to visit. Make sure to not miss tasting some popular traditional dishes. While meat, fish, and rice are the national foods of Dubai, Al Machboos and Khuzi are the traditional cuisines of the country. Also savory are dishes including chicken machoboos, stuffed camel meat alongside rice and vegetables, tabbouleh served with couscous, hummus, shawarma, manousheh topped with Za'tar, al Harees (a famous dish of the UAE with highly exotic taste), Lugiamat (dumplings) served with a sweet date syrup, and kanafeh (noodle-like pastry) sprinkled with pistachio. To sip on, sample gaweh (Arabic coffee). Please note, in Dubai, drinking is allowed only in licensed hotels, restaurants, bars, and in the privacy of a home. You should avoid drinking in public areas such as parks, shopping centers, and beaches. If you get caught drinking in these places, you will be asked to pay a hefty fine, or worse, serve up to six months in jail.

Maldives:
Since Maldives is almost 99% sea, it is not surprising that fish (mainly tuna) is the most important staple of the Maldivian diet. The cuisine found in the island nation is a mix of Arabic, Indian, Sri Lankan, and Oriental influences. But the ninety odd tourist resorts scattered throughout the islands host diverse international menus, so it's entirely possible to eat your way around the world while staying in luxury at one of these resorts.
Coconuts are a major part of many dishes in Maldives and can be served in grated form, as milk, or as coconut oil, which is used to deep fry foods. Favorite fish include skipjack tuna, little tunney, yellowfin tuna, frigate tuna, bigeye scad, wahoo and mahi-mahi.
If you do have the opportunity to try 'local' food, some Maldives specialties worth sampling include bis keemiya (samosa), kulhi boakiba (spicy fish cake), boshi mashuni (banana flower salad), garudhiya (fragrant fish soup), fihunu mas (barbecued fish basted in chili), huni roshi (chapati bread) and saagu bondibai (sago pudding). Also give a tastily try dining on ghula (pastry balls that are stuffed with soked fish), masrohi, and thelui mas (fried fresh fish cooked in garlic and chile). Please note that as the islands are an Islamic nation, the population does not drink alcohol; however, it is available in most resorts. Locals instead prefer to drink sai or tea. Raa is a traditional drink and is a toddy that has been tapped from palm trees.
Roomies – Single supplement rates have significantly increased – if available at all. Save money and buy yourself an awesome local gift. We all live alone, but you can save money when traveling by rooming together. Suzy spends a lot of time on roommate matching. 99% of our clients are wonderful, and besides, you're only in your room to sleep at night.
If you know you snore, please buy a mouth guard ($25 to $50). Walgreens, Amazon, and CVS have different types. A link for the best example of a product that works: https://snoredoc.com/product/snore-doc-anti-snore-mouthpiece/. Another suggestion is to use a white noise app. Other recommended options – See Suzy.
Leisure Time – AFS travelers revel in the element of surprise in new destinations and allow the wind to blow them where it will. It's best to ask our local expert guides for suggestions upon arrival. Our trip is filled with awesome daily tours, but there will also be some free time.
Dubai:  I'd spent most of my time at World Expo 2020.
Dubai has gained the reputation of being the world's capital of luxury tourism; and, very well-deserved. A country of sheikhs and wealthy locals who own the most expensive cars, Dubai has managed to switch from being a Bedouin land to a real metropolis that attracts people from all over the world, for both business and pleasure, and high adrenaline activities in the desert.
From dune and camel safaris and exploring oases, or just cooling off in Creekside Park, there are an abundance of pleasurable activities in Dubai. For free time, find the opportunity to visit Abu Dhabi, home to Ferrari World and the new Louvre. You may also want to incorporate visits to Delma Island, the Camel Market Al Ain, Fossil Dunes Al Wathba, Al Qudra Cycle Path, Jebel Jais, Wadi Shawka, and Liwa Oasis.  Also consider brunce Burj Al Arab, Burj Kahlifa, Dubai Museum, Palm Islands and more.
Maldives
Aha! There are so many activities to pursue in the Maldives…it is a paradise all the way around. Have a private picnic on a sandbank or sail to other islets.  Snorkel or dive to spot the usual suspects – schools of colorful tropical fish, reef sharks, tortoises, and the odd ray, if you're lucky – or take a deep diving expedition to dive with whales and hammerhead sharks). Book an underwater spa date at Huvafen Fushi or book a traditional dhoni sunset cruise. Experience the local culture and nosh on Mas Huni (a traditional Maldivian breakfast comprised of finely chopped tuna, onion, coconut and chili). Network in the tropical surrounds, and party it up at Finolhu in Baa Atoll!  Enjoy the resort's watersports as they can arrange many options for you.
Arranging Pre- or Post- Trip Plans –
We often see AFSers on your Private Facebook Page urging others to join them in traveling to other countries before or after our trip. Stopovers are great to add, but understand AFS has nothing to do with this nor is responsible for side trips.
Emergency Contact – 
Please call the AFS phone at: 770-432-8225, or email us at: info@afstravelers.com. Your guide can handle a call home for a true emergency. Do not expect to use your trip leader's cell phone; you'll need to use your own cell phone.
Cancellation Penalty –
At booking, we sent you our terms and conditions. Open the following link to review our terms again:
https://www.afstravelers.com/terms-and-conditions/
Optional Travel Insurance –
If you would like travel insurance and have a pre-existing condition (elderly parent, medical, etc.), you must purchase insurance within 21 days of your Initial Deposit in order to ensure coverage. For more details, click Travel Insurance 101 or follow the link: http://travelinsurance101.tumblr.com.
Click Purchase Travel Insurance online or click on one of the links below to purchase travel insurance:
https://www.travelsafe.com/ or phone them at (888) 885-7233 and give them the code "ADVGA02". If you need assistance, I will email the form to you.
If you need assistance, I will email the form to you upon request.
Travel Psychology 101
Prepare for your departure joyfully with no contempt before investigation upon arrival. Please understand that whenever you travel, things are not like at home and changes may occur. Great trips work best for those with an open mind, flexible attitude and adventuresome spirit.  If changes occur, embrace them with serendipity. Who knows?…The unexpected may prove to be a better experience. Adapt and go with the flow with a laid-back attitude.
Be spontaneous. Be tolerant of foreign cultures in respecting their centuries of traditions. Embrace the differences. Be curious, not shy. Smile – locals will sense your energy of kindness and kindness always begets kindness. (This goes for your roommate, too. Most of us are used to living on our own; but, have fun while being accommodating and patient when sharing a room with another fellow traveler). Our common goal is to experience different cultures, make new friends, get great photos, have large fun, and return home safely with memories worthy of recollection.
The best spirit of an Explorer requires the openness of a child – Suzy
"When traveling, remember that a foreign country isn't designed to make you comfortable.  It's designed to make it's own people comfortable." – Clinton Fadiman
Cool Articles for Exploring Your Destination Cities – 
https://www.travelandleisure.com/trip-ideas/city-vacations/best-dubai-local-recommendations
https://www.travelandleisure.com/trip-ideas/al-seef-dubai-historic-neighborhood
https://www.nytimes.com/2015/03/22/travel/what-to-do-in-36-hours-in-dubai.html
https://www.nytimes.com/2014/08/31/travel/1000-islands-2-worlds.html
https://www.oyster.com/articles/17-things-we-wish-we-knew-before-we-went-to-the-maldives/