May 9-17, 2022  Marrakesh Express with the  Rose Festival and the Wild Sahara!
"And to the desert, I'll go to lose my mind and find my soul."
Join us on the route of a Thousand Kasbahs and a Midnight At the Oasis that you'll never forget. It's time to play with the blue Berbers! Discover the very best of exotic Morocco on this all new unique and oh-so-affordable adventure to a kingdom of golden sands. A quick 6 hour flight from New York and you are transported to an entirely different and intoxicating world – one of deserts and oases, camels and kasbahs, palm trees and roses – lots of roses! Our past groups loved this colorful and friendly country, but this journey is distinctly special – offering rare opportunities to see areas of Morocco that others just dream about: Ourika Valley, Dades, Tichka, Merzouga, Tinghir, Quarzazate, Haddou and more.
This trip was moved to 2022 and we hope the Rose Festival will be on this spring.  We'll enter the Valley of the Roses in time for the spectacular Rose Festival, presided over by the Rose Queen. You'll be right in the middle for parades with floral floats and even a rose souk for shopping. This is an event for the locals with music while sampling delicious Berber cuisine – all while breathing in the scent of the roses.   Springtime is harvest time. Watch the farmers gather to celebrate this year's crop. This is truly the prettiest celebration in Morocco and a feast for the senses!
The beauty of the High Atlas Mountains can only rival the verdant gorges and blue wadis below. Explore through the craggy Todra gorges with its towering canyon walls that will make you think you've stepped into a movie set. Then swim in the pools of the waterfalls of the verdant Ourika Valley. And nothing can truly prepare you for the awe you'll experience watching the sunset over the breathtaking Sahara desert. All of this is followed by an evening beneath the stars while Glamping in Berber tents. And just when you think your eyes can't handle more splendor, you head out on a pre-dawn camel ride to see the sunrise – It is goose bump-inducing!
Join the carnival atmosphere of Marrakesh's legendary Djemaa El Fna and its colorful musicians,
dancers and even snake charmers and fortune-tellers. Get lost in the labyrinth that is the Medina – a sensory overload with endless alleyways of tiny shops and food stalls filled with African spices and unimaginable treasures. We give you plenty of time to play in Marrakesh, but it's never enough for this seductive city. Be sure to find time to pamper yourself in one of the world class Hammams. You'll enjoy full-body bliss with the bathing ritual you'll never forget.
A note from Jenn on our last trip – Suzy, I can't thank you enough for the great fun we had on this trip! Morocco had been at the bottom of my bucket list, but now ranks #1 of all my other 6 AFS trips. Our tour manager and guides were incredible and what a great group. I form truly deep friendships on this desert adventure.
Our Glorious AFS Itinerary
Print
May 9-17, 2022
May 9, 2022  – Depart US. Fly roundtrip Marrakech.  We have great air price and connection times coming soon to you in Trip Tips.    (Or fly RT Casablanca 2 hours transfer can be arranged.)
May 10  Arrive Marrakech 920A or 340P      D
You will be met at the airport and taken to our hotel, the Diwane Marrakech Hotel & Spa (or Le Semiramis Marrakech).Located just north of the city center, this hotel is the perfect place to call home for the next three nights!  It's very close to the upscale Gueliz neighborhood which is filled with shops and galleries.
You'll have the afternoon to settle in before we all join in for a scrumptious Welcome dinner of Moroccan cuisine and get to know your fellow travelers.
 Overnight:  Diwane Marrakech hotel & Spa (3 nights)
Fab first-class property. LINK
May 11 Marrakech Sightseeing                                  BD
A full day lies ahead of us with a guided city tour of mesmerizing Marrakech. We start with the vast world-famous square of Djemaa El Fna. The name means "assembly of the dead," but this place is always alive with everything from snake charmers, soothsayers, acrobats and conjurers, musicians and slapstick acting troupes who help keep the old city's frenetic pulse.
We'll explore the towering 12thcentury Koutoubia Minaret, the sprawling Bahia Palace and gardens as well as the magnificent and ornate Saadian Tombs. And even if you don't consider yourself a shopper, you're going to be wowed when we head to the colorful medina where you will have free time to wander the endless corridors of souks where you can sightsee as well as bargain for treasures. Be sure to do a Hammam Bath & Spa.
For countless new things see www.visitmarrekech.com
We return to hotel in late afternoon for dinner.
Overnight:  Diwane Marrakech hotel & Spa (3 nights)
May 12  Day tour to Ourika Valley and Berber Village    BLD
This morning, we get away from the hustle and bustle of the city to Morocco's serenely beautiful Ourika Valley. Known
for its seven waterfalls, the lush Ourika Valley sits just south of Marrakech in the foothills of the High Atlas Mountains. See, smell, and shop for the abundant essential oils and medicinal plants at the Aromatic Garden. You'll have the opportunity to visit a traditional Berber home and see how the locals live. We'll enjoy a Berber lunch at a local restaurant. A highlight of the tour will be a hike to Ourika's waterfalls where you can reward yourself with a refreshing swim in the pools of the falls.
We'll return to Marrakesh in the late afternoon and once more have dinner at the hotel.
 Overnight:  Diwane Marrakech hotel & Spa (3 nights)
May 13  Marrakech / Ouarzazate / Dades                           BD
After breakfast, we make our way to Ouarzazate along the magnificent Tizi In Tichka mountain pass through the spectacular High Atlas Mountains. The winding route is legendary and the vistas are breathtaking for epic Instagram pics.
The payoff is on the other side as we take part in the assault of the senses known as the Dades Rose Festival. Kalaat M'gouna means "Valley of the Roses" and the city itself is named after the nearby Mount Mgoun. During the 3 day festival, the streets are filled with local Berber musicians playing traditional instruments and dancing. There is also a parade and numerous booths set up by artisans and food vendors as local tribes taking to the stage and treating attendants with songs, dances, and sword maneuvers, snake charming and traditional musical instrumentals. Garlands of roses are sold by local children for a very small price.
We'll overnight at the beautiful Hotel Dades Xaluca Resort where our dinner is included.
Overnight: Hotel Dades Xaluca (1 night)
MAY 14    Dades,  Merzouga  and Sahara Sand Dunes.         BD
After breakfast, we'll take a hike through the famous Dades Gorges. Lying between the Atlas Mountains and the Jbel
Sargho of the Anti-Atlas mountain range, the gorge is known for its rocky wadis.  Then on to the desert village of Merzouga where you will climb aboard your camel and ride through the stunning dunes of Erg Chebbi. Be prepared to have your breath taken away as you watch the sunset over the desert.
Tonight, we are glamping in traditional Berber tents but the nomadic tribes never had it this good!We enjoy a traditional BBQ dinner with traditional dancing and drum music under the desert skies around the campfire before retiring to bed.
Overnight: Desert tent: Bivouac Palmyras Y Dunas (1 night)
May 15  Merzouga / Tinghir / Roses Valley / Ouarzazate        BD
Watch the sunrise while taking a camel ride along the golden sand dunes in Merzouga. Then return to the inn for shower and breakfast before moving on to Tinghir. This desert oasis is situated on the plateau separating the High Atlas from the Anti Atlas Mountains and rises to an altitude of almost a mile above sea level. We get deep into the gorges of the Todra with their towering limestone walls.  Our past groups loved this.  Continue to the town of roses – Kelaat Mgouna.
The route is called the thousand kasbahs road for a reason. Berber villages and kasbahs dot the landscape. Kelaât Mgouna is the major access point to the breathtakingRoses' Valley. In the late spring months, the city is literally covered in roses. A pink carpet as far as the eye can see dots the otherwise brown landscape. This is Roses' harvesting season and we visit the local distilleries in Kelaat Mgouna to learn all about the distillation of the petals, the manufacturing of rose water and how it is used in cosmetics.
End the day at the boutique hotel Kenzi Azghor in Ouarzazate where we will also enjoy dinner and overnight.
Overnight: Kenzi Azghor (1 night)
May 16  Ouarzazate / Ait Ben Haddou / Marrakech                BD
Start the day with a city tour of Ouarzazate, including the earthen built kasbahs of Taourirt and Tifoultout. Considered to be among the most beautiful kasbahs in Morocco, these are National Heritage sites and you will understand why as you explore the many rooms and buildings. Next, we visit the Atlas Film Studioswhere some of the most famous movie desert landscapes were and are still being shot. We'll tour the spectacular fortress of Ait Ben Haddou, the iconic landscape immortalized in such films as Lawrence of Arabia, The Mummy, Gladiator, and Alexander.
In the afternoon, we again cross the High Atlas Mountains via the Tiz In Tichka pass to Marrakech. Tonight, we enjoy a Farewell Dinner at Moroccan Restaurant
Overnight::  Diwane Marrakech hotel & Spa (1 night)
May 17   Depart Marrakech                        B
Following breakfast, we make our way to the airport for our flights back to the States.  Note – you can always arrange a post trip on own to see the Imperial Cities of the North.
What is the Rose Festival? 
Valley of the Roses: discover Morocco's floral festival
Dawn is tinting the Atlas Mountains rust-red as the rose-pickers of Hdida set out for work. Dressed in flip-flops and djellabas (full-length hooded garments with long sleeves), they follow a dusty path down to the fields and before too long are lost in foliage… Click here to read on…

Limited to only 34 participants. Don't delay, book now.
Land Price: $1475 plus $85 prepaid gratuities for guides and drives
Deposit: $250  
Included: First class accommodations, expert local guides, private AC coach, AFS GTL and meals as stated
Group Air –  Air details on your own or our group air in Trip Tips emailed to you after deposit paid

Land prices per person twin share. Trip price based on a minimum number of participants.

Single rooms limited with $ supplement.  Cost varies.  Email us for availability.  AFS will find you a roommate.

The earliest we present group air is 10 months prior. We'll send email to ask who wants it.  A minimum number of 12 is needed.

Please review AFS Terms and Conditions, Heading Abroad with AFS, Covid Policy.  Travel insurance is important nowadays.  It's rare, but we reserve the right to modify schedules, tour and hotels.

Read Trip Tips on its own tab next itinerary for latest details. 
Print
Group Air:  Estimated revised price $885 + $136 tax (this may change)  Times set 10 months prior
JFK-CGG-RAK
RAK – CDG – JFK
CDG – Paris, RAK – Marrakesh
Diwane Hotel & Spa Marrakech
In addition to an outdoor pool, Diwane Hotel & Spa Marrakech provides a health club and a children's pool. Dining is available at one of the hotel's 2 restaurants and guests can grab coffee at one of the 2 coffee shops/cafés. Guests can unwind with a drink at one of the hotel's bars, which include a poolside bar and a bar/lounge. A complimentary breakfast is offered each morning. Wireless Internet access is complimentary.
4-star hotel with restaurant and outdoor pool
Popular property highlights
Free self parking

Free WiFi

Restaurant

Outdoor pool

24-hour front desk
Hotel Features
Along with a restaurant, this hotel has an outdoor pool and a fitness center. Free WiFi in public areas, free self parking, and a free manager's reception are also provided. Additionally, a bar/lounge, a coffee shop/café, and an outdoor tennis court are onsite.
Room Amenities
All 118 rooms offer free WiFi, minibars, and flat-screen TVs with satellite channels. Guests will also find room service, hair dryers, and safes.
With a prime position overlooking the biggest dunes of Mergouza, Palmeras Y Dunas offers panoramic views and an outdoor swimming pool.
All the air-conditioned rooms and suites are equipped with a private bathroom. Some of them have views over the Dunes of Merzouga.
The Palmeras restaurant serves traditional Moroccon cuisine and a barbecue buffet. There is a bar and snack bar and rooms service is available.
Guests can walk just 15 minutes to a view point for watching the sunset. Other excursions such as camel rides and dune buggies can be organized from the hotel.

Main amenities
110 guestrooms
Restaurant and bar/lounge
Full-service spa
Outdoor pool
Outdoor tennis court
Terrace
24-hour front desk
Air conditioning
Daily housekeeping
Garden
Lobby fireplace
Front desk safe

 All prices are per person twin share.  Single rooms limited per group and a single supplement applies.  Cost set by hotel/cruiseline and vary considerably.  AFS will find you a roommate match. All hotel rooms are "run of house."  

Please review AFS Terms and Conditions as well as Heading Abroad with AFS.  

Land – Price based on a minimum number of trip participants, as well as local currency exchange rates which can fluctuate.

We write our itineraries over a year in advance. Though unlikely, we always reserve the right to modify schedules, tours and 

hotels if necessary. 

Group air – Airlines may add surcharges to offset fuel inflation or taxes. The total ticket cost is not final until we receive your final payment and the group is ticketed. If doing own air, airport transfer may or may not be included depending on your air schedule. Do not buy air until the group air is set or we advise – though unlikely, airlines, times and dates can change!
Print
AFS Trip Tips: Morocco 2022
Be prepared to be thrilled with the mystique of Morocco – so near, yet so exotic! You'll be captivated by the lively medinas, kasbahs, stunning architecture, Berber villages, yummy cuisines, and the unique festival of roses! All of our past groups loved our tours here and this one's really special. [Yes, we skipped Casablanca, the country's economic center, this time as there is little to see aside from the Hassan mosque. Plus, some areas in this city are unsafe]. Thus, we will fly into uber-cool Marrakech. We have a wonderful tribe of 34 AFS travel lovers. After your Final Payment is in, we will send you contact and room lists and give you access to the trip's Private Facebook Group Page. Please tell your friends about your experiences by sharing our trip link with them.   -Suzy
"I want you to know that Morocco had been at the bottom of my bucket list destinations but it ranked #1  out of my 8 trips with you.  The activities were such fun, hotels lovely and our guide Kalid was my best ever.  It exceeded all my expectations." – Jen R.
Trip Tips
The Trip Tips are emailed and saved on this webpage. They are designed to answer all trip-related questions.  It's your responsibility to read this information and to find your way back regularly because we will post updates and addendums on this site. Please read and save this email.
——————————————————————————————-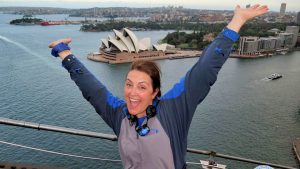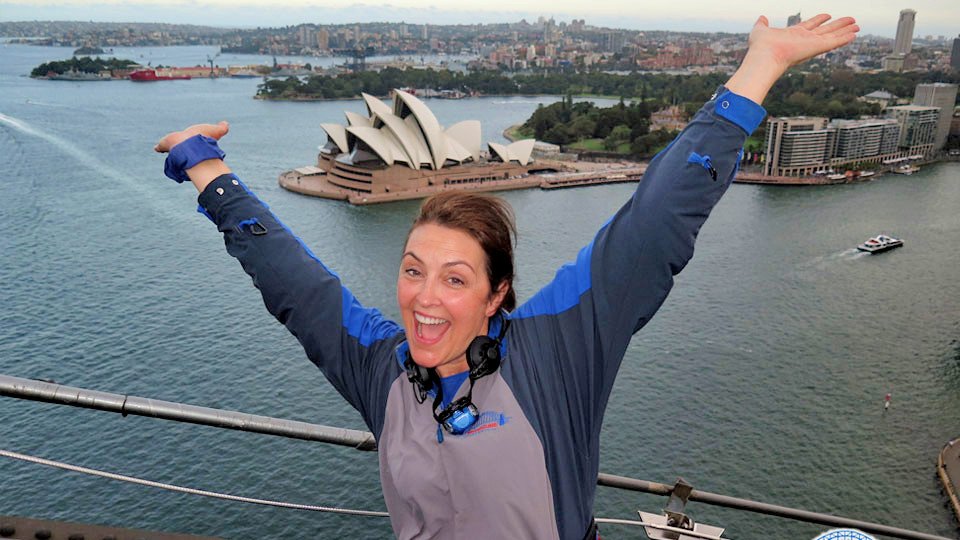 Your fearless GTL(gracious trip leader, not a guide, but a liaison between our guides and group to ensure things run smoothly).
Your GTL Janice McDonald was an early AFSer and has traveled with Suzy since almost the beginning. She has visited more than 80 countries and all 7 continents both on her own and in her job as a writer and television producer!  She has actually been to Antarctica TWICE – once with the legendary Jacques Cousteau and a second time with Prince Albert of Monaco. Imagine that. While she currently works mostly with ABC News, she spent 20 years with CNN, reporting news across the globe.
A prolific writer, Janice has written 14 books on travel and history. She also has an independent production company called J-Mac Productions which has afforded her the opportunity to do independent documentaries as well as producing marketing, training and commercial materials. She has won numerous awards including two Emmys and three Edward R. Murrows for her work.
No words can describe her professionalism and bubbly personality. Janice consistently remains upbeat even when things don't go as planned and is simply Large Fun to go on a solo travel tour with!
=======================================================
The Private Facebook Group Page – If you're new to the group and want to get on the private Facebook page, send us an email or call. Will get you the link.
Trip Prep:
Read the revised Heading Abroad with AFS, especially if you are new to AFS.
Ensure your passport is valid 6 months after return date with two blank pages.  We recommend renewing your passport well ahead of any planned international travel. Take a photo of your passport to store in the cloud or bring a copy.
To speed through US Customs download Mobile Passport.  Look in your App Store for details.
Notify bank and cc company of travel dates so they don't block charges.
VISA or SHOTS – none
Fitness level – 2   (No trouble walking.)
Group Air – Note this is roundtrip to Marrakech (RAK), not Casablanca Apr 26- May 4.  After much research, we found best schedule and price on Air France from New York.  Let us know by email now.   We only deposited for 20 seats and they will fill fast.  To reserve a seat –   phone/text 770-432-8225, or email us at https://www.afstravelers.com/contact-us/ 
Few airlines fly into RAK (Marrakech), but we have an excellent connection and price from and to JFK (New York) through CDG (Paris) on the fab Air France
Group Air:Group Air:  Estimated revised price $885 + $136 tax (this may change)  Times set 10 months priorJFK-CGG-RAKRAK – CDG – JFKCDG – Paris, RAK – MarrakeshOwn Air –You may arrange your own air from your hometown. Note – If you choose to fly to Casablanca, you'll need to meet the group in Marrakech around 7 PM on day 1 tour.  If you need help getting your own air, call us.
Airport Transfers –We have one airport group transfer in and out. The time is based on group air arrival times.  Follow GTL outside baggage and gather with guide holding AFS sign at 1PM. If doing own air and your flight time coincides with the group, you may take our airport group transfer. If your flight time falls outside the group, you'll need to make your own transfer arrangements.  Taxis in this region are reasonable.
Meet Up With Group-  On April 27 meet the group in lobby at 7PM for briefing Diwane Hôtel & Spa Marrakech, 24 Rue yougoslavie، Marrakesh 40000, Morocco for a briefing. More on this later.
Baggage–  No Godzilla bags! We move safari-style,  packing and unpacking 5 times. Think light to ease your burden – not like you're fleeing your homeland. 1 carry-on bag & 1 medium suitcase not to exceed 45 lbs are standard. Weigh on a bathroom scale. This weight limit is set for our porterage and luggage vans.  If you overpack by adding side pre- or post- trip luggage, please make plans in advance as to where to stow the excess luggage. You could be responsible for any overage charges. The new hard cases are difficult to fit in coach storage. Be sure to attach an ID tag to both pieces of luggage. Leave space for great souvenirs.  Please…Don't Over Pack!
Packing– May is best time to visit before the summer heat.  Check Google Weather for Morocco's climate a week prior to departure. Deserts are always cold at nights. You will need 1 warm outfit for cool nights at the Sahara camp. Temps should be within the 59-79F range in May.
This trip is so easy and THINK LAYERS. Simply pack summer clothing with a light jacket for nights and long flights. Bring loose fitting clothes for desert jeeps and camel rides, including cotton tops and head wraps. Also bring an umbrella, sunblock, daypack, wide-brim hat, sunscreen, comfy sneakers, and a swimsuit (Ladies– For religious sites, please pack modest attire to be covered elbow to knees).  Hotels have hair dryers. Read "Packing 101 in Heading Abroad with AFS" at: https://headingabroadwithafs.tumblr.com.
Electric– Don't forget a portable backup charger, cords, gadgets, etc. Cell phones and tablets need a voltage converter, and you will need an adapter plug. AFSers often leave charger cords in their rooms, so be sure to double-check your room before check out.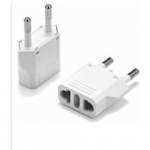 Same as Europe.
————————————————————————————–
Money Matters – You will need some cash for personal tipping, meals, and shopping. $300 should suffice. Change currency on arrival at the airport, bank, or hotels. Or, withdraw local currency from an ATM. Note – Independent ATMs are risky due to skimmer scams. Safest ATMs are at airport and banks. Always shield your pin number when entering.  Credit cards are far safer than using your debit card. I know $300 cash is plenty of money for a week for me. I convert half of it upon entry. I use my credit card for most purchases. Many cards now offer no foreign transaction fees.
Gratuities– (Prepaid)  It's protocol to tip our local guides, assistants, porters, drivers and ground. Guidelines have increased globally, but around $12-15 USD per day should cover all for the trip. For ease of distribution, $85 total is added to your invoice. Please understand that this is only the bare minimum.  The drivers work harder here than anywhere. You'll have some long drives on several days as there are no internal flights, but the dramatic scenery is worth it.  Tipping on own– If service is stellar, feel free to give more directly.  All we tourists leave behind is our reputation. I personally carry a stash of $US ones in an envelope to draw from as needed. Bell staff/porters – AFSers will roll bags to their own rooms. If you choose to use a porter, please tip $2 USD. Restaurants – 10%. For group lunches or dinners, please leave $1-2 USD for wait staff.
—————————————————————————————-
Communication–Internet is available. With cell phones/smartphones, be sure to check with your provider for rates and coverage for international phone plans before departure. Roaming rates (used by Facebook and other apps) are expensive. To reach home – Texting, iMessage, What'sApp and Facebook messaging when using WIFI are best!  I don't know anyone who makes calls home nowadays.  Stay off public Wi-Fi without using VPN, if possible. If not, never open attachments or view financial or personal accounts on the Internet while abroad.  Want affordable data in many countries abroad? We've been using Skyroam. All the data you want to use Bluetooth for to access your devices are for just $10 per day. See https://www.skyroam.comfor details.
Be Smart: "Avoid Hackers on Vacation," experts say!..Thieves not only want your money, but also your hard-earned Frequent Flyer Points. Change passwords often. Check device security settings before you leave for your trip. Back up, update, and encrypt your devices and data using a virtual VPN. It's worth the cost. In hotel rooms, hide iPads or laptops to avoid "evil maids" that want to clone your tech. Pickpockets are everywhere – especially at night. Never carry your passport outside of the room.
Retail Therapy –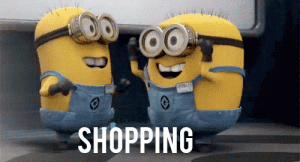 Even non-shoppers will find themselves tempted by the local goodies. Our past groups have come back with the coolest stuff.
There is wonderful shopping in Morocco including leather goods, argon o
il, lanterns, rugs and carpets, djellabas (robes), babouches (jeweled slippers), Moroccan pastries, and so much more! In bazaars, you'll wind up passionately coveting all sorts of things you never thought you even wanted – such as silver jewelry, fine inlaid woodwork, spices, cotton, pottery, perfumes, baskets, etc. Shops close 12-2 each day. Bargain to half cost. Moroccans love to offer you mint tea and haggle over prices. Note – Be careful with designer knockoffs back at US Customs.
Photography-Before taking pictures of locals, please know it is always polite to first ask for permission. Your Private Facebook Group Page is a great way to share your best shots with each other. AFS loves photos with group participants (not typical churches, monuments, or any shot that looks like you pulled it off of the net, etc.) on our website. The best photos are ones that include a group member with a local, children, animals, or at iconic sites in the same frame!
 Best Website –  Everything can be found at visitMorocco.com
 Cuisines –  Treat your pallet to flavorful fresh "tagine dishes", lamb kabobs, seafood, couscous, flat breads, olives, exotic fruits, and honey desserts. Most meals are included, but try some theatrical restaurants. In Marrakech, the open-air food vendors are incredible, such as stalls 14 and 31 (ignore tourist stalls). Cocktails are expensive – stick to ordering local beers and pomegranate and fig juices.  Precautions  Bottled water is always best abroad, as our gut isn't accustomed to local tap water. Eat clean food and avoid street vendors.
Accommodations –  Please see tab on this website for details. Hotels can change, but it's rare. You can Google these if you like.
Roomies –  Single supplement rates have significantly increased – if available at all. Save money and buy yourself an awesome local gift. We all live alone, but you can save money when traveling by rooming together. Suzy spends a lot of time on roommate matching. 99% of our clients are wonderful, and besides, you're only in your room to sleep at night.  If you know you snore, please buy a mouth guard ($25 to $50). Below is a link for the best example of a product that works well. Walgreens, Amazon, and CVS have different types. Please refer to: https://snoredoc.com/product/snore-doc-anti-snore-mouthpiece/. Another suggestion is to use a White Noise App on your phone with earbuds.For recommended options – Please contact Suzy.
Leisure Time–  For free time, it's best to ask our local expert guides for suggestions upon arrival. Our trip is filled with awesome daily tours. Just Google "Things to Do". We like Time Out, Trip Advisor, and Viator for some ½ day ideas. Things to consider: Shop Souk Semmarine, get lost in the medinas, take cooking classes, and visit the Bodi Palace, Saadian Tombs, Maison de la Photographie, and Musee Yves St. Laurent. Be sure to book a traditional hammam – a bath experience like no other – there's 70 to choose from – but the best are: Heritage Spa, Del la Rouse, Les Bains, Mandarin Oriental, and Dar El Bacha. Expert AFS travelers revel in the element of surprise in new destinations and allow the wind to blow them where it will.
Arranging tour pre- or post- trip plans  We often recognize that AFSers on websites such as Facebook urge others to join them in traveling to other countries before or after our trip. Stopovers are great to add, but please understand AFS has nothing to do with or is responsible for side trips as they may not meet AFS standards.
Emergency Contact –  Please call the AFS phone at: 770-432-8225, or email us at info@afstravelers.com andmore contacts will be provided with your Final Docs email 2 weeks before departure.  Your guide can handle a call home for a true emergency.  Do not expect to use your trip leader's cell phone; you'll need to use your own cell phone.
Cancellation Penalty –  At booking, we sent you our terms and conditions. Open the following link to review our terms again at: https://www.afstravelers.com/terms-and-conditions/.
 Optional Travel Insurance–  If you would like travel insurance and have a pre-existing condition (elderly parent, medical, etc.), you must purchase insurance within 21 days of your initial deposit in order to assure coverage.  Click to learn about Travel Insurance
Click one of the links below to purchase travel insurance online:
 Phone them at 888-885-7233 and give code "ADVGA02". If all else fails, upon your request I will email the form to you.
Travel Psychology 101 –  Prepare for your departure joyfully and with no contempt before investigation upon arrival. Please understand that whenever you travel, things are not like at home and changes may occur. Great trips work best for those with an open mind, flexible attitude and adventuresome spirit.  If changes occur, embrace them with serendipity. Who knows?…The unexpected may prove to be a better experience. Adapt and go with the flow with a laid-back attitude.  Be spontaneous. Be tolerant of foreign cultures in respecting their centuries of traditions. Embrace the cultural differences. Be curious, not shy. Smile – locals will sense your energy of kindness and kindness always begets kindness. (This goes for your roommate, too. Most of us are used to living on our own; but, have fun while being accommodating and patient when sharing a room with another fellow traveler). Our common goal is to experience different cultures, make new friends, take great photos, have large fun, and return home safely with memories worthy of recollection.
"The best spirit of an Explorer requires the openness of a child". – Suzy
"When traveling, remember that a foreign country isn't designed to make you comfortable. It's designed to make its own people comfortable." – Clinton Fadiman
COVID Info:  Book AFS with Confidence 2021  The health of our Travelers comes first. As the world slowly opens, we are dedicated to creating responsible adventures!  All our trips are different, so specific plans in each region may be circumstantial. We work closely with our local suppliers to know the best practice in each country. That being said, we present a blanket procedure below to be followed on ALL AFS trips. Our local guides will brief you on arrival with the support of our Trip Leaders to ensure we follow local safety protocols. They are fully committed to aiding your well-being.  We will re-discover the world through more slow, easy and mindful travel. Our groups will be smaller.  All clients must take the AFS pledge that they are Covid free and will follow all safety protocols.  Booking travel now is complex because rules always change. Tour companies can't become "health and safety experts" when policies are inconsistent. Even experts are in the dark at times with the changing patchwork of government laws, but we'll do our best.  This is a learning process for all of us and as we go, we will strive to make each step as safe and seamless as possible for you.  Read all below on AFS detailed Terms & Conditions. 
Thank you for booking! We are blown away by the support from all of you throughout this pandemic. It validates the trust and values AFS was built on over 30 years. As countries reopen, so will we. Travel is a shared experience. Together we press on and travel boldly. Below are new guidelines. We all must adapt and embrace any challenges with confidence for the freedom and privilege to travel.As in life itself, travel comes with some inherent risk the minute we step out our door.   Travel isn't dangerous. Being irresponsible is. For your protection we want you to be proactive in following new health and safety protocols. They involve teamwork and personal responsibility, but they do not preclude you from having fun and enjoying your trip! Things constantly change and it's a huge challenge for airlines, airports, hotels, cruises and tour companies.  We will do our best to keep you up to date with any adjustments.  Please understand we reserve the right to amend any tour activities, if needed. To present responsible travel, we at AFS do our part: Our vetted suppliers uphold the highest standards under CDC guidelines.  At present, some international airlines may require a negative Covid test within 96 to 72 hours of departure. Details later as they come.  This may change as rules are always being revised.
Please review the modified AFS Terms and these steps regarding COVID-19:
If you are in a high-risk group, it is suggested you do not travel.
It is your responsibility to check resources below as well as your airline requirements for travel. You may need to show proof of wellness note. Click to see CDC , WHO
You may not travel if you have any symptoms such as sore throat, shortness of breath, fever and verify you have not been in contact with someone who tested positive for Covid in the last 14 days.
Safety measures on a trip; frequent handwashing, (bring personal sanitizer), exercise social distancing and wear a mask when applicable.
Purchase travel insurance. Squaremouth.com explains all.  World Nomads is affordable. All provide trip cancellation (not from fear), trip interruption, added medical protection. Call them to understand coverage. We are not responsible for additional cost to do to quarantine or illness. APRIL International Insurance is the only company at this time to cover Covid. More will follow.  Many are now considering refunds for CV.
Helpful CV Resources-  Below are helpful links to facts and stats for you to reference as you gear up for all your travel domestically and abroad.
 We at AFS assure you we will continue to offer you quality trips to countries where you will feel protected – countries that are going to extraordinary lengths now to provide a safe visit. Each destination is far less crowded than ever before and that means better personal attention.  Planes are half full and we can trust our astute global suppliers when each country is clear to visit. We're taking great precautions and encourage you to remain positive.
Our Pledge to You
Our global, vetted suppliers uphold the highest standards under new CDC guidelines.
We ensure that heightened sanitation methods have been adopted in every place we visit and that all hotel properties and vehicles have passed cleanliness protocols.
Our guides and drivers must test negative and pass stringent safety measures.
Most of our groups will be limited to half the size of normal in the past.
We are choosing destinations with wide-open spaces for physical distancing.
Some private tours for groups of friends only can be arranged.
We'll monitor your trip closely and provide a 24/7 emergency number if your trip is disrupted.
All clients must take the AFS pledge that they are COVID-free and will follow all the safety protocols.
We relaxed booking conditions with most trip deposits at only $250 and final payment deadlines from 4 months out to 70 days before departure.  This is a learning process for all of us as we go. We will strive to make each step as safe and seamless as possible for you!
Your Pledge to AFS  We ask you to assume personal responsibility to protect your health and the well-being of your fellow travelers, guides and locals.
Read and print all updated Trip Tips on AFS website
Get travel insurance with trip interruption
Stay healthy with vitamin D and zinc
Confirm within 14 days of departure but you have no symptoms of Covid nor being in close contact with anyone diagnosed with it.
You agree to assume any risk of participating in trip activities, comply with applicable government, airline and health authorities.
Exercise social distancing and local guides directions whenever possible.
Sanitize your hands and phone throughout.
 Read more here –  https://www.afstravelers.com/terms-and-conditions/
Covid travel rules are mutating faster than the virus itself.  To keep all groups up to date with the lasted information, we created a page that's updated as needed.  Set a reminder for yourself to check the Covid page 3 days before departure.