UPDATE-
I HAD TO SHARE THIS  LINK TO ALL IN THE QATAR GROUP! IT'S EXCELLENT!!!
https://www.iloveqatar.net/guide
Suzy
Group air was dropped because not enough wanted it. See Air Details below.
Thank you for booking with us. Anticipation is half the fun.  Follow this link to view our AFS Trip Tips designed to answer all trip questions.  Please be sure to bookmark this page to find your way back because updates will be posted there.
Facebook Group Page ->  Email us if you are booked and want to get in this group.
These tips are designed to answer all trip questions. Please be sure to bookmark this page to find your way back because updates and addendums will be posted here. They will also be emailed as the updates occur.
Prepare to be thrilled on an expedition to two Desert Kingdoms, rich in adventure and history. This is the real Arabia and AFSer's can't get enough of the mystical ruins, lively souks, endless smiles and royal treatment we experience while exploring these ancient kingdoms. This is a place of desert camps, camels, gold frankincense and myrrh! Stunning desert sunsets and star-filled skies await as we find our own oasis. Wander the markets of both the peasants and the sultans. Relax and explore the sugar sand beaches and azure seas of the Gulf of Oman. This is a trip that combines the exotic with some of the most storied ancient cultures on earth. Bedouins and AFS nomads come together for a spectacular adventure!
GTL Your fearless GTL (gracious trip leader, not a guide but liaison between our guides and group to ensure things run smoothly) is Suzy Davis and Terry Pawelko.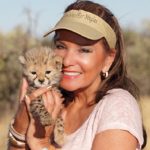 Suzy says, "I've always been drawn to the Middle East and thrilled to lead this, it was my first choice.  I've been to Muscat and Doha, but never properly toured all the treasures this these countries hold.  From sea to sea, we'll have a blast!"
As a former flight attendant of 14 years with free travel, Suzy has logged over 100 different countries in her 6 tattered passports.  She founded AFS in 1989 to share these places with others.  For the first 10 years, she led ALL solo travel tours but now leads four or five each year. Her favorite group leads are to places outside the boundaries of normal comfort zones where one wouldn't travel alone because she loves all the challenges. As a cultural ambassador, Suzy is fearless and loves to connect her groups with locals. Her enthusiasm, travel wisdom and patience are extraordinary.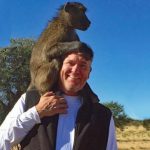 Terry is a partner, business manager, techie-guru, cabana boy and chief bottle washer – Staff  (someone needs to do it.)  He handles the day to day business operations behind the scenes at AFS.  (FYI:  He's also married to the boss who he met on an AFS safari in 2003 and together since, they make a great team.)
Terry & Suzy
=======================================================
Trip Prep-
Read the revised Heading Abroad with AFS , especially if you are new to AFS!
Ensure your passport is valid 6 months after return date with two blank pages.  We recommend renewing your passport well ahead of any planned international travel. Take a photo of your passport to store in the cloud or bring a copy. If you don't have Global Entry, download the Mobile Passport app to speed through US Customs.  Look in your App Store for details.
Remember, a second $500 deposit is due June 15 and final balance is due by check by Aug 1.  Make check to Adventures For Solo Travelers, 1907 Daniel Green Ct., Smyrna GA 30080.  (Credit card Final Payments incur a processing fee – do not pay this when paying by check.) You can look at your balance due at any time on your profile after login.   Reminder emails will always be sent.
Visa: Qatar requires a visa.
t's now time to get your online visa for all mine in three easy steps.
Go tohttps://evisa.rop.gov.om fill out application for Tourist Visa
You'll need to follow directions to upload your passport and a recent photo. You can take a photo of yourself against a blank wall. It can't be too large. (An easy hack to resize a photo is emailing it to yourself from your phone. My iPhone gives me three choices small medium and large. The medium size will work. If it's too small or too large it will be rejected. The medium is usually the Goldilocks size that's just right.)
Upload these two photos complete the form and pay the fee.
If all this seems too difficult you may contact Marc Gilland at Passport Visa Advisors
info@passportvisaadvisors.com
and he will do it for a fee.
Fitness level – 2   (No trouble walking.) Nothing strenuous on this trip, unless you have trouble climbing on a camel.
Group Air –    We had a great group air flight and schedule, but only 6 wanted it.  Unfortunately, this is not enough people for group air.    This was dropped.  Everyone will need to get their own air to USA-Oman-Muscat-USA.
Note the internal leg.  Air  USA to Qatar, then to Oman, then back home via Qatar to USA.
NOV 28  DOH – Muscat 7:20AM – 10:10AM  
This leg is most important for everyone to get.  There are only 3 flights daily Doha to Muscat 1:30am. 7:20am and 7:30pm.  It's vital that you get on this flight because you'll miss the day's tour.  
Airport group transfer will be based on the flight schedule below.

Qatar Airways
NOV 25  JFK-DOH 9PM-5:40PM  (NOV 26)
NOV 28    QR 1128.  DOH – Muscat 7:40 AM –    10:20AM
DEC 3  Muscat – DOH 10:10PM -10:55PM
DEC 4  DOH – JFL 1:30AM-7:40AM (same day!)
Call Raj.  Here was holding our group reservation.  He is able to book you from your hometown as well.  He will need your Passport Name and details, birthdate, gender and exact travel dates.  While risking being redundant, be sure you get this leg NOV 28 QR 1128  DOH – Muscat  7:40AM – 10:20AM  
A variation on any of the other flights it's not a huge deal as long as your December 3 flight leaves in the evening.
If you need help getting your own air, call our friend Atik (Ah-tEEk) who's an air expert.
Contact info:
Atik Mehta
Atikm@downtowntravel.com
3 West 35th Street, 8th Floor, New York NY 10001
Direct 646 -520 3827
Toll-Free – 855 855 0210 – ext 227 or 279   Give him your exact airdates, destination, passport name and details with birthdate. Again, while risking being redundant, be sure you get this leg NOV 28 QR 1128  DOH – Muscat  7:40AM – 10:20AM  
Meet Up with Group – On Day 1 (Nov 26), a time will be set to meet the group in the hotel for a briefing.  More on this later so keep checking back
Baggage – Always think light to ease your burden.  You'll be surprised at just how little you truly need. You change hotel properties several times.  1 carry-on & 1 medium suitcase not to exceed 45lbs, weigh on bath scale. The new hard cases are hard to fit in coach storage.  Be sure to attach ID to both bags.  Leave space for great souvenirs because we'll be exploring some wonderful markets.
Packing – This is a region that is warm year-round. Temperatures should be in the mid to upper 80s with lows in the mid-70s. Google weather in Oman a week prior departure to get a clearer idea. as to what to expect
These are conservative countries, please no tank tops or shorts. Women should wear clothes that cover their knees. A good rule is to cover elbows to knees.  Bring a scarf you can use to cover your head if visiting a mosque. Men, long pants, please. Pack summer clothing with a light jacket for nights and long flights.  Umbrella, daypack, wide-brim hat, sunscreen, comfy sneakers, and swim gear.
Electric –Don't forget chargers, cords, gadgets, batteries etc.  Cell phones, computers and tablets do not need a converter, you only need an adapter plug.  AFSers often leave charger cords in room, be sure to double-check before check out.  All properties have hairdryers.
Oman and Qatar use a squared three-pronged plug. Most converters these days offer numerous options on the same device
————————————————————————————–
Money Matters – You need some cash for personal tipping, meals and shopping. $350 should suffice. Don't try to get money beforehand. You'll pay a silly rate for conversion. Change on arrival at airport, bank, hotels. or draw from an ATM (even with bank fees, it's a better rate). Note that independent ATMs are risky due to skimmer scams.  Safest ATMs are at airport and banks.  Always shield your pin number when entering.
Two countries – two currency rates
1 Omani Rial = $2.60
1 Qatari Rial = $0.27
Follow link below to create a conversion cheat sheet
https://www.oanda.com/currency/travel-exchange-rates
Bring two major credit cards. Inform your bank you'll be overseas during the trip so they don't shut down your cards.
Gratuities – (Prepaid) Its protocol to tip our local guides, assistants, porters, drivers and ground staff. Guidelines have increased globally, but around $10 to $15 per day should cover all for the trip.  A $90total will be added to your invoice. Please understand this is only the suggested minimum.  For ease of distribution, your GTL will tip the different ground services for the entire group each day.
Tipping on own– If service is stellar, feel free to give more directly.  All we tourists leave behind is our reputation.   I carry a personal stash of US ones in an envelope to draw from as needed.  Bellstaff/porters – AFSers roll bags to the room.  If you use a porter, please tip $2.   Restaurants 10%.  For Group lunches or dinners, please leave a dollar or two for wait staff. These tips are NOT included in our group gratuities.
—————————————————————————————-
Communication – The Internet is readily available in hotels. (out in the desert – not so much) Cell/smartphone be sure to check with your provider for rates and coverage before departure. Roaming rates (used by Facebook and other apps) are expensive. To reach home – Texting, iMessage, WhatsApp and Facebook messaging when using WIFI is best!  I don't know anyone who makes calls home nowadays.
Want affordable data in many countries abroad?  We've been using Skyroam.  All the data you want Bluetooth to your devices for just $10 a day.  See https://www.skyroam.com for details.
Retail Therapy – We didn't call this trip gold, frankincense and myrrh for nothing. The souks and markets offer a plethora of opportunities to savor aromatic incenses and the world's finest perfumes!  Enjoy spices, dates, honey and such. Be amazed at the handcrafted baskets, rugs, clothing, and textiles. There will be intricate jewelry made of 18 or 24 kt gold, all priced by the weight and not the quality of work that goes into it. In Qatar, you'll also find pearls and wooden items with inlaid pearls (many types of frankincense and clay burners to buy in souks.)
Photography – The deserts offer so many opportunities where changing light can alter the landscape time within minutes. Before taking pictures of locals, know it is polite to ask. So many colors and so many opportunities!
Your AFS private Facebook group page, Shutterfly.com or another online service to share your best shots with each other.  AFS loves photos with group participants (not typical churches, monuments, etc.) for our website.  The best photos are ones that include a group member with a local, children, animals or iconic sites in the same frame!
Websites of Interest
Precautions – Tap water is safe in both Oman and Qatar, but because of the dry climate, you'll need to be sure to stay hydrated. You may want to consider bringing a sports water bottle. The food is amazing, but again, err on the side of caution and eat clean food and avoid street vendors.  Pickpockets are everywhere now, especially at night.  Never carry your passport outside the room.  Do not drink alcohol in public places.  Resorts, hotels and restaurants fine.
Cuisines – I just love this food! So many dishes are a meal in and of themselves. In Qatar, Machbus is the national dish – rice, meat and vegetables all combined in one delicious meal. Dishes featuring honey, dates and nuts. Kousa Mahshi is scrumptious zucchini stuffed with lamb and garlic.  Sweet and savory balaleet. And for dessert – mahalabiya and its countless topping possibilities.
Accommodations –   Please see the itinerary Hotel tab for details. You'll love our properties!
Doha – Mecure Grand https://www.accorhotels.com/gb/hotel-0546-mercure-grand-hotel-doha-city-centre/index.shtml
Wahiba – Arabian Oryx Desert Camp – http://www.oryx-camp.com
Muscat – Hotel Shangri-La Barr Al Jissah Resort & Spa – http://www.shangri-la.com/muscat/barraljissahresort  6 pools, 3 pristine beaches, Chi Spa, Lazy River, Heritage Village and more.
Roomies
Single supplements have significantly increased – if available at all.  Save money and buy yourself an awesome local gift. We all live alone, but save money when traveling by rooming together. Suzy spends a lot of time on roommate matching.  99% of our clients are wonderful and you're only in your room to sleep at night.   Note, kindness begets kindness.
If you know you snore, please buy a mouthguard ($25 to $50).  Below is the best example of a product that works well. Walgreens, Amazon, CVS have different types.  https://snoredoc.com/product/snore-doc-anti-snore-mouthpiece/
Recommended Options –  
AFS Dolphin Watching Tour – We board thrilling Speedboats to explore Oman stunning coastline. On this two hour cruise, we should spot dolphins (Spinner, Bottlenose, Peales) as well as tuna, sharks, blue whales, dugongs and sea turtles.  At Shangri-La Resort there is yoga, glass-bottom kayaks, inflatables and dive opportunities.  We will get a headcount by email.
If you want to go into Doha early, it is known for its hop-on-hop-off buses which can help you get a lay of the land. Explore the Corniche and hang with the locals by the sea. This is a city known for its arts. Take in the Katara cultural village which offers everything from galleries to music.
Leisure Time –For your free time, it's best to arrive and ask our local expert guides for suggestions.  We notice many newer clients pre-planning many activities on the AFS trip well before they arrive, often with disappointing results.  Our daily itineraries are pretty full. Expert travelers revel in the element of surprise in a new destination and allow the wind to blow them where it will. Use Google Maps on your phone to find everything nearby.  For free days we like to use Viator.com
Amending tour pre or post-trip or arranging private tours on free time – We also see others on Facebook urging others to join them to countries around our trip.  Stopovers are great to add, but understand AFS has nothing to do with this. AFS is not responsible for these trips which may not be up to AFS standards.
Emergency Contact: Phone 770-432-8225 or email us at info@afstravelers.com
Cancellation Penalty:
At booking, we sent you our terms and conditions. Open this link to review our terms again.  https://www.afstravelers.com/terms-and-conditions/
Optional Travel Insurance – If you want travel insurance and have a pre-existing condition (elderly parent, medical, etc), you must purchase insurance within 21 days for deposit to be covered.
Click to follow this link to purchase travel insurance online
https://www.travelsafe.com/?welcome=ADVGA02
Phone them at 888-885-7233 and give code "ADVGA02"
Read Travel Insurance 101 for details.  http://travelinsurance101.tumblr.com* Click to follow this link to purchase travel insurance on-line  https://www.adventuresforsinglesinc.com/need-travel-insurance* Phone them at 888-885-7233 and give code "ADVGA02"* If all else fails, upon your request I will email the form to you.
Travel Psychology 101
Prepare for your departure joyfully with no contempt before investigation on arrival. Things may not go exactly as planned.  If changes occur, embrace them with serendipity.  Who knows, the unexpected may prove to be a better experience.  Adapt and go with the flow with a laid-back attitude.  Be spontaneous.  Be tolerant of foreign cultures in respecting their centuries of traditions. Embrace the differences. Be curious, not shy.  Smile – locals will sense your energy of kindness and kindness always begets kindness.  The best spirit of an Explorer requires the openness of a child – Suzy
Please understand that whenever you travel, things are not like at home and changes can occur. Great trips work best for those with an open mind, flexible attitude and adventuresome spirit. Be polite to the locals knowing that kindness begets kindness. (This goes for your roommate too. We all live on our own, but share when traveling together.)  Our common goal is to experience different cultures, make new friends, get great photos, have large fun and return home safely with memories worthy of recollection.
"When traveling, remember that a foreign country isn't designed to make you comfortable.  It's designed to make its own people comfortable." – Clinton Fadiman
Added Insight
I love camels and deserts and I love the sights, sounds and scents of the markets. Here are a few insights as to what awaits.
https://www.travelwithpedro.com/taking-dip-in-bimah-sinkhole-oman/
Taking A Dip in the Bimah Sinkhole
There was I, staring down at the emerald waters in this massive hollow on the limestone. The water was as green as I had seen on pictures the week before, and the surprise stop at this small park by the road, just made that moment more remarkable. We had stopped at Bimah Sinkhole, located at the small Hawiyat Najm Park, by the dual carriageway from Muscat to Sur, and only 600m from the beach. Locally it is also known as Bait al-Afreet and is a 40m wide and 20m from the surface.
A week earlier, when I saw pictures of it in a magazine at my Muscat hotel, I regretted the fact I wouldn't have the chance to visit this natural wonder. When my Omani friends made this unexpected stop, I was not only happy but also amazed by this beauty. I looked down and saw some young locals halfway up the walls, ready to jump, their voices echoing loudly. If only I could join them!
Soon we started climbing down the staircase to the natural pool. At roughly 9am, and only a few minutes out of the air-conditioned car, the summer heat was making me sweat and burned my skin. The water was so inviting that, even though I'm not a good swimmer, I was determined to go for a dip. When we arrived at the bottom of the stairs, my friend explained to me that "a piece of the moon fell, creating such a hole, and the water from the sea came from underneath".
My friends refused to go swimming, so I stripped to my shorts, tested the water temperature with the tip of my toes, then jumped went into the cool emerald water. After a few seconds, I noticed some tiny fish were biting my feet. It was quite ticklish, and I realised they were the same "pedicure" fish used in some Oriental spas. Great, not only was I having a refreshing swim at an idyllic sinkhole pool created by a piece of the moon, but I was also having fish eat the dead skin off my feet. Sweet!
When we returned to the car, I couldn't stop thinking about my friend's explanation for the sinkhole. That is based on old local belief, but the truth is, it was caused by erosion, like any sinkholes in the world. To me this makes it even more special – being a commoner who managed to stand out of the crowd, to be one of the most beautiful sinkholes on the planet!
Also – CNN's travel experts list 9 reasons why you should want to visit Oman
http://edition.cnn.com/travel/article/9-reasons-to-visit-oman/index.html
(CNN) — If you've heard anything about Oman, chances are it was about Muscat. With good reason.
This desert haven wrapped by mountains is a peaceful and uncrowded spot with five-star hotels, white sand beaches and warm waters.
As well as some of the best diving in the world, it has a souk to rival Istanbul's Grand Bazaar, only without all the jostling. But that's not even the half of it.
Oman is opening to tourism, and some of its greatest treasures are found only a day or so away from the capital. Here's a pick of highlights when touring one of the top destinations for 2015:
Thanks,
Adventures For Solo Travelers
770-432-8225