Sail Like An Egyptian Up the Epic Nile
March 15-23, 2019 – Waitlist Only

Exotic and timeless – eternal Egypt! Come play witness to an ancient culture that shaped the world. Walk the paths of the pharaohs and cruise the Nile on a floating luxury hotel. Be amazed as you behold the majesty of the Pyramids of Giza and explore the world's oldest temples.  Take a step back centuries as you wander marketplaces that have been in existence for millennia.  There's no better way to explore this country than by air, land and cruise.  Imagine – all tours, meals and shore excursions are included.   If you truly crave an escape that leaves you pinching yourself with all you'll see, this is it – a once in a lifetime trip that should be on everyone's bucket list. Each day will leave you in wide-eyed wonder.  There's no better time to visit Egypt than NOW. Cairo is cool again!  Luxor is luscious and Aswan is awe-inspiring. Prepare for a walk and cruise through time.
 We'll see the treasures of the spanking new Cairo Museum (I believe the best on earth) and shop for treasures in one of the world's oldest souks. Then its Nile time, flying to the ancient city of Luxor where our elegant cruise ship awaits.  You'll love our Movenpick Lily boat.  At sunset sip champagne on deck and witness the everyday life along the banks of this storied river.  As we drift along stopping by towns which have stood the test of time.   Onboard enjoy great historical lectures, Swiss quality service, free wifi, pool and spa, even an Egyptian costume party.  Savor the world-class cuisines. Then we walk among the tombs in the Valley of the Kings where pharaohs were laid to rest. The crypts and tombs astound with their detailed frescoes depicting life and the afterlife. Marvel at the intricacies of the hand-carved Egyptian temples which pay tribute to gods like Horus, Iris, and Sobek.
 Clients have been begging us to return to enchanting Egypt and 8 years since the Arab Spring, we feel it is time. Our supplier there, in business 40 years, is the best to ensure our safety at all times. (For those who hesitate, note that the U.S. State Department says of Egypt that it only merits "increased caution," which is on par with France, Italy, and the UK.)  March is the best time to go when the crowds are down, lines are short and the weather perfect.  I've been here 5 times and can ensure you'll never experience hospitality like that of the Egyptians. You will feel they want us there and will welcome us as family!
 This is a small group and will sell out immediately.  At AFS, we feel it's best to do some countries right to the fullest or not at all.  You'll see the best Egypt has to offer and in luxury style throughout. Come to step back in time for a remarkable Egyptian experience that you'll treasure forever.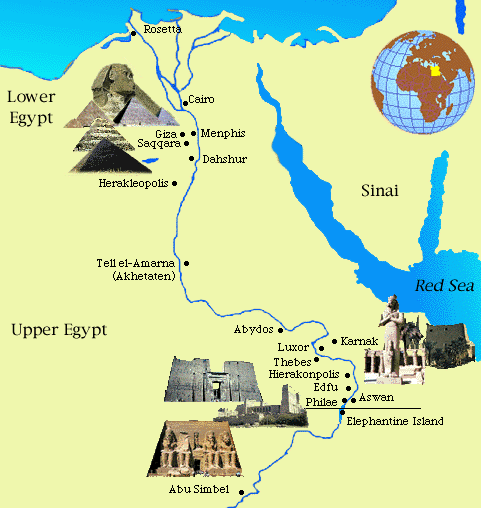 Egypt is stable and ready to welcome travelers back: Forbes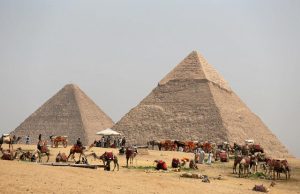 Egypt has successfully been improving its status as a premium travel destination this year, regaining the world's trust that it is safe for tourism. Many esteemed organizations have nominated Egypt as one of the top travel destinations through the number of tourists or booking rates at hotels. Business magazine Forbes, recently published an article about Egyptian tourism by travel writer Allison DiLiegro.
"Why 2018 is the year to visit Egypt", her story recounts a very personal visit to Egypt.
Follow link to read more- https://www.egyptindependent.com/egypt-is-stable-and-ready-to-welcome-travelers-back-forbes/