Ride the Rails to
 Montreal, Ottawa & Quebec!
Feb 3-9, 2020   (Small group) 
BOOK NOW  770-432-8225 
"Work, Travel, Save, Repeat"

All Aboard, AFSers – Montreal, Ottawa and Quebec City await you! Talk about a unique and exciting winter vacay! Come join the fun festivities of the World's Largest Winter Festival -attracting global visitors since 1894. Our totally new adventure starts in the regal capital of Ottawa, traversing via train to stylish Montreal with all things French and ending in the fairytale setting of Quebec City. Amid sparkling snowscapes and shimmering ice, Canadians celebrate winter best with heated outdoor venues and creative snow activities that are simply delightful.
Seeking fun? This visit to our northern neighbors is packed with special activities. Quebec's Carnival de Quebec has huge outdoor events with vibrant fireworks, parades, concerts, crazy contests and insane ice sculptures. There's horse drawn sleigh rides, snow baths, igloos, snow bikes, ice slides, BBQ in the Frost Garden, the Royal Court, Ice Village, and even snow zorbing! Enjoy cocktails in North America's only ice hotel. Sample Canadian delicacies that will knock your wooly socks off. Maple syrup flows like champagne! Your best photos will be dogsledding behind our huskies and of sculptures at the International Ice Carving Competition!
There's so much more that will give you chills. You'll love touring historic old towns in 2 provinces. In Ottawa, taste your way through the incredible Byward Market and skate on the famous Rideau Canal. Charming French-speaking Montreal will have you convinced you are really in France. Tour the Notre Dame Basilica, Mount Royal and stroll the elegant boulevards or cobblestoned streets. Enjoy a Culinary Walking Tour in the eclectic and trendy Mile End neighborhood. Stunning Quebec City is a UNESCO site on its own. Shop… or snack your way along St. Paul Street and dive into the exciting nightlife of the province of Quebec. French Canadians can rival Europeans when it comes to partying, so be prepared!
We have an expert your director with us throughout to let us know what's hot and what's not. Our chariot on this adventure is the Canada's VIA railway, speeding across the snow-covered landscape and allowing us to take in so much in this short amount of time. You'll love our fine hotels – in the center of everything! Be sure to visit Canada's new Thermal Spas that are popping up everywhere!
Understand that Canada is never cheap, but we've squeezed maple syrup from our Canadian team, to make this affordable for you with all entrance fees included. It's the best value price you'll find. For 2020 travelers, cool Canada is a HOT destination. And so easy for us to reach. So near, so exciting, and it won't come round again. #FOMO Together, let's celebrate the world's largest winter carnival for a vacation beyond imagination.
Lonely Planet says…
In Québec City, the capital of French Canada, winters are ridiculously long (it can snow anytime from October to May) and residents have learned to make the most of the bone-numbing cold.
The result? Carnaval de Québec, an exuberant 17-day fête of winter's deep freeze in January or February, billed as the world's largest winter celebration. Here's how to make the most of this frigid festival.  Click here to read more…
BOOK NOW  if trip full, then  WAITLIST 
Our Glorious AFS Itinerary
BOOK NOW  if trip full, then  WAITLIST 
Download printable PDF itinerary
Day 1 – Mon, Feb. 3 – Welcome to Canada!           D (meal)
You'll arrive to Ottawa on your own and make your way to our fabulous hotel, the Radisson (402 Queen Street). Located on the bustling Parliament Hill, we are right in the heart of the city. You'll have free time in the afternoon to explore this stunning and vibrant city. Our tour manager will direct us on where to go. We will head to the nearby Byward Market, one of Canada's oldest and largest public markets Chockfull of shopping, restaurants and activities, the massive historic Marché (remember Canada has is dual language) stretches for blocks. Talk about sensory overload! There is craft stalls, artisan food stands, hip shops, farmers market, cool rustic taverns, even a spa. Sample the maple taffy and chocolates, Canadian cheeses and ice wines. This is Ottowa's #1 tourist attraction for 193 years.
In the evening, we'll celebrate with a Welcome Dinner at Tucker's Marketplace. A Canadian institution, Tucker's is known for its all-you-can-eat buffet with specialties from all around the world.
Overnight: Marriott Montreal 100 Kent St. Ottawa ONT.  (2 nights at the Marriott you'll love the heated indoor pool and high speed WiFi)
Day 2 – Tues, Feb. 4 – Ottawa Tour               B
We get to know this Canadian Capital with a city tour. Founded in 1826 when the Rideau Canal was inaugurated, Ottawa has been the political epicenter of the country
since 1857.  Visit Parliament hill, the Prime Minister's residence, the residence of the Governor General of Canada, the Ottawa locks and much more! The beautiful Rideau Canal is a true highlight and this time of year it is even more so because it is frozen over, making it the largest skateway in the world! Almost 5 miles of length, it is a UNESCO World Heritage Site. We'll have some free time for lunch on our own downtown before heading to the Canadian Museum of History. It is self-guided so take your time to stroll through this modern museum devoted to the history of Canada from the prehistoric times on the continent to the modern era.
Your evening is free to enjoy Ottawa on your own. From comedy clubs to microbreweries to jazz clubs, there is plenty to do. Lace up your rental skates and lets join the locals for ice skating on the famous Canal Rideau.
Overnight: Marriott Montreal
Day 3 – Wed, Feb. 5 –   All Aboard to Montreal!                 B
If you are a fan of architecture, gastronomy and history – this is your place! Our VIA train adventure begins in the morning as we head to Montreal.  Arrive in Montreal midday and we'll have time to grab some lunch on our own at the Montreal Central Station before we begin our City Tour.
Montreal is the second most populated French-speaking city in the world after Paris and is the financial capital of the province of Quebec. The original French architecture is very much evident, especially in the historic neighborhoods. We visit Mount Royal, the ancient volcano at the heart of the city and then explore the shrine which is the Saint-Joseph Oratory. Have your mind blown at the famed shopping Mecca that is the underground city and visit the Olympic Stadium built for the Summer Olympics of 1976!
The best part is we are staying in charming Old Montreal at the Place d'Armes Hotel. It's so close to everything, including the massive gothic Notre-Dame-de-Montreal Basilica where we will take a self-guided tour. The hotel is also near Montreal's Old Port on the St. Lawrence Seaway. It's a perfect location for you to spend your free evening and discover just how magical Montreal is by night. Remember, too, that Montreal is home to the celebrated "Just for Laughs" festival in the summer so comedy reigns king here and comedy clubs are a fun evening option.
Overnight: Place d'Armes Hotel (2 nights – lucks boutique hotel in the heart of old Montreal is award-winning with its Rain Spa)
Day 4 – Thurs, Feb. 6  – Food Tour of Old Montreal                    B L
You'll be given a 1-day unlimited pass for public transport at the beginning of the day and be prepared to make the most of it! Montreal is an island and the modern mass transit system is the perfect way to explore. We'll use it to head to the Plateau Mont-Royal for a guided tour. Once on the Plateau, we begin a Culinary Walking Tour in the area known as the Mile-End, considered Canada's most creative neighborhood. Here you find two completely different worlds living in parallel – the traditional Jewish culture and a growing presence of young hipsters drawn to the trendy, artsy vibe and multicultural roots. Our tour will take us to a half a dozen stops with food from almost any ethnicity imaginable. The eclectic Mile End neighborhood is just one of the reasons know why Montreal is a foodie's paradise.
In the afternoon, take advantage of your transport pass to explore Montreal on your own. The Jardin Botanique de Montreal (Botanical Garden) is spectacular at any time of year. There are countless museums including specialties such as the Greven Wax Museum or a museum dedicated to Barbie! Or you can make your way to Rue de Saint Denis, lined by an array of bars and restaurants
Overnight: Place d'Armes Hotel
Day 5 – Fri, Feb. 7, 2020 – Train to Quebec City                     B D
All aboard in the morning for spectacular Quebec City, Canada's only walled city, arriving at midday. Historic Quebec City is enchanting and becomes even more so as the whole city comes alive with Carnaval de Québec.We'll be right in the middle of the celebration!Lunch is on your own in the picturesque Old Port along historic St. Paul Street. St. Paul is home to art galleries, historical monuments and countless restaurants offering various types of cuisine and now all decorated for the festivities. Old Quebec is a UNESCO World Heritage site and we'll be staying at its heart at the Delta Hotel. Nearby are the National Assembly of Quebec, the Tourny Fountain and the famous Frontenac Castle, the most photographed hotel in the world. Free time to shop. Old Town is bursting with unique shops and specialty products.
In late afternoon we take a guided tour of the stunning Hotel de Glace of Québec! Each year, a new ice hotel is built with a new design. It is only open in the winter and every year it has a different design with as many as 50 rooms as well as a chapel for weddings. Admire the ice sculptures and sip a cocktail in the iconic ice glasses.
We wrap the day with a Quebecois tradition – dinner in a local Sugar Shack complete with music, dance and a sweet menu featuring traditional maple ham and sausages, chicken, and yummy maple syrup crepes for dessert.
Overnight: Le Westin Montreal (2 nights)
Day 6 – SAT, Feb. 8.   – Quebec Winter Carnival             B
Today is a free day to take in all that is available with the Quebec Winter Carnival. A yearly celebration in Quebec City since 1894, the Winter Carnival is the biggest and
oldest winter carnival in the world! The city is filled with winter enthusiasts ready to celebrate the snowy season. Go sledding, snowshoeing, or zorbing. Take in the amazing ice carving competition and the Ice Palace. And of course sample the foods and drinks that have become winter carnival staples, like poutine, a Beavertail Pastry, maple taffy or the liquor drink Caribou. Take advantage of our optional dogsledding excursion…mush! Celebrate winter behind a team of huskies that whisk you across gorgeous landscape, you'll get great pictures of this Nordic pleasure ($85).
At the end of the day is the not-to-be-missed parade!!! The streets of the Old City come alive our last night of our tour with the Carnival's celebrated parade. The energy hits a crescendo as musicians, cirquesters and many more perform along the route through these sparkling historic streets.  We'll be dancing in the streets right along with them in this colorful celebration.
Overnight: Le Westin Montreal
Day 7 – SUN, Feb. 9  –     Back to US                    B
After breakfast it's time to say goodbye to this charming northern city and winter wonderland. We head to the airport with memories of a trip well never forget.

BOOK NOW  or call 770-432-8225  If trip full, then  WAITLIST 
Land Price $ 1898
Deposit $500  (no second deposit)
Based upon 30 participants
Air details on your own or our group air in Trip Tips emailed to you after deposit paid
Includes: First class accommodations, expert local guides, train tickets, private coach in cities, Montreal subway 1-day pass, AFS GTL and meals as stated
Not included: Gratuities

All prices are per person twin share.  Single rooms limited per group and a single supplement applies.  Cost set by

 All prices are per person twin share.  Single rooms limited per group and a single supplement applies.  Cost set by hotel/cruiseline and vary considerably.  AFS will find you a roommate match. All hotel rooms are "run of house."  

Please review AFS Terms and Conditions as well as Heading Abroad with AFS.  

Land – Price based on a minimum number of trip participants, as well as local currency exchange rates which can fluctuate.

We write our itineraries over a year in advance. Though unlikely, we always reserve the right to modify schedules, tours and 

hotels if necessary. 

Group air – Airlines may add surcharges to offset fuel inflation or taxes. The total ticket cost is not final until we receive your final payment and the group is ticketed. If doing own air, airport transfer may or may not be included depending on your air schedule. Do not buy air until the group air is set or we advise – though unlikely, airlines, times and dates can change!
Group Air -None offered
Marriott Ottawa, 100 Kent St 613-238-1122. – Ottawa
Le Westin in Montreal – Montreal
Delta Hotels by Marriott – Quebec

 All prices are per person twin share.  Single rooms limited per group and a single supplement applies.  Cost set by hotel/cruiseline and vary considerably.  AFS will find you a roommate match. All hotel rooms are "run of house."  

Please review AFS Terms and Conditions as well as Heading Abroad with AFS.  

Land – Price based on a minimum number of trip participants, as well as local currency exchange rates which can fluctuate.

We write our itineraries over a year in advance. Though unlikely, we always reserve the right to modify schedules, tours and 

hotels if necessary. 

Group air – Airlines may add surcharges to offset fuel inflation or taxes. The total ticket cost is not final until we receive your final payment and the group is ticketed. If doing own air, airport transfer may or may not be included depending on your air schedule. Do not buy air until the group air is set or we advise – though unlikely, airlines, times and dates can change!
AFS TRIP TIPS CANADA
AFS  TRIP TIPS CANADA 2020
Prepare to be thrilled by 3 glorious provinces of Canada, each with distinct character. Ottawa is the hub for history and culture, Montreal oozes elegant charm and the delightful Quebec is the capital of winter fun! I designed this trip after reading Carnival de Quebec was voted world's best winter festival.
As stated to you in several emails, sadly it's not filling up. We think people are waiting until after Thanksgiving when the joyful spirit of the winter season inspires us all to embrace it. We need your help. Please tell your friends and family now about this unique adventure never to be presented again. We have a great supplier there, OmniTour.  Understand they quoted our original trip cost based on 30 to 40 participants, a normal group size for AFS.   
Our pricing was based on a minimum of 30 as stated on the itinerary.  Since we expect less than half that number, the supplier repriced this at $226 more each, but I will cover this for you keeping the price the same provided nobody drops off!   I plan to continue to sell into this great trip until the departure. We've never canceled a trip.  My heart and soul is in this to go even in losing money.   Later, when all final payments are in, we'll send you a room and contact list along with a link to a private Facebook group page can share photos during and after the excursion.
Trip Tips are designed to answer trip-related questions. It's your responsibility to read this information.  Updates and addendums will be posted here.  Check back from time to time.
IMPORTANT PAYMENT DATES
FINAL PAYMENT DUE NO LATER THAN Oct 30 (But accepting bookings after that date).  We prefer checks for Final Payment. Credit card fees are costly for a small company to absorb. While we build costs into smaller deposits, we incorporate a $60 credit card convenience fee as a line item on each invoice in order to defray processing costs. When paying by check, deduct this $60 amount.
Make your payment out to AFS or Adventures For Solo Travelers, 1907 Daniel Green Ct., Smyrna GA 30080. If you won a contest on a past trip and have a coupon, mail it in, and we'll process it just like a payment made by check. You may review your balance, booking items, and profile after logging into www.afstravelers.com. You may check your outstanding balance at any time on your profile after login. Reminder emails will always be sent.
——————————————————————————————-
Your fearless GTL (Gracious Trip Leader, not a guide but liaison between our guides and group to ensure things run smoothly.)  Suzy Davis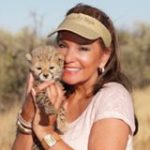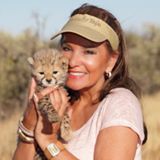 As a former flight attendant of 14 years with free travel, Suzy has logged over 100 different countries in her 6 tattered passports.  She founded AFS in 1989 to share the world with others.  For the first 10 years, she led ALL solo travel tours but now leads four or five each year. Her favorite group leads are to places outside the boundaries of normal comfort zones where one wouldn't travel alone because she loves all the challenges. As a cultural ambassador, Suzy is fearless and loves to connect her groups with locals. Her enthusiasm, travel wisdom and patience are extraordinary.
She says, "I deeply care that my tribe blends well and that each member is having Large Fun.  My head is always churning with intuitive preemptive thoughts, and communicating these to our local guides. I make sure there is downtime for relaxation and provide suggestions for activities outside our itinerary."
Suzy is a former Miss Wisconsin and teacher with a passion for Travel Writing. In her free time, she does site inspections and travel shows abroad for future trip ideas. At home, she loves cooking foreign dishes and loving on her dog Gracie.  (Read more in her President's Letter.)  "At the end of trips, it is music to my ears when I get to hear – "Suzy, this solo Vacation exceeded my wildest expectations!"
=======================================================
Trip Prep:
Read the revised Heading Abroad with AFS, especially if you are new to AFS.
Ensure your passport is valid 6 months after return date with two blank pages.  We recommend renewing your passport well ahead of any planned international travel. Take a photo of your passport to store in the cloud or bring a copy.
To speed through US Customs download Mobile Passport.  Look in your App Store for details.
Notify bank and cc company of travel dates so they don't block charges.
Fitness level – 2   No trouble walking.  Several daily tours are guided walking tours through the Old Towns. The only challenge can be optional ice-skating the Rideau Canal or dogsledding.
Air – Feb 3-9. We cannot offer group air for a small group as airlines require a minimum of 15. But now days it's easy to get own air from your hometown with search engines. We like Google Flights. Depart USA Feb 3 into Ottawa. Return Feb 9 from Quebec City. The best airlines to consider-United, American, Air Canada and Delta.
FEB 3 Home to Ottawa (YYZ)  (I land at 1:15 PM on Air Canada)
I depart FEB 9 Quebec City (YQB) at 10:30 AM.
If you need help getting your own air, call our friend Atik (Ah-tEEk) who's an air expert.  Try to arrive hotel by 3 PM.
Contact info:
Atik Mehta
Atikm@downtowntravel.com
3 West 35th Street, 8th Floor, New York NY 10001
Direct 646 -520 3827
Toll-Free – 855 855 0210 – ext 227 or 279   Give him your exact airdates, destination, passport name and details with birthdate.
Meet Up With Group- On Feb 3 arrival to Ottawa, we all arrive at different times.  Meet in lobby 4 PM.  You'll need to make your own way to our Marriott Ottawa 100 Kent St    613-238-1122. https://www.marriott.com/hotels/travel/yowmc-ottawa-marriott-hotel/
Since the US dollar is strong now to the Canadian, it's very affordable by Uber, taxi or even bus. Hotel check-in is 2 PM, but flexible if you arrive earlier. Everyone meets in the lobby at 4 PM to be greeted by our guide. Will explore Byward Market followed by a Welcome Dinner.
Baggage– Think light to ease your burden, not like you're fleeing your homeland.  You change hotel properties 3 times. 1 carry-on bag& 1 medium suitcase not to exceed 45lbs – weigh on a bathroom scale.  The new hard cases are difficult to fit in coach storage. Be sure to attach ID to both bags. Leave space for great souvenirs.
Packing-   Check Google Weather in Quebec a week prior to departure.   Read Packing 101 in Heading Abroad with AFS https://www.afstravelers.com/heading-abroad/
Winter wear!  Layering is always best.  Casual trip. Bring hat, scarf, gloves, warm jacket and warm rubber soul walking boots, etc. If you forget anything you can always buy it there.
Electric– Same as USA.
Money Matters – You will need some cash for personal tipping, meals, and shopping. $300 in cash should suffice. (Venmo may be convenient at home, but useless overseas, ATM may eat your card.  Always bring some cash!)   Change currency on arrival at airport, bank, or hotels or withdraw local currency from an ATM.  Note -independent ATMs are risky due to skimmer scams. Safest ATMs are at airports and banks. Always shield your pin number when entering. Avoid using unless it's an emergency.
Currency  Exchange Rate  $1= 1.25 CA
Follow the link below to create a conversion cheat sheet
https://www.oanda.com/currency/travel-exchange-rates
Credit cards are far safer than using your debit card. I know $300 cash is plenty of money for a week for me. I convert half of it upon entry. I use my credit card
Gratuities – It's protocol to tip our local guides, assistants, porters, drivers and ground staff. Guidelines have increased globally, but around $15 per day should cover all for the trip. The suggested minimum is added to your invoice for ease of distribution.   Suzy will tip the different ground services for the entire group each day.
Tipping on own – If service is stellar, feel free to give more directly.  All we tourists leave behind is our reputation. I personally carry a personal stash of US ones in an envelope to draw from as needed. Bell staff/porters – AFSers roll bags to their room.  If you use a porter, please tip $2. Restaurants – 10%. For any group lunches or dinners, please leave a dollar or two for waitstaff!
An article link about tipping when traveling is below
Click to read article –  Huffington Post on new tipping guidelines
Communication–  Internet is available everywhere. With cell phones/smartphones, be sure to check with your provider for rates and coverage for international phone plans before departure. Roaming rates (used by Facebook and other apps) are expensive. To reach home – Texting, iMessage, WhatsApp and Facebook messaging when using WIFI are best!  I don't know anyone who makes calls home nowadays.
Stay off public Wi-Fi without using VPN, if possible. If not, never open attachments or view financial or personal accounts on the Internet while abroad.
Are you interested in affordable data in many countries abroad?:  We've been using Skyroam. All the data you want to use Bluetooth for to access your devices are for just $10 per day. See https://www.skyroam.comfor details.
Be Smart: "Avoiding Hackers on Vacation," Experts say! …Thieves not only want your money but also your hard-earned Frequent Flyer Points!  Change passwords often. Check device security settings before you leave for your trip. Back up, update, and encrypt your devices and data using a virtual VPN. It's worth the cost. In hotel rooms, hide iPods or laptops to avoid "evil maids" that want to clone your tech.
Pickpockets are everywhere now, especially at night.  Never carry your passport outside of the room.
It's wise to grab a business card from the desk before heading out on own.  To get back just show the card to a taxi driver- no memory or English needed.
Retail Therapy – Unique and delightful treasures found everywhere. Fine woolens, the coolest fashion boots, varied maple syrups, local designer jewelry, Bentwood boxes, Christmas ornaments, famous Ice Wine and Aboriginal art.  Also, Canadian snacks make great gifts – maple fudge, beavertails, coffee crisp, specialty cheeses, ciders, smoked salmon and endless custom handicrafts at Carnival Quebec.
Photography – Before taking pictures of locals, know it is polite to ask.
Your AFS Private Facebook Group Page is a great way to share your best shots with each other. AFS loves photos with group participants (not typical churches, monuments, or any shot that looks like you pulled it off of the net, etc.) for our website. The best photos are ones that include a group member with a local, children, animals, or at iconic sites in the same frame!
Accommodations –  Note we upgraded 2 of our properties to 5-star hotels in Ottawa and Montreal!
Ottawa Marriott Hotel – Ottawa
Hotel Place d Armes – Montreal
Le Westin Montreal – Quebec
Great Websites: Take time to explore these sights loaded with current fun ideas and new venues.
https://caen-keepexploring.canada.travel
Ottawa: https://www.ottawatourism.ca/discover/about-ottawa/
Montreal: https://www.mtl.org/en
Québec City :  https://www.quebec-cite.com/en/old-quebec/
Optionals-  Skate rentals $20 on the famous Rideau Canal!  Quebec dogsled $85.  We'll get headcounts later via email.
Legality –  You cannot enter Canada if you've have record of DWI/DUI. Call me if you did 770-432-8225.
Leisure Time –  For your free time, it's best to arrive and ask our local expert guide for suggestions.  We notice many newer clients pre-plan many activities on the AFS trip well before they arrive, often with disappointing results.  Our daily itineraries are pretty full, but there will be some free time. Expert travelers revel in the element of surprise in a new destination and allow the wind to blow them where it will. Use Google Maps on your phone to find everything nearby.   Checkout the new Thermal Spas in each city.
Emergency Contact – AFS Phone 770-432-8225, or email us at https://www.afstravelers.com/contact-us/  or OmniTour (418) 692-1223
and more contacts will be provided with your Final Docs email 2 weeks before departure.
Cancellation Penalty:  
At booking, we sent you our terms and conditions. Open the following link to review our terms again:
https://www.afstravelers.com/terms-and-conditions/
Optional Travel Insurance– If you would like the security of travel insurance and have a pre-existing condition (elderly parent, medical, etc.), you must purchase insurance within 15 days from your initial trip deposit in order to assure full coverage.  The trip cost can be amended or adjusted as needed after your initial purchase (eg. like adding an air ticket cost later). You can buy travel insurance at any time, just know that there may be some possible limitations if purchased outside the 15 day period.
Click here to Purchase Travel Insurance online
or copy link
https://www.travelsafe.com/agent-insurance-plans?a=116C7AB9-8B4C-47AF-AE9E-7D26AB3A6A0E
Phone them at 888-885-7233 and give code "ADVGA02"
Click to learn about Travel Insurance 101.  Or copy this link  https://www.afstravelers.com/solo-travel-trip-insurance-101/
If you need assistance, I will email the form to you upon request.
Travel Psychology 101
Prepare for your departure joyfully with no contempt before investigation upon arrival. Please understand that whenever you travel, things are not like at home and changes may occur. Great trips work best for those with an open mind, flexible attitude and adventuresome spirit.  If changes occur, embrace them with serendipity. Who knows?… The unexpected may prove to be a better experience.  Adapt and go with the flow with a laid-back attitude.
Be spontaneous. Be tolerant of foreign cultures in respecting their centuries of traditions. Embrace the differences. Be curious, not shy. Smile – locals will sense your energy of kindness and kindness always begets kindness.(This goes for your roommate, too. Most of us are used to living on our own; but, have fun while being accommodating and patient when sharing a room with another fellow traveler).Our common goal is to experience different cultures, make new friends, get great photos, have large fun, and return home safely with memories worthy of recollection.
"The best spirit of an Explorer requires the openness of a child filled with curiosity." – Suzy
"When traveling, remember that a foreign country isn't designed to make you comfortable.  It's designed to make its own people comfortable." – Clinton Fadiman
https://www.usatoday.com/story/travel/destinations/2019/08/21/montreal-canada-visit-here-five-travel-tips-americans-quebec/2056798001/
First time in Montreal? Here are 5 things you should do
MONTREAL — Less than three miles from the St. Lawrence River, a small wooded mountain stands just 764 feet above sea level but still lays down the law from high above the surrounding metropolis.
This is Mount Royal, a landmark that gave this city its name, according to local legend — "Mont-real." It also has been such an important part of the landscape that local regulations have forbidden any nearby buildings from rising above its highest point.
Compared to Toronto, New York or even Cleveland, Montreal's skyline scales short in stature as a result. But Montreal's depth — not height — is what really makes it stand out, especially for Americans seeking a European-style adventure just an hour or so north of the border.
Here are five tips and observations from a recent summer vacation here and other French Canadian stops in Quebec province.
It was a trendy time to visit. Last year, Canada's second-most populous metro area hosted a record 1.6 million American tourists, a number that is expected to grow again this year with 700 weekly direct flights from 29 American cities, according to the Montreal's tourism authority.
Go underground
Part of the underground city in Montreal.
Part of the underground city in Montreal. (Photo: Brent Schrotenboer)
Who needs giant skyscrapers when you've got an underground city? Beneath Montreal lays a subterranean mall, subway and tunnel system that's like something from a dream. Descend via scores of outside entry points and find a labyrinthine network of pathways that covers about 20 miles. Here you can shop or walk in warmth in the winter and step out of the sun or occasional rain during the rest of the year.
Besides that, we found this system to be much easier than driving a car downtown, with all of its one-way streets and infamous road construction during peak tourism season in the summer.
Souvenir shops even sell pillows and fridge magnets depicting "Rue Barree," a famous street sign. But "Rue Barree" is not a famous boulevard in the historic part of the city. It's a construction warning in French, meaning "street closed."
We ordered an Uber for longer treks across town (no Lyft available as of August 2019). To get an even better sense of the city, walk through its diverse neighborhoods, which are dotted by lush parks and restaurants offering flavors from France, China, Syria and beyond. They fan out from Old Montreal, the more Parisian, upscale section of downtown near the river.
Taste-travel the world
After landing at the airport, our Uber driver posed an important question for his American guests: "Will you try poutine?"
This ubiquitous Montreal dish blends gravy and cheese curds over a pile of fries. The best place to go for it, he said, was La Banquise, a 24-hour joint offering 30 different variations. Go with an empty stomach and a hankering for classic Canadian comfort food — meaning a heavier meal with multiple local beer options.
As satisfying as it was, it just didn't rank near the top of our food experiences here. But that's largely because there were so many other savory bites to sample, including buckwheat-based crepes at the Jean-Talon Market in Little Italy and minced lamb brochettes with pomegranate tahini sauce at KazaMaza, a Middle Eastern restaurant.
Your first visit to Montreal also isn't really official until you've stood in line for a meal at Schwartz's deli, famous for its smoked meat sandwiches with mustard on rye for about $8 (U.S. dollars). The anticipation that built during the wait outside probably made it taste even better than it was, which was especially scrumptious with a dill pickle and cole slaw.
Classic French still won our palates in the end. Our favorite dinner came from L'Express, a bistro founded in 1980. The caper-infused steak tartare, with frites, cost about $21 (U.S. dollars). It hit the spot after midnight, when restaurants and bars stay open until 2 or 3 a.m.
Parc it
Mount Royal Park rules the roost here for a reason. 
It was designed by the same person — Frederick Law Olmsted — who designed Central Park in New York, and it has the same effect. The park becomes an urban oasis in the summer, lined by bike paths, shaded trails for hikers and views from near the summit that attract tourists and locals. And if it gets a little too muggy in the summer, there's a chalet to cool off near the top, where you can buy a local Bec cranberry soda sweetened by maple syrup. 
Keep in mind it's a different world here during the city's cold white winters, which is why outdoor parks in Montreal are especially popular for quiet leisure during warmer, greener parts of the year.
The most beautiful is probably Montreal's vibrant botanical garden across town, among the world's largest at about 185 acres. Tickets cost about $15 (U.S.).
As you stroll through its collection of 22,000 plant species and cultivars, look up and behold something that looks like part of an upside-down Starship Enterprise. This is the iconic Montreal Tower, connected to Olympic Stadium in Parc Olympique, site of the 1976 Olympic summer games. The tower leans toward the river at 45 degrees and is the world's tallest inclining tower in the world at 541 feet. A funicular ride to the top also costs about $15 (U.S.) and provides panoramic man-made views to rival the natural lookouts at Mount Royal.
Respect the language and carry cash
As the cradle of French civilization in North America, the province of Quebec does almost everything in French — menus, road signs and local conversations. But not once did we encounter a failure to communicate using English. That's because so many people here have learned English as a second language.
About 45% of the population in Quebec speaks both English and French, according to the 2016 census. It still helps to know a little basic French, even if it's just to show the locals you're making an effort, which they appreciate.
Some businesses here also appreciate Canadian cash or debit only and don't take credit cards. If they do accept credit cards, some don't take American Express. For Americans, the best way to avoid fees and bad rates on cash currency exchanges is to plan ahead instead of making a cash dash to a convenience-store ATM in Canada. Sometimes your American bank can order Canadian dollars for you to exchange before your trip.
Venture outside Montreal
Montmorency Falls outside of downtown Quebec City. A pedestrian bridge crosses over top, and a rainbow shows in the bottom right.
Montmorency Falls outside of downtown Quebec City. A pedestrian bridge crosses over top, and a rainbow shows in the bottom right. (Photo: Brent Schrotenboer)
The best time to get behind a steering wheel in Montreal is when you want to venture outside of it.
Driving is pretty easy once you get out of town and into the parts of Quebec where British loyalists once sought refuge from the American Revolution. These are the Eastern Townships, covered in green trees in the summer and a peaceful detour on the way to Quebec City less than three hours away. We stopped at a winery for lunch in Dunham and spent the night at a bed-and-breakfast in the small town of Magog, with its old-fashioned main street of shops and restaurants next to Lake Memphremagog.
We also ventured into nearby Vermont, where there was no wait at the border when we entered in Derby Line. Just bring your passport. And if you venture further east to Quebec City, bring your appetite and your camera.
This multilayered city is a nice slice of Paris in North America, fortified on the St. Lawrence River with castle-like architecture, cobblestone streets with shopping and possibly even better restaurants than Montreal, including our favorite, Aux Anciens Canadiens. This red-roofed time capsule serves provincial cuisine such as old-fashioned meat pies, bison stew and apple cheesecake with maple caramel
You can burn the calories the next morning with a walk up and over another of Quebec's natural wonders just outside of downtown — Montmorency Falls. The white water drops 272 feet, creating a rainbow with the mist below if the sun is shining just right.